WHAT ARE THE BEST DAY TRIP FROM TOKYO? HOW FAR TO SEE MT. FUJI FROM TOKYO? IS NIKKO WORTH A DAY TRIP FROM TOKYO?
Even if Tokyo offers an almost infinite number of things to see and do, it is likely that you want to see something other than the capital during your stay in Japan.
In Japan there is so much to see, and many sights can be visited on a day trip from Tokyo! From contrasting features of modern cities to peaceful natural landscapes you will easily be amazed by our recommended 10 best day trips from Tokyo.
"There is so much to see outside Tokyo!"
But with so many options for day trips to Tokyo, where to start? Naturally, there are obvious choices to consider outside of Tokyo, such as Mount Fuji, Nikko, and Kamakura.
But there are also other gems less touristy and as interesting!
The day trips that we present in this post allow you to make the most of your stay in Japan while staying in Tokyo.
Each place allows you to enjoy a completely different landscape each time.
Here is what you can expect during a trip to Japan:
---
BEST DAY TRIPS FROM TOKYO
1. Nikkô, the spiritual city of Japan
Nikko is a small town 2 hours north of Tokyo.
Located in the mountains, you will find peace and serenity there. This is one of the most famous day trips from Tokyo.
The city's national park is a UNESCO World Heritage Site and is home to truly magnificent and unique temples and shrines.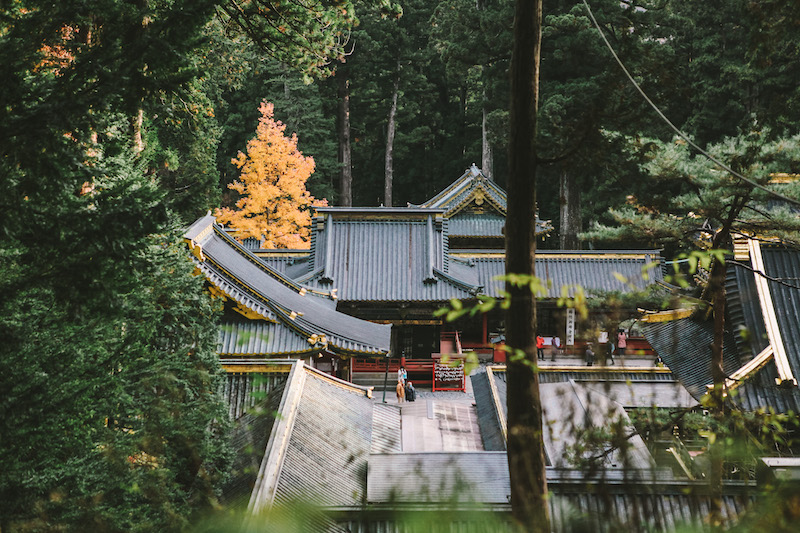 The walk in the middle of century-old cedars several tens of meters high is very spiritual. Personally we love Nikko!
There are also other places to visit in the city like the Kegon waterfalls which are absolutely amazing! However, you will need a 2nd day for that. If you want to spend only one day there, choose the national park and the surrounding area only.
READ: 18 BEAUTIFUL THINGS TO SEE IN NIKKO
---
How to get to Nikko from Tokyo?
Getting to Nikko by car:
If you have a car in Japan, then it's a no brainer! Getting there from Tokyo is relatively easy. You can get there in a little over 2 hours!
As Nikko is quite spread with Nikko National park on one side and Kegon Waterfalls on the other side, having a car will make your visit more efficient.
To rent a car, we always use Nippon Rent-a-Car in Japan! Always reliable, competitive rates, english service! Search no longer!
Getting to Nikko by train:
The train is one of the best way to get to Nikko (from Tokyo). We recommend the Tobu Skytree line (rapid section). The journey takes about 2 hours. If you travel to Japan, make sure to buy your JR PASS >> BEST PRICE HERE <<
Join a tour group or take a private driver (ideal for group of people):
Join a 1 day bus tour which will take you to the main sights of Nikko: BOOK HERE
Get your own private tour: BOOK HERE
---
2. Lake Kawaguchi around Mount Fuji
Just hearing about Mount Fuji, gives us goosebumps! This mountain is so legendary! And Yes, you can visit places around Mount Fuji on a day trip from Tokyo!
For that we recommend Lake Kawaguchi! A truly beautiful place in Japan, not to be missed. From there, you can get the best views of Mount Fuji!
It is also there that you can see the Chureito pagoda, with the mountain in the background! One of the most famous photograph of Japan!
Although many people will only visit Kawaguchiko during a day trip to see the main highlights, we recommend 2 full days to fully discover the area and to take your time to appreciate the views of Mount Fuji.
READ: 15 BEST THINGS TO SEE IN LAKE KAWAGUCHI
---
How to get to Lake Kawaguchi from Tokyo?
Reach Kawaguchi by train
With the JR lines: From Shinjuku change trains at Otsuki station all the way to Kawaguchi. However, we do do recommend this option, as the train from Otsuki is very crowded.
Reach Kawaguchi by bus
Taking the bus from Tokyo is the cheapest and most practical option in our opinion. Not only can you book in advance on the Highway Bus website, but the bus is also direct! Just seat down and relax until you reach Kawaguchi.
Getting to Kawaguchi by car
If you have a car, or decided to rent a car during your visit of Japan, then you can easily get to Kawugachi. The journey from Tokyo takes about 1h30min (depending on traffic).
Private Transfer
If you are a group of people traveling to Japan, it makes sense to hire a private transfer from Tokyo. This is a 1 day trip with a guide. The tour will take you around Kawaguchi and Hakone. This is the most efficient way if you only have 1 day to see Mt. Fuji. BOOK HERE
Join a tour group
Another efficient way to visit Lake Kawaguchi and Mt. Fuji's best viewpoint is by joining a tour group by bus. We highly recommend this tour to see the best part of Mt. Fuji.
---
3. Hakone, another amazing spot to see Mount Fuji
Famous for it's onsen, Hakone is one of the easiest and most convenient day trips from Tokyo. Its popularity is partly due to the fact that it is faster to reach than Kawaguchi mentioned above.
If you're lucky enough to visit at a time when there is not cloud to cover Mount Fuji, you'll be rewarded with spectacular views from many vantage points around Hakone.
Once in Hakone, navigating the area is a very simple loop with clear signage. It's fun to see all the sights by bus, cable car, Lake Ashi pirate ship cruise etc..
Around Lake Ashinoko, make sure to visit the stunning Hakone Shrine and the Hakone Checkpoint!
READ: 15 BEST THINGS TO SEE IN HAKONE
---
How to get to Hakone from Tokyo?
Reach Hakone by train
From Tokyo station take the Tokaido-Sanyo Shinkansen to Odawara. From Odawara you will need to take a bus or the local train to reach Hakone. The journey takes a bit more than 1.5h. Just make sure to purchase your JR Pass when traveling to Japan
Getting to Hakone by car
If you have a car, or decided to rent a car during your visit of Japan, then you can easily get to Hakone. The journey from Tokyo takes about 1h45min (depending on traffic).
What many people visiting Hakone do, is that they take the train to Odawara, and from there rent a car to travel through Hakone. Having a car in Hakone is definitely more convenient.
Join a tour from Tokyo
To make it easy, you can also join a tour from Tokyo. This option is all inclusive and most convenient. CHECK IT OUT HERE.
---
4. Yokohama, just under 30 min from Tokyo!
Yokohama is only 30 minutes by train from Tokyo.
It is home to the largest Chinatown in the world! This is the main attraction in Yokohama.
China Town in Yokohama was founded in 1860 by the first immigrants from China. Today it is considered the largest Chinatown in the world with more than 600 stores and thousands of visitors a day!
However, there is a lot of other things to see in Yokohama such as the Red Brick Warehouse, Minato Mirai district, the Gundam Factory, The cup Noodle Museum or even the Ramen Museum!
We love this place, which is one of the best and easiest day trips from Tokyo!
READ: ALL YOU NEED TO KNOW TO VISIT YOKOHAMA IN JAPAN
---
How to get to Yokohama from Tokyo?
From Yokohama to Tokyo and back, there is a JR train line running back and forth every few minutes throughout the day.
From Tokyo Ueno Station, Tokyo Central Station or Shinagawa Station, you can take the JR Tokaio train line to Yokohama Central Station. It is the fastest and easiest way to get there.
You can also take the Express or Limited Express train on the Toyoko Line from Ikebukuro or Shinjuku Stations. The journey takes about 20-25 minutes.
---
5. Karuizawa, one of our favorite places to visit in Japan!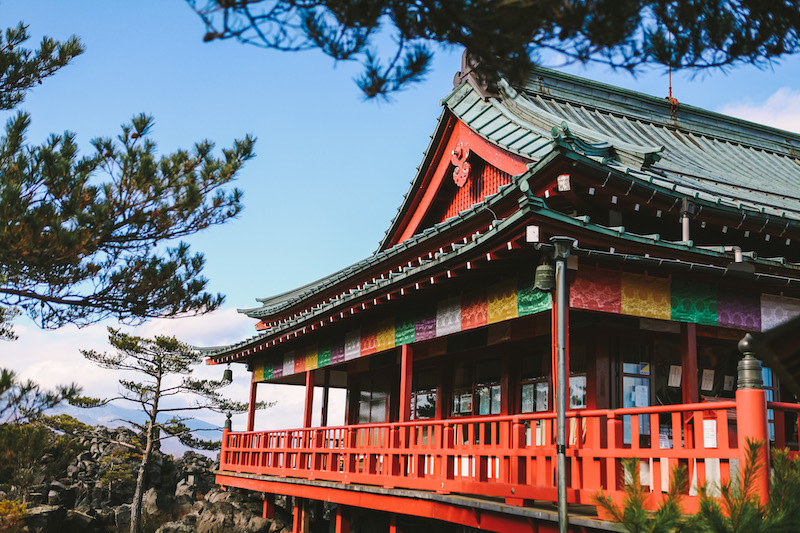 Karuizawa is one of the best places to visit in Japan! During our road trip through Japan, our visit of Karuizawa was one of the most memorable places we visited!
Karuizawa is the summer retreat of many Tokyoites, who have a second home on the beautiful plateau there, situated at 1,000 meters above sea level in the Nagano prefecture.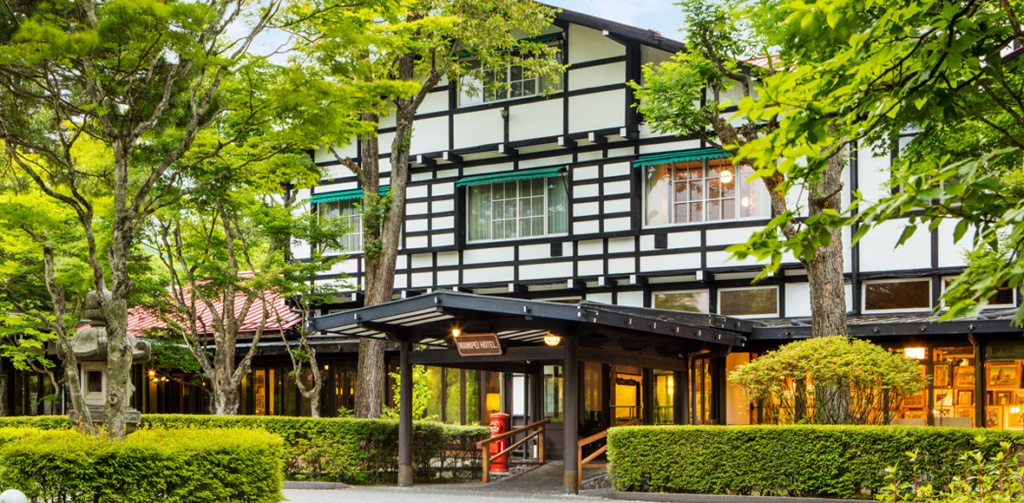 The fame of Karuizawa began at the beginning of the Meiji era (1868-1912), when the legendary Nakasendo road was built- one of the legendary routes from Tokyo to Kyoto.
In Karuizawa you will discover the magnificent Japanese Nature, with waterfalls, mountains and volcanoes, gorgeous forest, bird parks, onsen and lot more which we invite you to discover in this post!
READ: 20 BEST THINGS TO SEE IN KARUIZAWA
---
How to get to Karuizawa from Tokyo?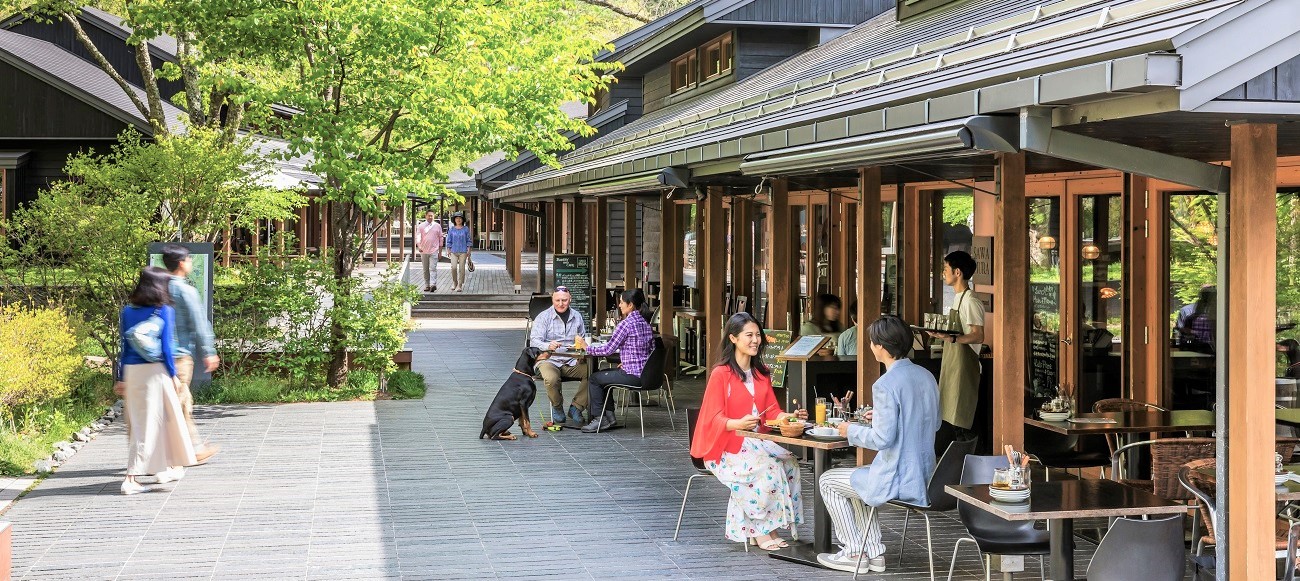 Getting to Karuizawa by car:
If you have a car in Japan, then it's a no brainer! Getting there from Tokyo is relatively easy. You can get there in a little over 2 hours!
As Karuizawa is quite spread, it will make the whole visit much more efficient!
Getting to Karuizawa by train:
The city of Karuizawa is very easy to access with its own shinkansen station: it is only about 1h15 from Tokyo station.
---
6. Kamakura, one of the most historical places of Japan
For many, Kamakura is a must-see in Japan!
In Kamakura you will find an impressive number of temples and shrines, giving the city an undeniable historical charm.
It is in Kamakura that you will find the famous bronze seated Buddha of 13 meters (Kotoku-in temple). There are other temples which are also worth the trip! In particular the Hase Dera or the Tsurugaoka Hachiman-gu.
The city is surrounded by hills and ends by the sea. A very calm atmosphere can be felt from the place. Some high viewpoints are truly magnificent.
---
How to get to Karuizawa from Tokyo?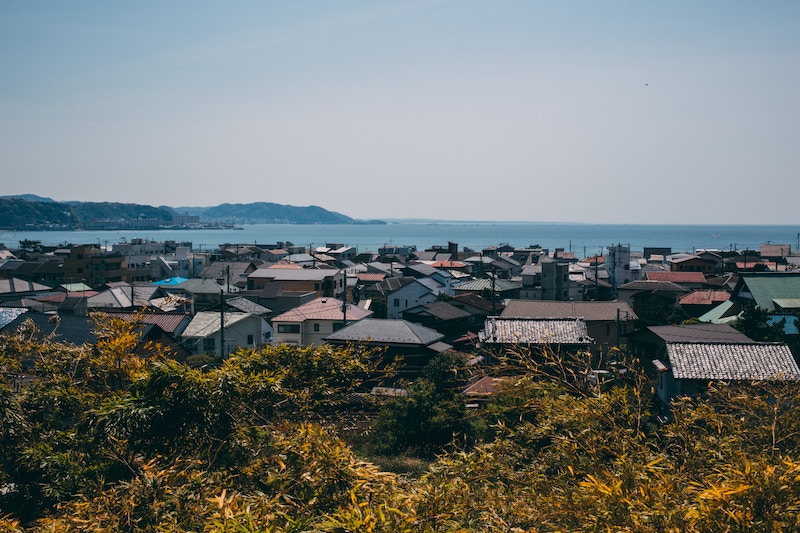 Getting to Kamakura by train:
– From Tokyo or Shinagawa station: take the JR Yokosuka line, for a journey of around 50 to 60 minutes
– From Ikebukuro, Shinjuku or Shibuya station: take the JR Shonan-Shinjuku Line to Yokohama and change to the JR Yokosuka Line. Count approximately 1h
– From Yokohama: take the JR Yokosuka line for about 30 minutes
Go to Kamakura by car
You can easily reach Kamakura by car from Tokyo, although it would take a little longer than the train. Count about 1.5hours to get there. The distance is nearly 60 kilometers.
BOOK: You can also book a private guided tour with transfer from Tokyo here.
---
7. Enoshima, Japan's surf town
It is actually possible to combine Kamakura and Enoshima in the same day. Although a bit rush, many tourists choose to see both places during a day trip from Tokyo.
However, Enoshima alone deserves a great afternoon that lasts until sunset. Temples, a beachfront, caves, an observation tower, these are the things that await you in Enoshima.
From Enoshima you can even see Mount Fuji, with a bit of luck!
The beach in Enoshima attracts many surfers from all around the world! So if like us you are into surfing, why not experiencing the surfing culture in Japan!
How to get to Enoshima from Tokyo?
To get to Enoshima, just take the Odakyu line from Shinjuku to Katase-Enoshima station. This would be the easiest way. Of course driving is another great option and you can then easily combine your trip with Kamakura (go to Kamakura first and end the day in Enoshima).
Customize your private trip here.
---
8. Mount Takao for hiking lovers
Let's continue the list of best day trips from Tokyo in the mountains with Mount Takao.
Takaosan or Mount Takao can be reached in 1 hour from Tokyo by train to the west.
Several trails are offered depending on your level, ranging from the most "technical" to the simplest. Every routes are well marked, so no worries!
A good physical condition is still necessary to complete the ascent. We actually recommend course #6 either on the way there or on the way back because it is extremely pleasant.
At Mount Takao you can see beautiful temples nestled deep in the nature as well as magnificent viewpoints.
How to get to Mount Takao from Tokyo?
Getting there is very simple thanks to the vast railway network in Japan! In 1 hour from Shinjuku (Keiko Line) you can reach Mount Takao.
---
9. Visit Shizuoka on a day trip from Japan for its tea plantation
Heading southwest: in forty minutes by Shinkansen, you can reach Shizuoka.
The natural variety, the cultural heritage (mainly constituted during the Edo period) and the sea make this prefecture a perfect day trip from Japan.
People from Tokyo loves to go to Shizuoka to find peace and to balance their busy daily routine. From there it is also possible to see Mount Fuji.
Between Shizuoka City and Hamamatsu, the tea plantations dominate the landscape with the beautiful view of Mount Fuji in the back. It's picture perfect!
The sharp green from the tea plantations and the snow on top of Mount Fuji offer such a unique scenery!
How to get to Shizuoka?
There are a few ways to get to Shizuoka. As often in Japan, the train would be the most convenient way. Count a little less than 2 hours by train from Tokyo Station.
You can also take an express bus from Shinjuku but it will take about 3 hours… So we highly recommend the train.
---
10. Shuzenji, Izu Peninsula for its natural beauty and famous onsen
The Izu Peninsula, which belongs to Shizuoka Prefecture, is a fine illustration of the quintessential Japan.
Jagged coasts, mountainous terrain with sharp peaks, vast forests and so much more awaits you in this natural paradise.
In fact, the southwest coast is classified as a national monument for the beauty of its landscapes and its cultural value. Local agriculture produces two inseparable ingredients of the Japanese table: shiitake mushroom and wasabi.
However, the onsen are arguably the No. 1 attraction. And Shuzenji, west of Izu City, offers the best conditions to enjoy them.
READ: HOW TO TAKE AN ONSEN IN JAPAN?
The conjunction of a source whose origin would be miraculous, Tokko no Yu, and a delightful environment, makes Shuzenji the perfect place to relax outside Tokyo.
There the Ryokan are surrounded by temples, bamboo forests, maple trees, cherry trees, plum trees, gorgeous and overall stunning landscapes.
Great writers, like Kawabata Yasunari or Natsume Sôseki often escaped here.
How to get to Shuzenji?
To reach Shuzenji, count 45 minutes by Shinkansen from Tokyo Station. Stop at MISHIMA STATION and switch to a 30min ride by local bus.
If you have a car, we would actually recommend driving in Shuzenji. It will be more convenient to explore the entire region and Izu Peninsula.
---
Related posts
13 BEST DISTRICTS TO VISIT IN TOKYO
WHERE TO STAY IN TOKYO – BEST AREAS AND HOTELS !
10 BEST THINGS TO SEE IN MONZEN-NAKACHO IN TOKYO
TOP THINGS TO DO IN GINZA IN TOKYO
15 AWESOME THINGS TO SEE IN HARAJUKU
BEST THINGS TO SEE IN KOENJI IN TOKYO
EXPLORE KAGURAZAKA, THE LITTLE PARIS OF TOKYO
DISCOVER TSUKIJI OUTER MARKET IN TOKYO
15 BEST THINGS TO SEE IN ASAKUSA (SENSO-JI)
BEST THINGS TO SEE IN NIKKO NEAR TOKYO
GUIDE FOR A VISIT TO NARAI-JUKU