WHERE ARE THE BEST NEIGHBORHOODS IN TOKYO? WHICH ARE THE COOLEST DISTRICTS TO VISIT TO TOKYO?
Both traditional and modern, Tokyo is one of the most interesting cities to visit in the world! There are many amazing things to visit in Tokyo all spread over various districts.
From Akihabara the electronics district to Asakusa the more traditional part of Tokyo, we prepared a full guide for you.
"Tokyo has many exciting districts to visit"
Tokyo is the biggest city and largest agglomeration in the world with its 37 million inhabitants! Despite everything, it is one of the safest cities in the world and very well organised to travel from 1 place to another.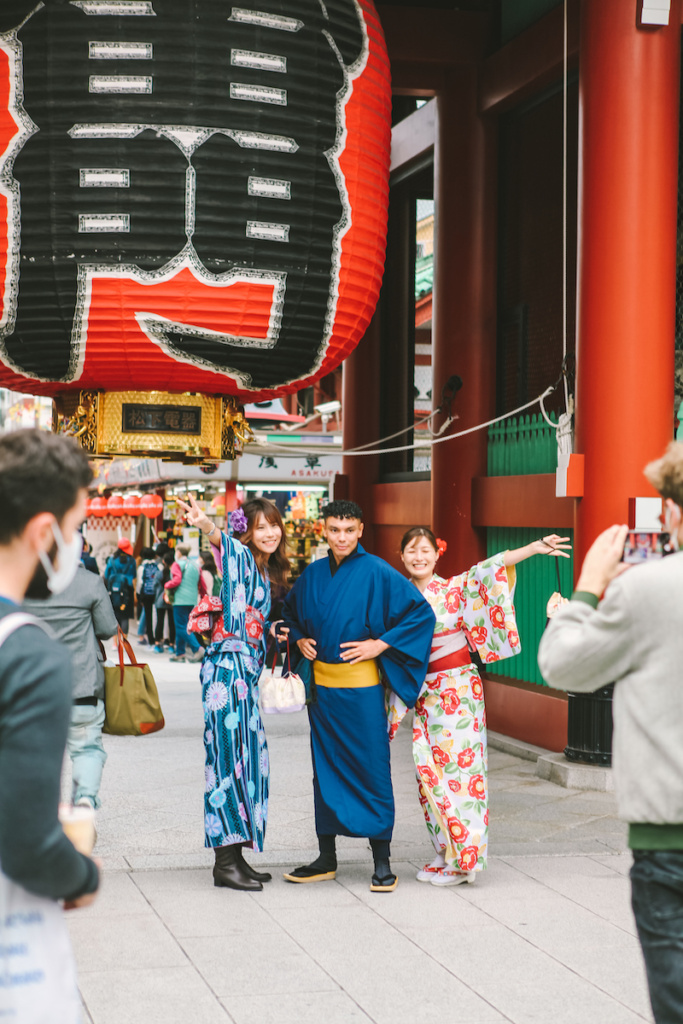 Whether you love video games, shopping, temples, museums, food, Tokyo will surprise you on so manly levels.
Here is a glimpse of what to expect when visiting Tokyo:
---
COOLEST DISTRICTS IN TOKYO
1. Shinjuku, one of the most exciting districts in Tokyo
Shinjuku is one of most exciting districts to visit in Tokyo! If you are planning a trip to Tokyo, make sure to visit Shinjuku at night!
Shinjuku is centered around the busiest train station in the world. It combines one of the largest business districts in Tokyo with a huge shopping and entertainment area! It is also in Shinjuku that you will experience the best nightlife in Tokyo!
Shinjuku is divided into several colorful districts (including Kabukicho, Okubo and Takadanobaba) and houses one of Tokyo's largest parks, the Shinjuku Gyoen.
READ: 15 FUN THINGS TO DO IN SHINJUKU
---
2. Shibuya, Tokyo's fashion district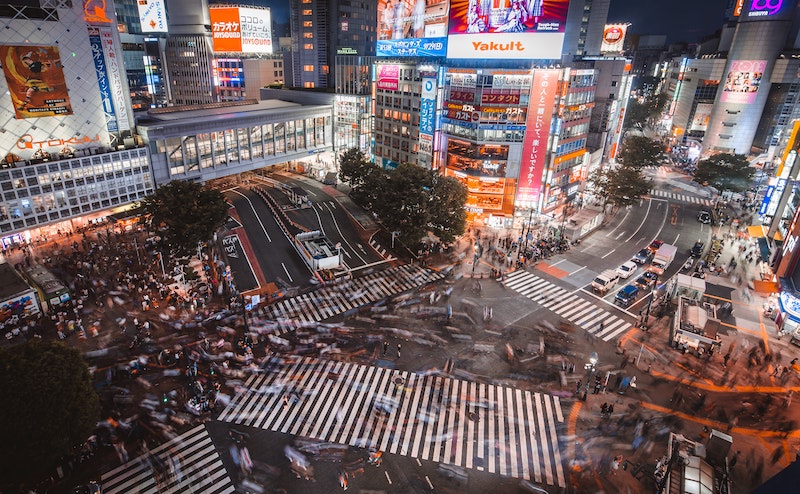 Shibuya is one of the most famous districts in Tokyo thanks to it's amazing crossing, shown in many movies.
This district is known to be the hotspot for young people and new trends. The Shibuya district is lively, full of lights, attractive, dynamic and reflects the modern and fashionable side of Tokyo.
It is the meeting place for young Japanese, at the forefront of local fashion.
READ: 15 BEST THINGS TO DO IN SHIBUYA
---
3. Harajuku, famous district for its cosplay culture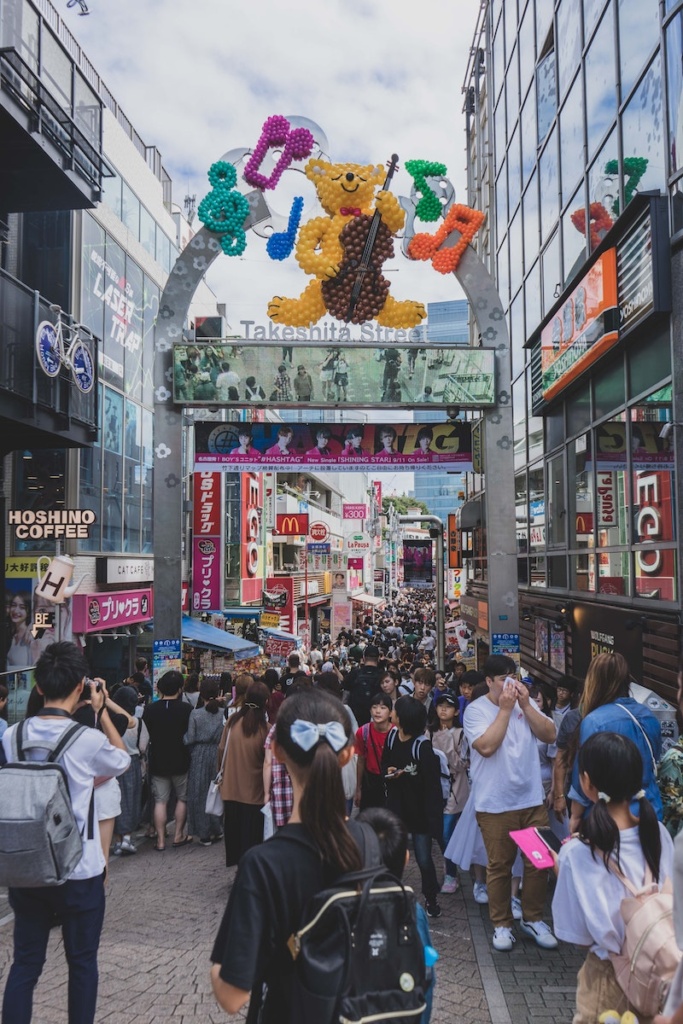 Harajuku is mainly known for its pedestrian shopping street: Takeshita-dori. This street is famous for Japanese teenage pop culture enthusiasts who display their eccentric fashion!
Harajuku attracts a large number of young Japanese dressed is eccentric fashion but also in cosplay. Japan is the capital of cosplay (an activity that consists of dressing up as a fictional character). And Harajuku district is the meeting place for these eccentric teenagers who stand out for their clothing style inspired by characters from Anime, cartoons or of video games.
Another must-see in Harajuku is Yoyogi Park! There you will find the majestic Meiji Shrine, one of the best things to see in Tokyo!
READ: DISCOVER HARAJUKU IN TOKYO
---
4. Akihabara, the electric city!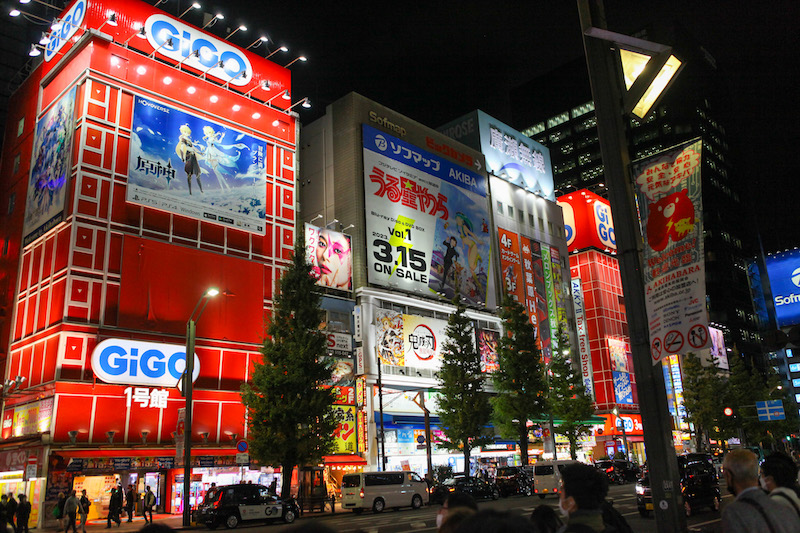 Akihabara, also known as "Akiba", is one of the best districts to visit in Tokyo. It is a very popular place for fans of Japanese pop culture.
Indeed, the otaku culture is in the spotlight with shops specializing in anime, idols, video games and high-tech products. This is why this part of Tokyo is also called "the electric city".
Like many places in Tokyo, we actually recommend to visit Akihabara at night!
READ: 15 AWESOME THINGS TO EXPLORE IN AKIHABARA
---
5. Asakusa, the traditional part of Japan
Despite all the technological breakthroughs, Tokyo remains faithful to its origins. The presence of many ancient temples bears witness to this.
In Asakusa, you'll find one of the most visited temples in Japan: Sensô-Ji. It is actually the largest and oldest temple in Tokyo.
During a visit to Asakusa, we also recommend to explore the outskirt of Sensô-Ji, full of traditional alleys with great shops and restaurants.
In addition you can admire the Tokyo Skytree, the tallest tower in the city!
READ: TOP THINGS TO SEE IN ASAKUSA
---
6. Ginza, the luxury shopping district of Tokyo
Ginza is located right in the heart of Tokyo.
If you don't have a credit card limit, then you will have lots of fun in Ginza! It's full of luxury shops!
A stroll in Ginza will give you the opportunity to visit most prestigious brands such as Dior, Cartier, Louis Vuitton, Mont Blanc, Chanel, Prada, Burberry, Printemps, Chaumet, Hermès, Bvlgari, or even Apple.
Since Tokyo central station is not far away, Ginza can be a strategic place to stay during your trip to Tokyo.
READ: MOST INCREDIBLE THINGS TO VISIT IN GINZA
---
7. Tsukiji, famous for its fish market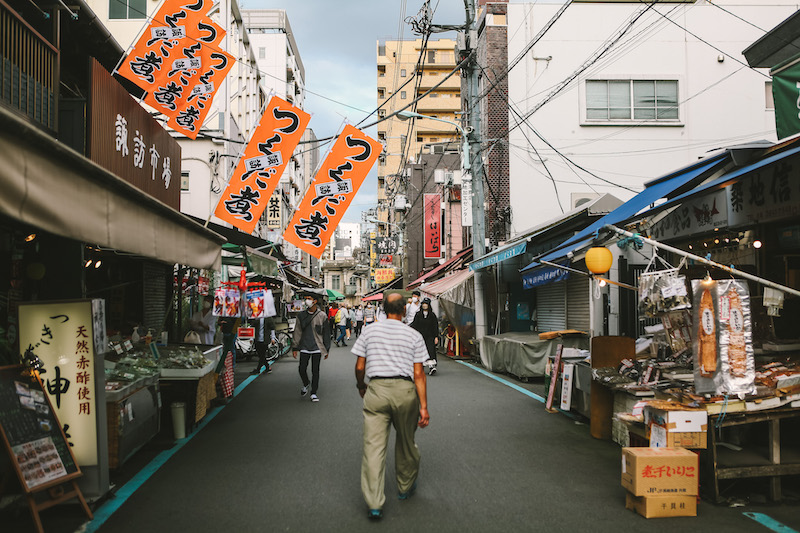 The former site of Tokyo's iconic seafood market is well worth an early morning departure and remains a must-see for any seafood lover.
During our first trip to Tokyo, our visit of Tsukiji market was one of our highlights of our trip. We ate some of the best sushis in Tokyo there! But be carefull, we are talking about the OUTER-MARKET!
Indeed, the main INNER WHOLESALE MARKET was closed in 2018. From 1935 to the end of 2018, Tsukiji Wholesale Market (Tsukiji Fish Market) was the most famous and largest fish market IN THE WORLD!
Besides the fish market, it also had a huge vegetable market and all sorts of items, from dried goods to bread, which were sold on the surrounding streets, the area truly earned its nickname of "Tokyo cuisine".
Tsukiji is located right next to Ginza. You can easily combine a visit of both district on foot.
READ: FULL GUIDE FOR A VISIT TO TSUKIJI OUTER MARKET
---
8. Shimokitazawa, the Hipster place of Tokyo
Tokyo if full of hidden gems and Shimokitazawa is one of them!
Most people visiting Tokyo will focus on Harajuku, Shinjuku, or Shibuya. It's a pity as Tokyo hides many other cool places much less touristy.
Shimokitazawa is a neighborhood in Setagaya Ward, southwest of Tokyo. Not far from Shinjuku.
Shimokitazawa is one of our favorite areas in Tokyo! It's young, dynamic, full of great cafes, lots of cool shops, music bars and generally it offers a really pleasant vibe!
For many Shimokitazawa is THE HIPSTER place of Tokyo! We highly recommend a visit of Shimokitazawa during your trip to Tokyo.
READ: BEST THINGS TO SEE IN SHIMOKITAWAWA
---
9. Koenji, the most underground district of Tokyo!
To the west of Tokyo, in the district of Suganami, less than 10 minutes from the bubbling district of Shinjuku you will reach the district of Koenji.
Non-conformist district, huge underground culture, with a very dynamic urban life and a super chill atmosphere. Koenji is an essential place that will satisfy the hipster in you.
On a trip to Tokyo, you cannot escape, and rightly so, the frenzy of the Japanese metropolis and its emblematic districts. Koenji is one of the must-see in Tokyo!
READ: 8 AWESOME THINGS TO DO IN KOENJI
---
10. Monzen-Nakacho one of the most charming districts in Tokyo
After our shopping spree in Ginza and our venture into Tsukiji outer market for some of the best seafood in town, we headed to Monzen-Nakacho, one of the most charming neighborhood in Tokyo and just a few stops by subway from Tsukiji.
We had no idea what to expect at Monzen Nakacho, but we completely fell in love with this beautiful and traditional area of Tokyo. In fact, Monzen Nakacho was the historic home of Sumo in Japan, before moving to Ryogoku further west.
But what we liked the most in Monzen Nakacho is its charming old buildings, beautiful temples, the many restaurants and its beautiful river crossing the neighborhood.
READ: 10 BEST THINGS TO SEE IN MONZEN-NAKACHO, A CHARMING NEIGHBORHOOD IN TOKYO
---
11. Kagurazaka, the French District of Tokyo
Kagurazaka is a small district located at the eastern end of Shinjuku on the border with the district of Chiyoda in Tokyo. This district has the reputation of being the French quarter of Tokyo. Indeed, it is home to many french shops and restaurants.
But Kagurazaka is also known for being one of the Geisha district of Tokyo (still active today). The typical Yokocho alleys of Kagurazaka still bear witness to its feudal past linked to the Geishas.
We highly recommend a visit of this beautiful and charming neighbourhood of Tokyo. In this post we listed all you need to know about a visit to Kagurazaka.
READ: 10 AWESOME THINGS TO DO IN KAGURAZAKA, THE FRENCH DISTRICT OF TOKYO
---
12. Roppongi Hills, the chic and modern district of Tokyo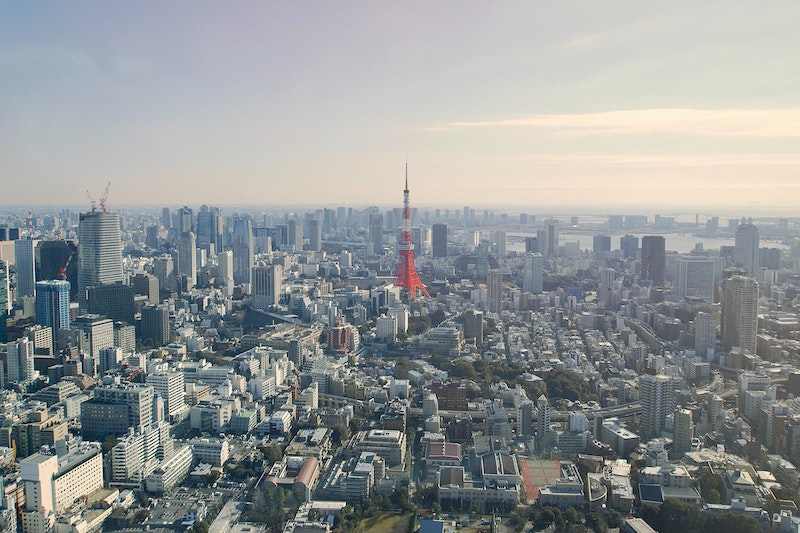 Chic and modern, Roppongi Hill is the perfect party district.
By day, you will appreciate the sleek architecture that includes cultural, artistic and commercial centers.
However, it is in the evening that this place really comes alive. So you can party there until dawn in one of the many private karaoke rooms or in a nightclub.
---
13. Ueno, Tokyo's green district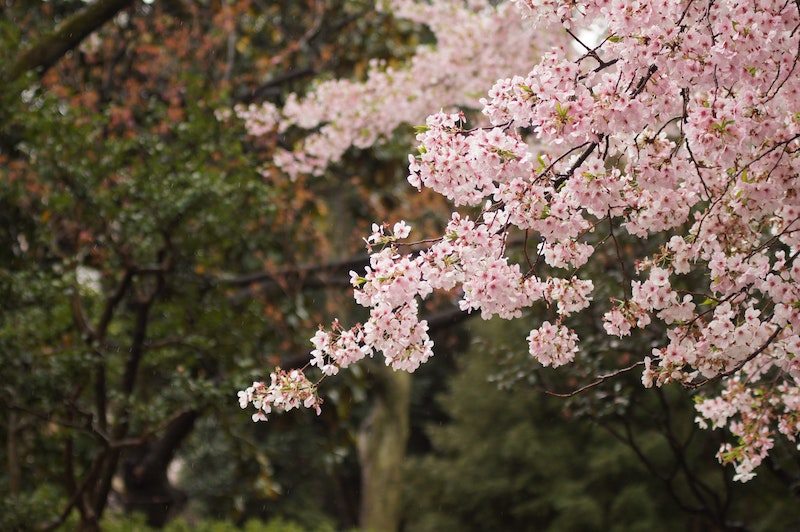 In this district you will find Tokyo's largest park (Ueno Park), with an area of more than 60 hectares.
There are several museums there, including the Tokyo National Museum, a zoo with beautiful pandas, the Shinobazu pond, where you can ride a swan-shaped pedal boat etc.
---
Best places to stay in Tokyo?
Finding a neighborhood to stay in Tokyo, the sprawling capital of Japan, is never easy, because each neighborhood has something special and exciting to see!
So we actually recommend staying in a district with good train connection to make the most of your visit. For that Shinjuku is for us the prime place to stay during a trip to Tokyo.
Shinjuku is centered around the busiest train station in the world. It combines one of the largest business districts in Tokyo with a huge shopping and entertainment area! It is also in Shinjuku that you will experience the best nightlife in Tokyo!
We selected a few of the best hotels in Shinjuku here:
HYATT REGENCY TOKYO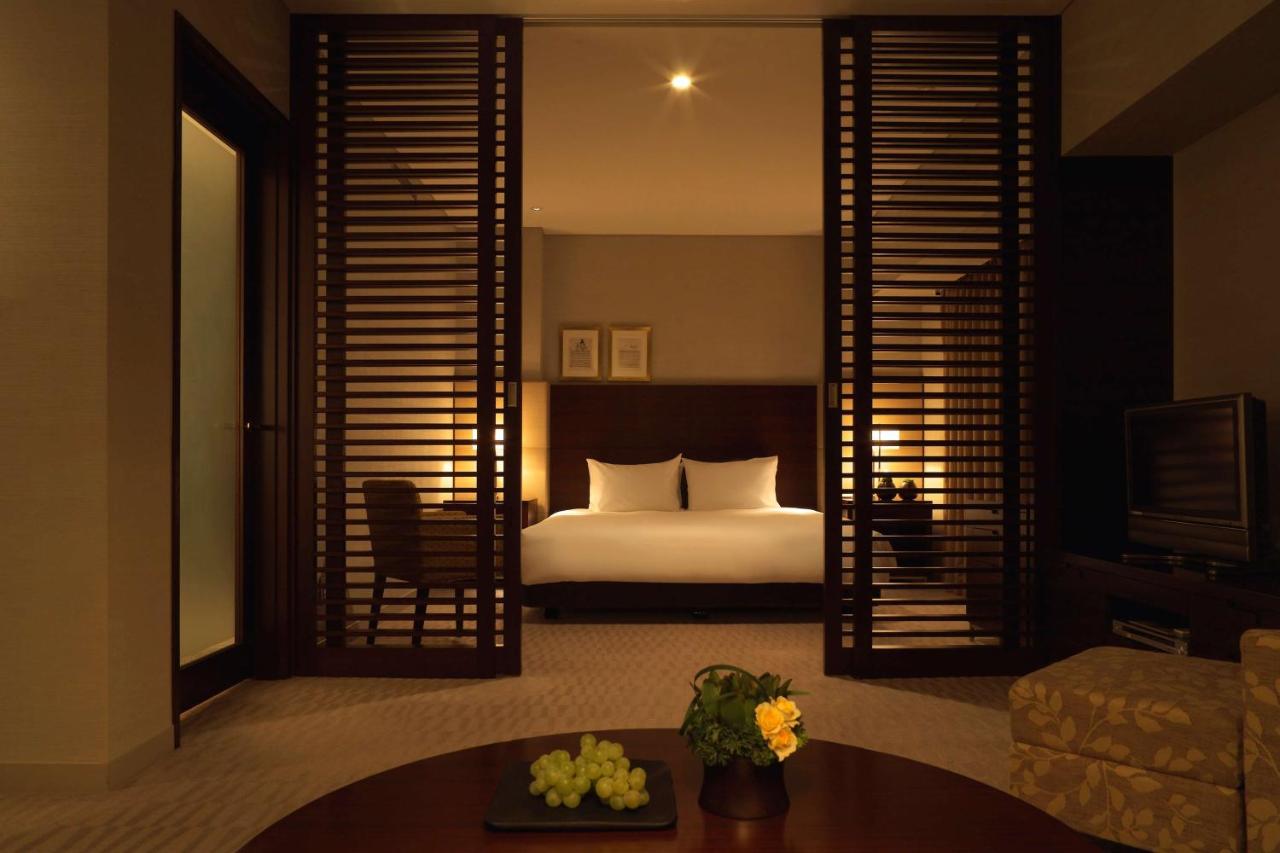 If you are looking at something more modern and slightly more western, then we highly recommend the stunning Hyatt Regency Tokyo. 100% satisfaction guaranteed at this place, the service is top notch!
>> BOOK HERE <<
---
ONSEN RYOKAN YUEN SHINJUKU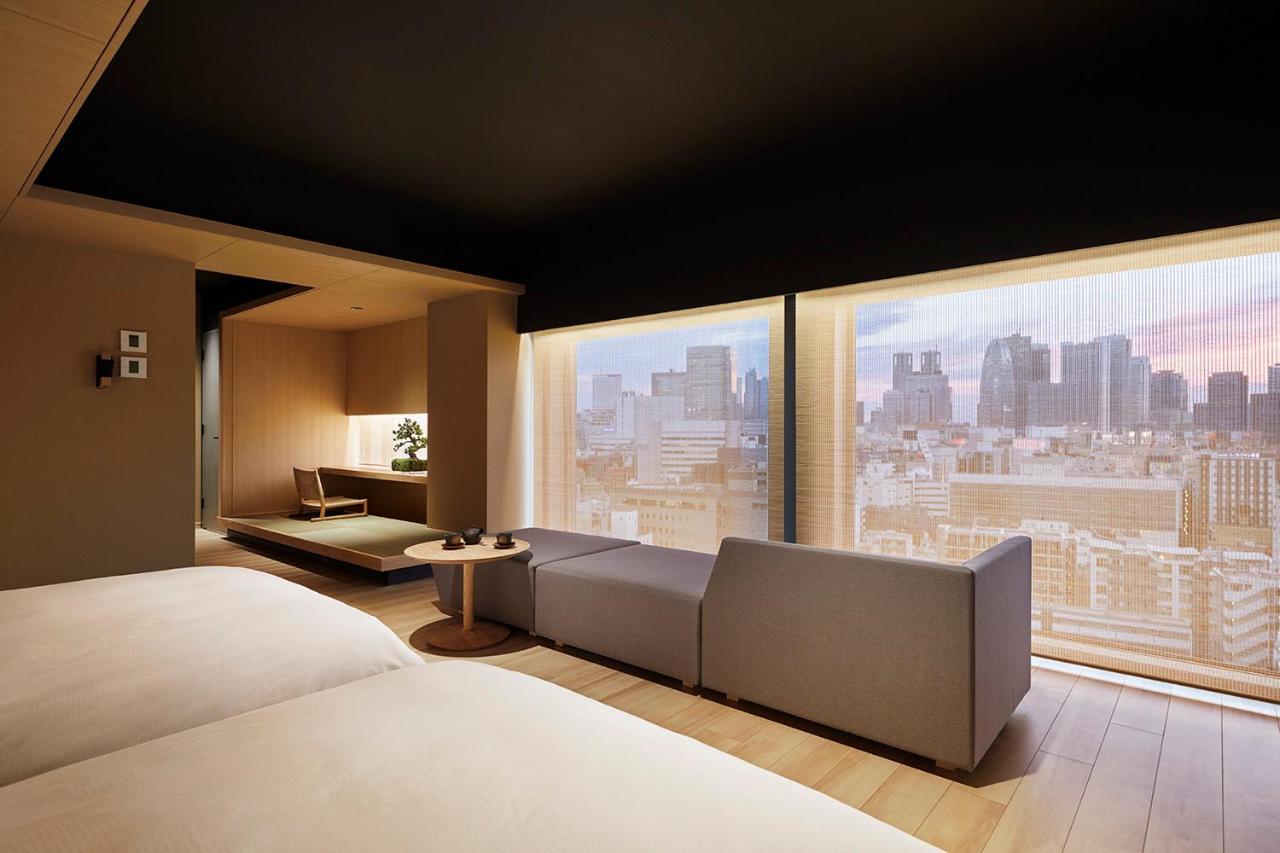 ONSEN RYOKAN YUEN SHINJUKU is our hidden gem in Shinjuku! Here you can experience the traditional Japanese architecture and design combine with the luxury of having an onsen on the rooftop, right in the middle of Shinjuku!
If you want to combine the frenzy of the city with the Japanese comfort and luxury, this place is for you. Surprisingly, ONSEN RYOKAN YUEN SHINJUKU holds the best value for money in the area!
>> BOOK HERE <<
---
CAPSULE HOTEL ANSHIN OYADO SHINJUKU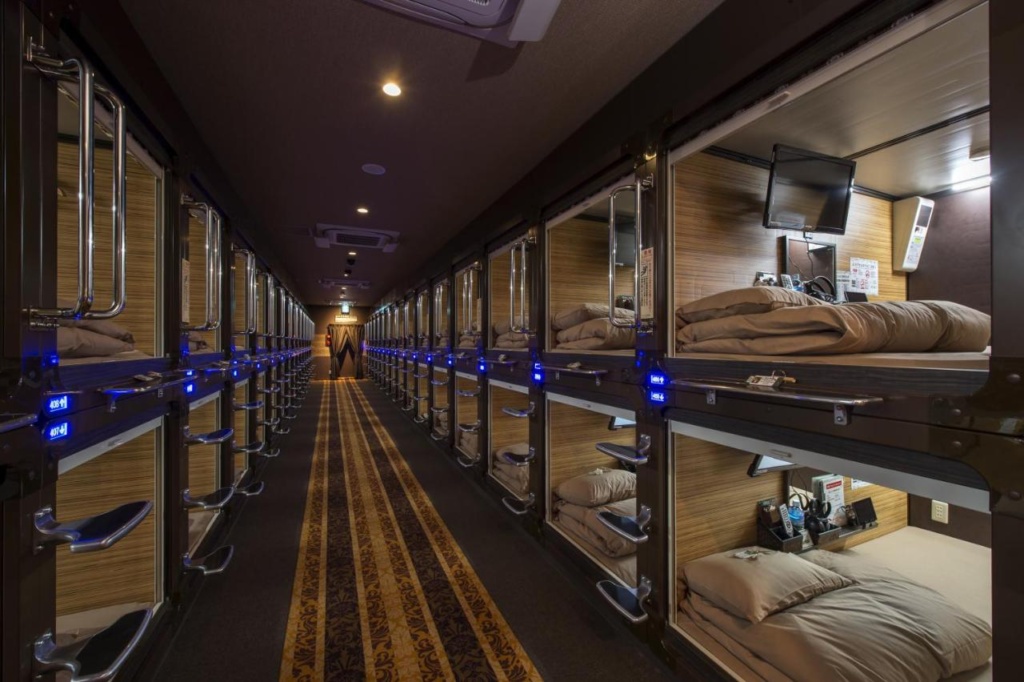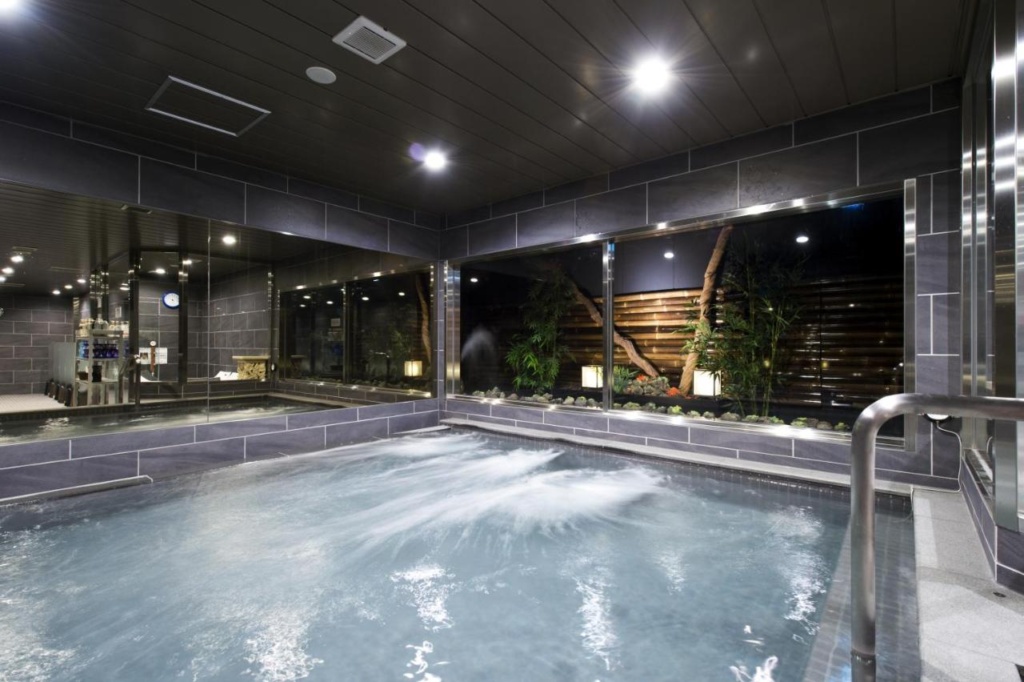 Ever thought of staying in a capsule hotel during your trip to Tokyo! This is unique in Japan and will make your stay unforgettable. Don't think of Capsule Hotels as Hostel or anything like it.
In Capsule hotels privacy and full comfort is key! We actually slept like baby! Capsule Hotel Anshin Oyado Shinjuku is one of the best capsule hotels in Shinjuku.
READ: WHERE TO STAY IN TOKYO – BEST AREAS AND HOTELS !
---
Related posts
30 AWESOME THINGS TO DO IN TOKYO
10 BEST THINGS TO SEE IN MONZEN-NAKACHO IN TOKYO
CHECK OUT THE INCREDIBLE SHINJUKU DISTRICT!
INCREDIBLE THINGS TO SEE IN AKIHABARA
DISCOVER MEIJI SHRINE AND YOYOGI PARK IN TOKYO
15 AWESOME THINGS TO SEE IN HARAJUKU
BEST THINGS TO SEE IN KOENJI IN TOKYO
EXPLORE KAGURAZAKA, THE LITTLE PARIS OF TOKYO
DISCOVER TSUKIJI OUTER MARKET IN TOKYO
BEST THINGS TO DO IN GINZA, TOKYO LUXURY DISTRICT