WHAT IS THE BEST PART IN TOKYO TO STAY? WHAT ARE THE BEST HOTELS IN TOKYO? WHERE ARE THE BEST PART TO STAY FOR A FAMILY?
Tokyo is not only one of the largest cities in the world, it is also a particularly heterogeneous place, where practically every district stands out and has something different to visit.
If you are currently planning your trip to the Japanese Capital you are probably asking yourself, where the heck should I stay during my trip to Tokyo? Whether you travel solo, as a couple or with your family, we put this guide of the best places to stay in Tokyo for you!
"Choose the right place to stay in Tokyo wisely"
In this guide, you will discover a little more about each of the districts in the capital, with their atmospheres and their particularities, to help you find where is the right place for you to stay in Tokyo!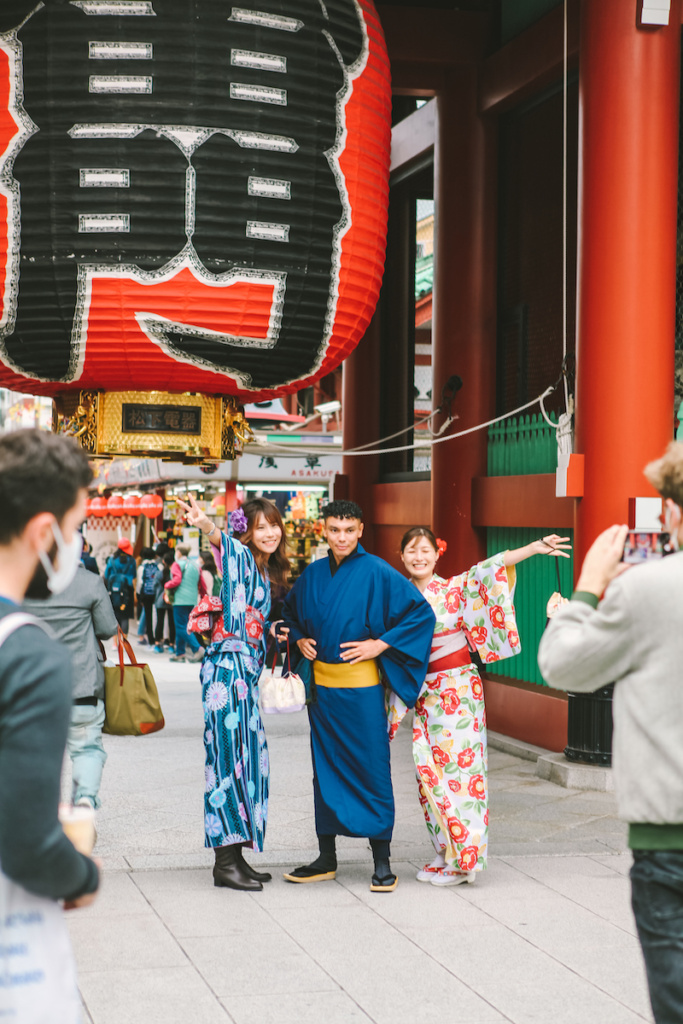 Tokyo is a city of almost 10 million inhabitants, which covers an area of ​​more than 2,000 km². Depending on the neighborhood, you can discover an extremely modern city, with cutting edge technology, or a much quieter and more traditional part of the city.
In such a vast city, choosing the right place where you will stay is extremely important to make the most of your trip!
You don't want to spend most of the days in the public transportations going from 1 place to another. Hence there are few strategic locations which you should keep in mind when looking for accommodations.
To choose the right place to stay in Tokyo, it is essential to know what you want to see and what you want to do first.
Neighborhoods like Shinjuku and Shibuya, for example, are renowned for their festive atmosphere and nightlife. Akihabara is the neighborhood that will appeal to tech junkies and followers of Japanese pop culture, manga and anime.
---
MOST DYNAMIC AND MODERN AREAS IN TOKYO
1. Shinjuku, the liveliest district in Tokyo!
This is where the Tokyo Skyline is located, with its impressive skyscrapers and futuristic lighting. This is the district that probably best represents the image we can have of Tokyo.
Shinjuku is also strategically located in the center of Tokyo. Shinjuku is centered around the busiest train station in the world. It combines one of the largest business districts in Tokyo with a huge shopping and entertainment area! It is also in Shinjuku that you will experience the best nightlife in Tokyo!
It's also a great place to stay if you want to do a few day trips outside Tokyo thanks to its well connected train station (READ: 10 BEST DAY TRIPS FROM TOKYO)
For us it's definitely one of the best choices if you discover Tokyo for the first time and want to make most of your visit!
READ: 15 FUN THINGS TO DO IN SHINJUKU
WHERE TO STAY IN SHINJUKU?
Here is our favorite hotels in Shinjuku:
ONSEN RYOKAN YUEN SHINJUKU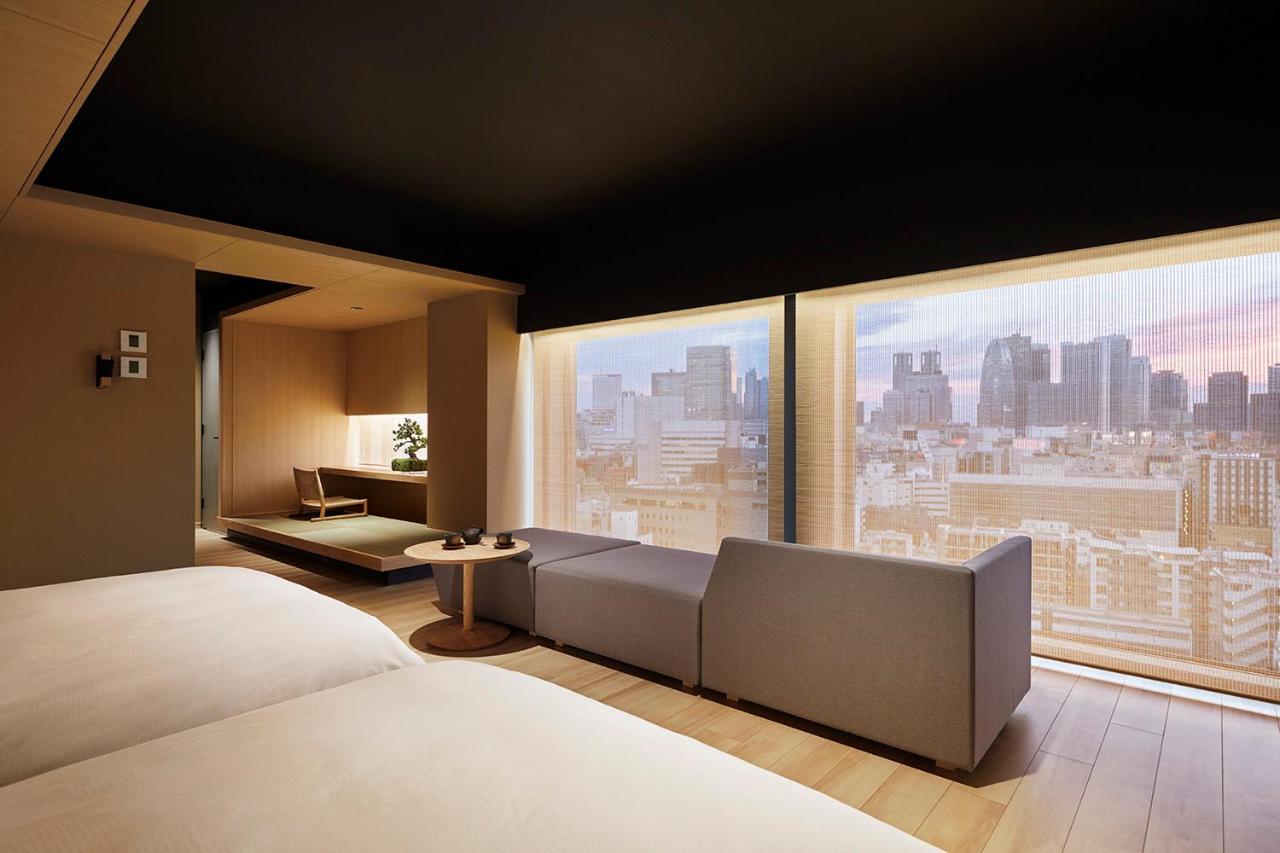 ONSEN RYOKAN YUEN SHINJUKU is our hidden gem in Shinjuku! Here you can experience the traditional Japanese architecture and design combine with the luxury of having an onsen on the rooftop, right in the middle of Shinjuku!
If you want to combine the frenzy of the city with the Japanese comfort and luxury, this place is for you. Surprisingly, ONSEN RYOKAN YUEN SHINJUKU holds the best value for money in the area!
>> BOOK HERE <<
---
HYATT REGENCY TOKYO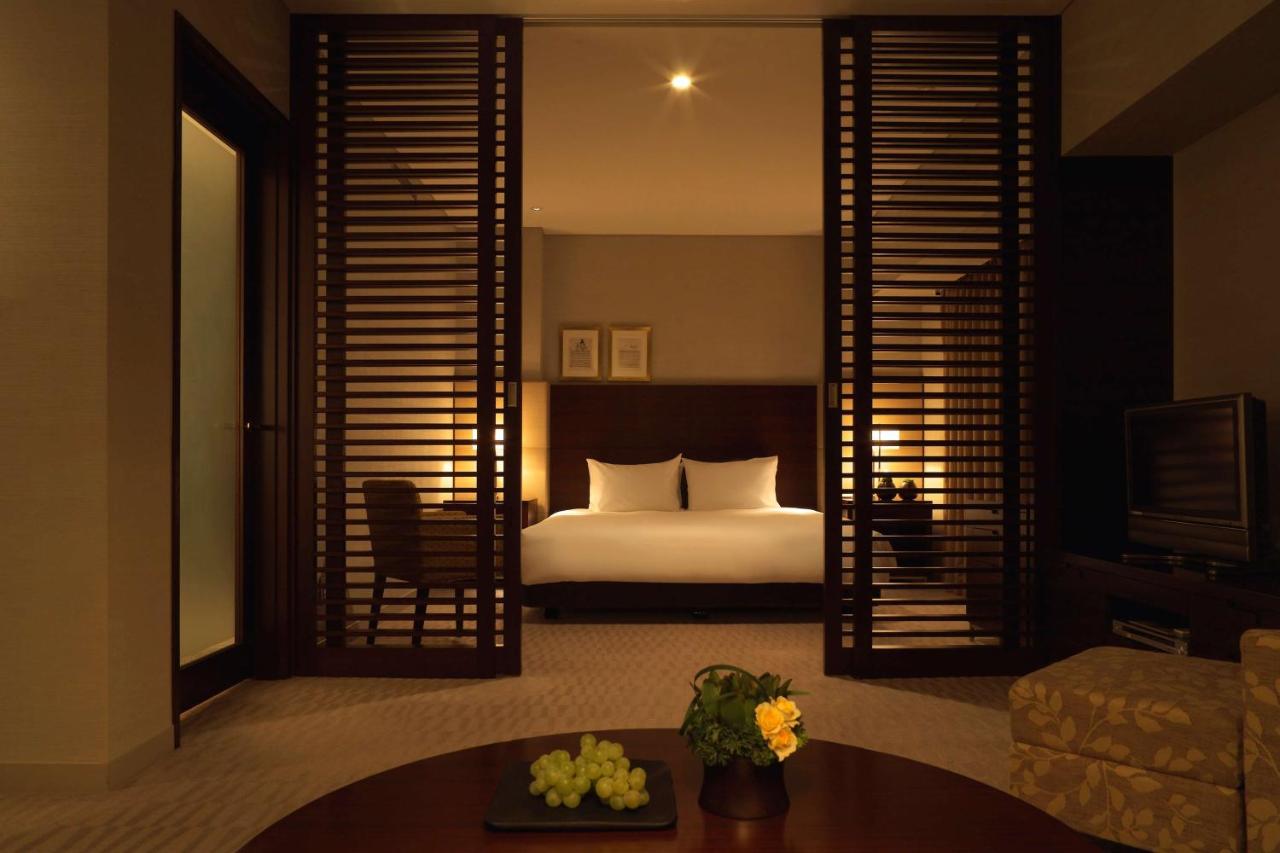 If you are looking at something more modern and slightly more western, then we highly recommend the stunning Hyatt Regency Tokyo. 100% satisfaction guaranteed at this place, the service is top notch!
>> BOOK HERE <<
---
CAPSULE HOTEL ANSHIN OYADO SHINJUKU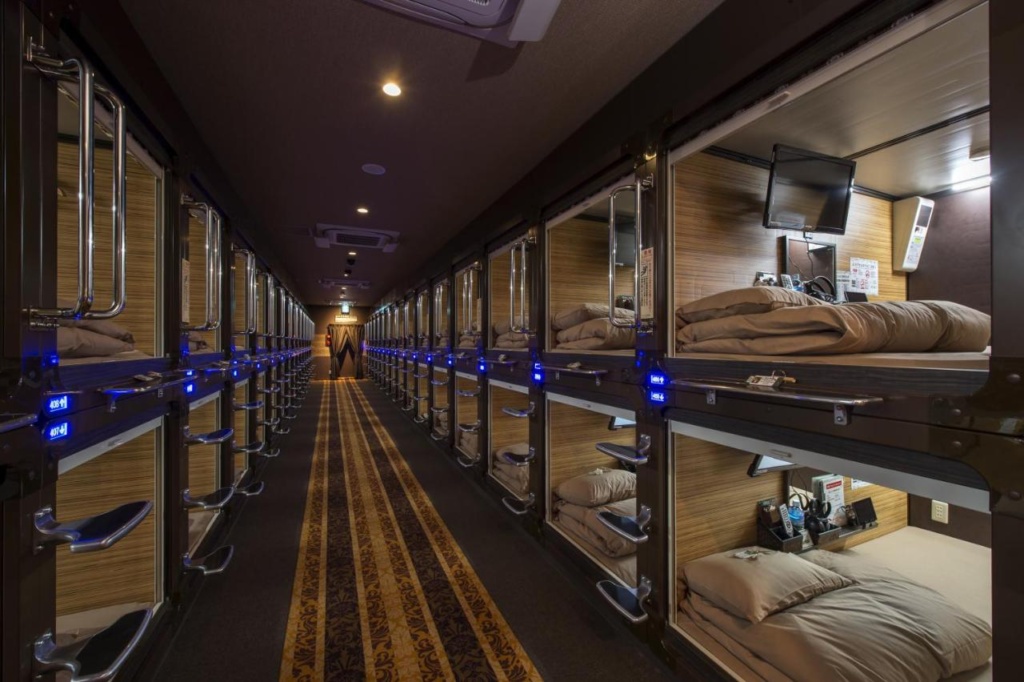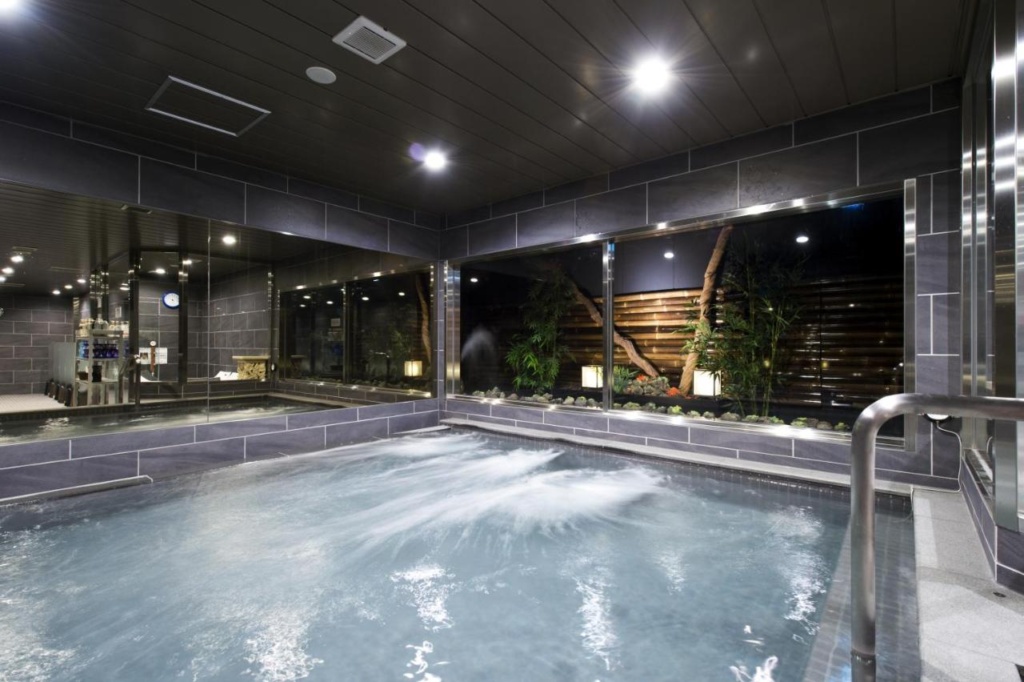 Ever thought of staying in a capsule hotel during your trip to Tokyo! This is unique in Japan and will make your stay unforgettable. Don't think of Capsule Hotels as Hostel or anything like it.
In Capsule hotels privacy and full comfort is key! We actually slept like baby! Capsule Hotel Anshin Oyado Shinjuku is one of the best capsule hotels in Shinjuku.
---
2. Shibuya, Tokyo's fashion district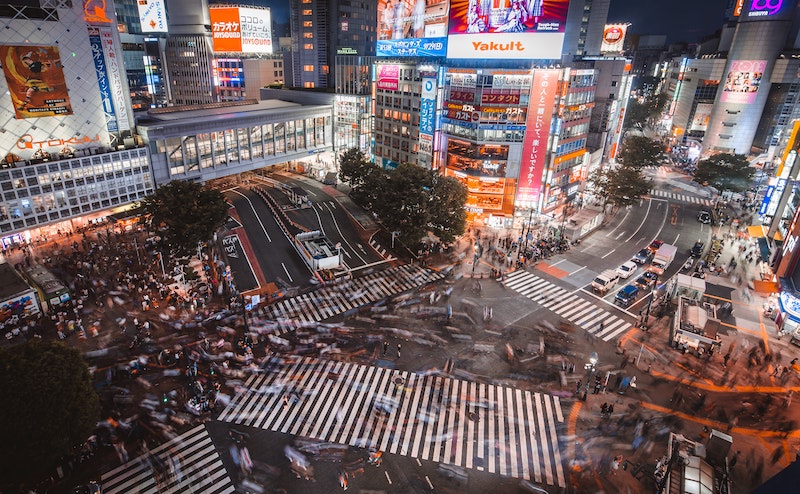 Stay in Shibuya, the trendy part of Tokyo.
Shibuya is another ultra-dynamic place. Even if you don't necessarily know its name, you must have already heard of its famous crossroads with several pedestrian crossings, two of which are diagonal. This is one of the most famous shots of the Japanese capital!
When we talk about Shibuya, we also associate the small neighborhood of Harajuku, nearby. Here again, Harajuku is the temple of fashion, but more for young people and cosplay enthusiasts.
Takeshita Street is a must-see in the area. There is also one of the must-see sites: the Meiji Jingu, a magnificent Shinto shrine in the heart of an impressive forest in Yoyogi Park.
Finally, there is also a well-known street of the city: Omotesando. Nicknamed the Champs-Elysée of Tokyo, it is a temple of luxury shopping.
Shibuya is also full of restaurants with plenty of things to do. It is also very well connected to the rest of the city, which makes it another strategic place to stay in Tokyo!
READ: 15 BEST THINGS TO DO IN SHIBUYA
WHERE TO STAY IN SHIBUYA?
CERULEAN TOWER TOKYU HOTEL, A PAN PACIFIC PARTNER HOTEL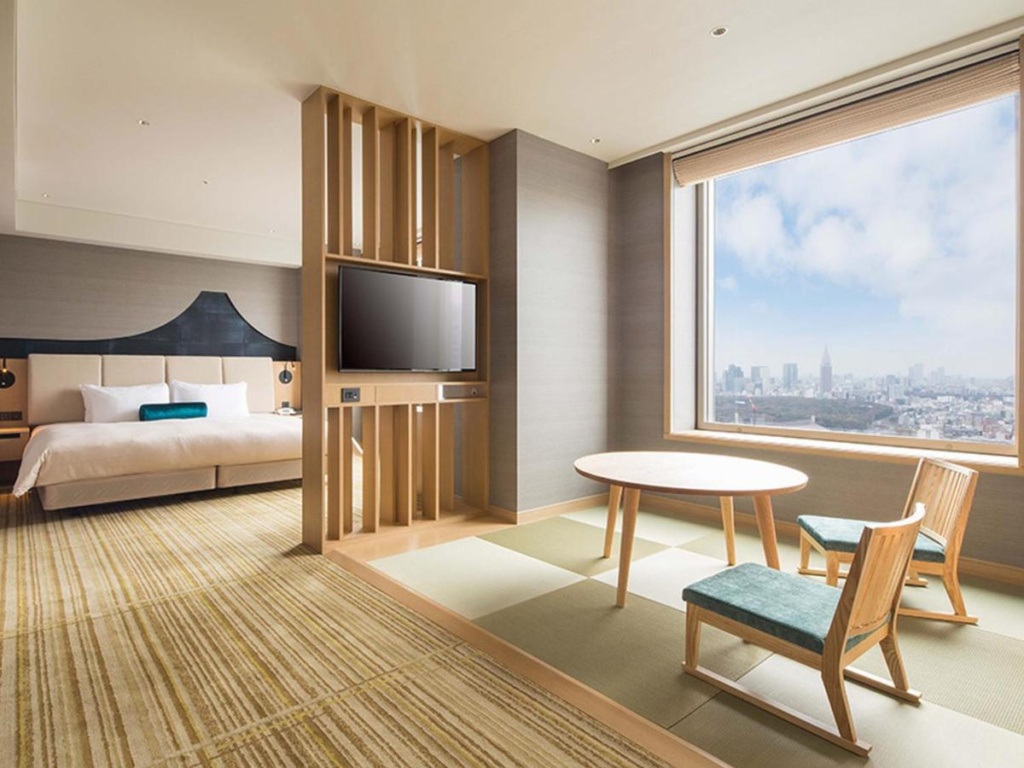 If you are looking at the best hotels in Shibuya, The Cerulean is definitely in our top 3! The rooms are beautifully designed, the view is fabulous and the location couldn't be any better in Shibuya!. A perfect place to explore the city from.
>> BOOK HERE <<
---
SEQUENCE MIYASHITA PARK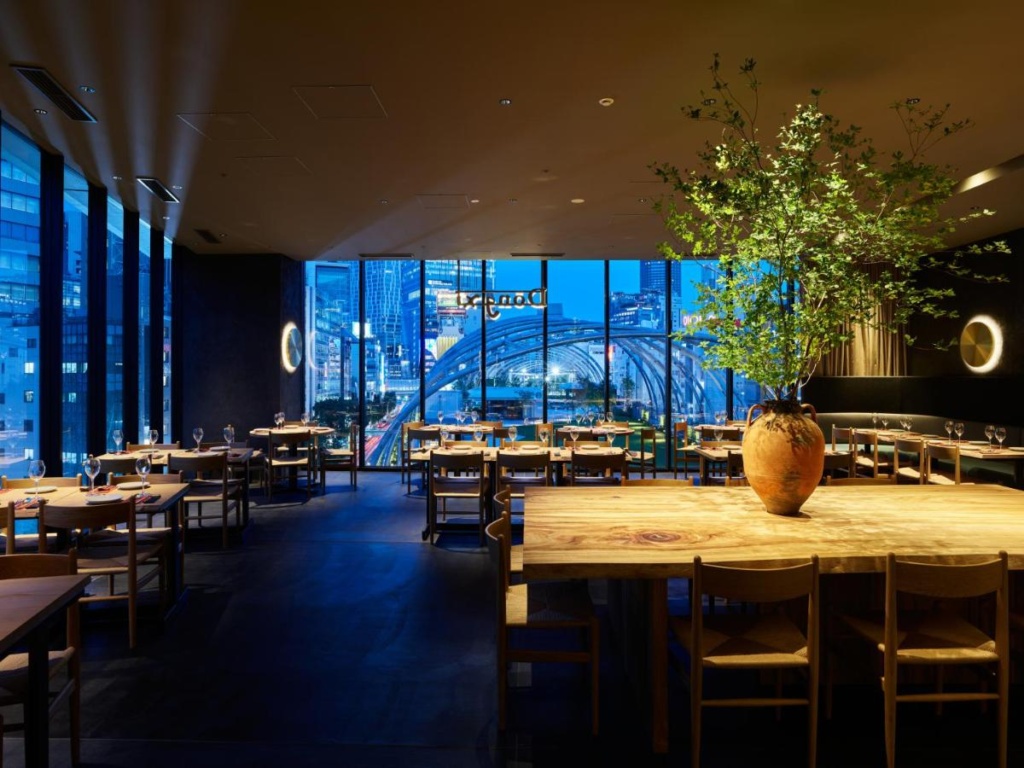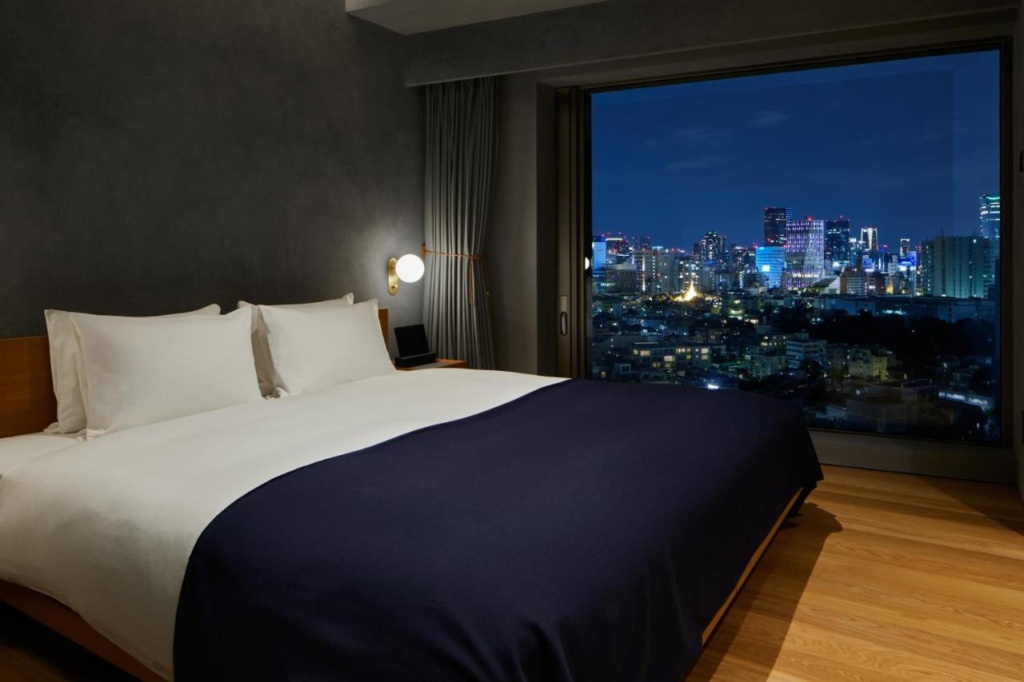 sequence Miyashita Park is perfectly located. You get to stay in Shibuya without having to meet the over-crowded Shibuya Crossing.
This place is within walking distance to Omotesando, Harajuku and Yoyogi…surrounded by many fashions shops, and tasty restaurants.
Room is pretty spacious by Toyko standards, more so considering you will be centrally located in Tokyo!
>> BOOK HERE <<
---
SHIBUYA STREAM EXCEL HOTEL TOKYU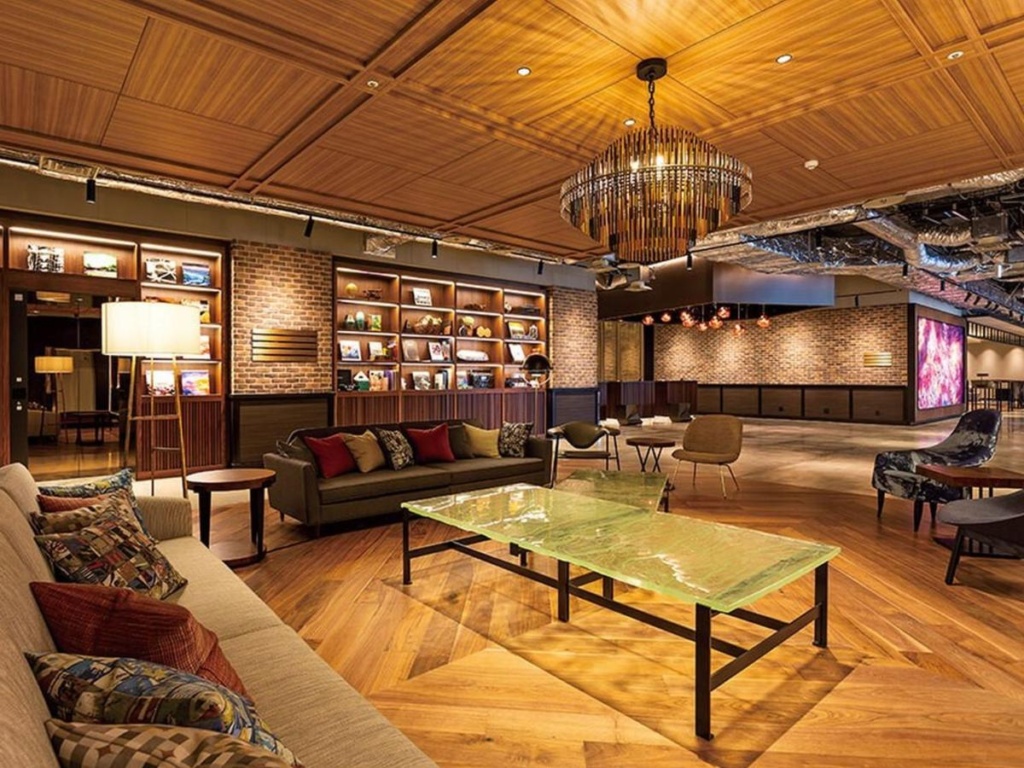 Shibuya Stream Excel Hotel Tokyu is ver modern. We love the design of this place! It is also well positioned for use of the train and close to many shopping and eating options.
The beds are also super comfortable!
>> BOOK HERE <<
---
3. Akihabara, the electric city!
Akihabara, nicknamed Akiba, is the place to stay in Tokyo if you are a fan of manga and / or video games. This is the otaku district of Tokyo.
Although the main street of Akihabara is noisy and bustling with people, the adjacent streets are much quieter. It is therefore easy to find accommodation in this area. Either in the heart of the world of manga or in quieter streets where you'll find more traditional streets, less touristy, with many restaurants.
Unless you are a fan of manga or video games, this is not necessarily the best geographical area to access other locations within Tokyo. But even if you do no stay in Akihabara, make sure to add it in your list of things to see in Tokyo!
READ: BEST THINGS TO SEE IN AKIHABARA
WHERE TO STAY IN AKIHABARA?
DORMY INN AKIHABARA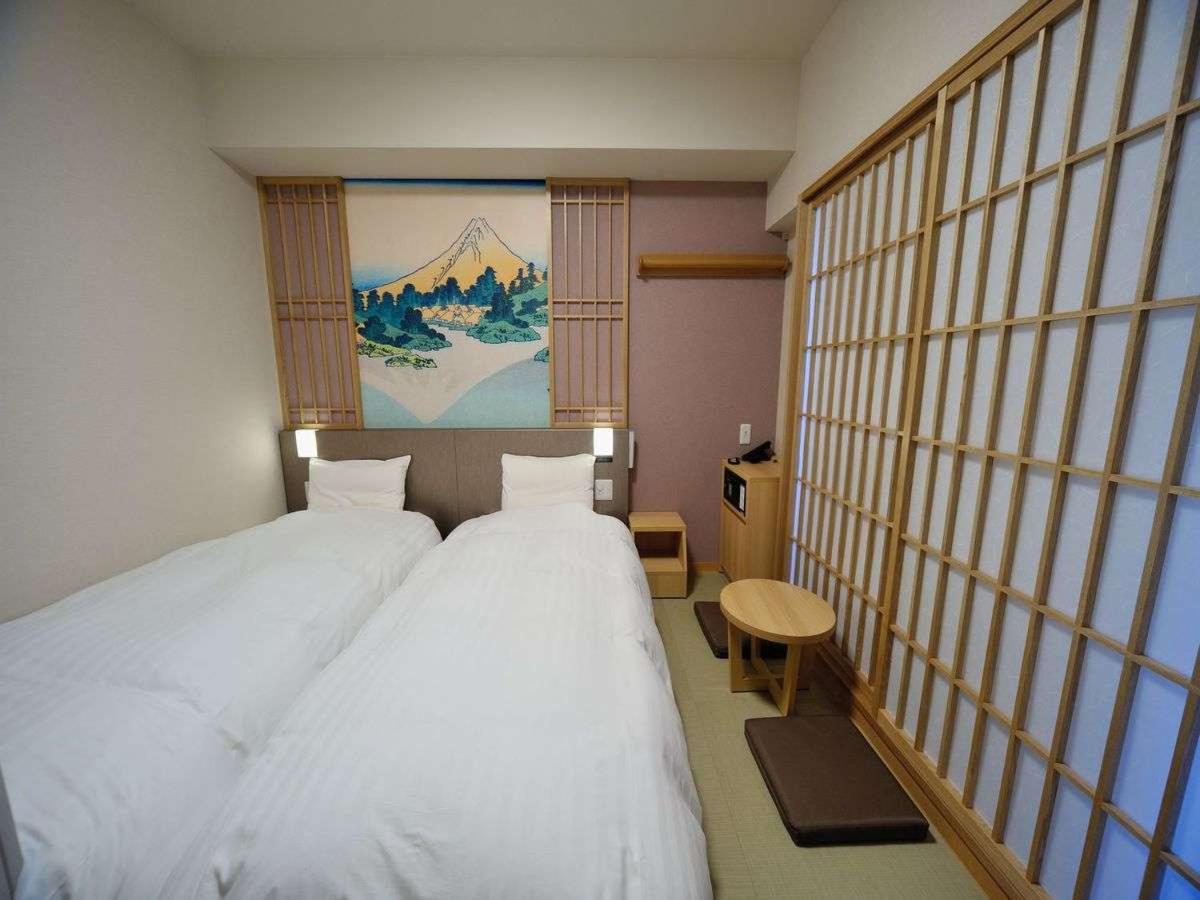 What if you could combine a traditional Japanese Hotel with outdoor onsen right, just 5min walk to the Electric City of Akihabara. This is possible at the beautiful Dormy Inn Akihabara.
Expect high standing facility, super friendly staff and comfortable cozy rooms!
>> BOOK HERE <<
---
HOTEL RESOL AKIHABARA
If you are looking at something more modern and still in the middle of Akihabara, then check out this hidden gem: Hotel Resol Akihabara.
One of our favorite places to stay in Akihabara!
Besides, the room rates come with a delicious breakfast!
>> BOOK HERE <<
---
THE TOURIST HOTEL & CAFE AKIHABARA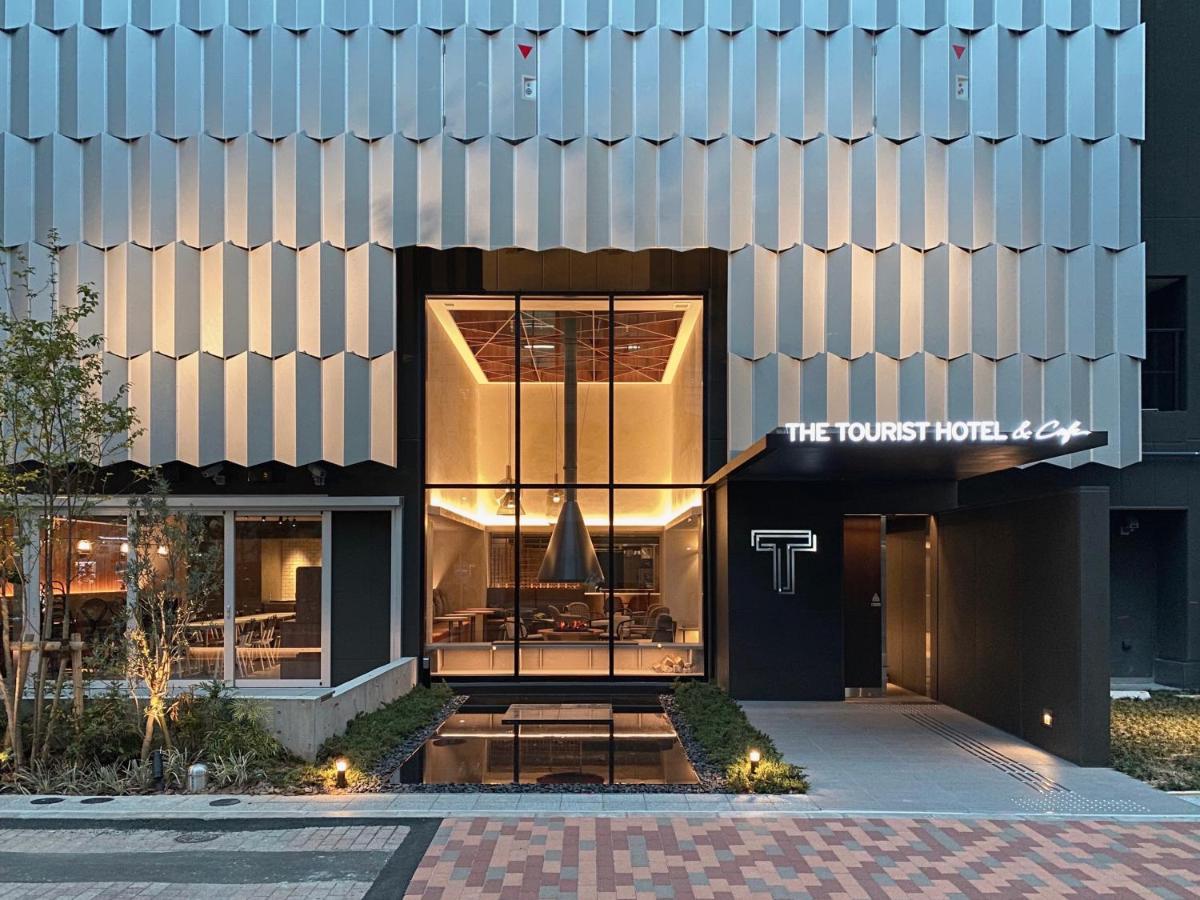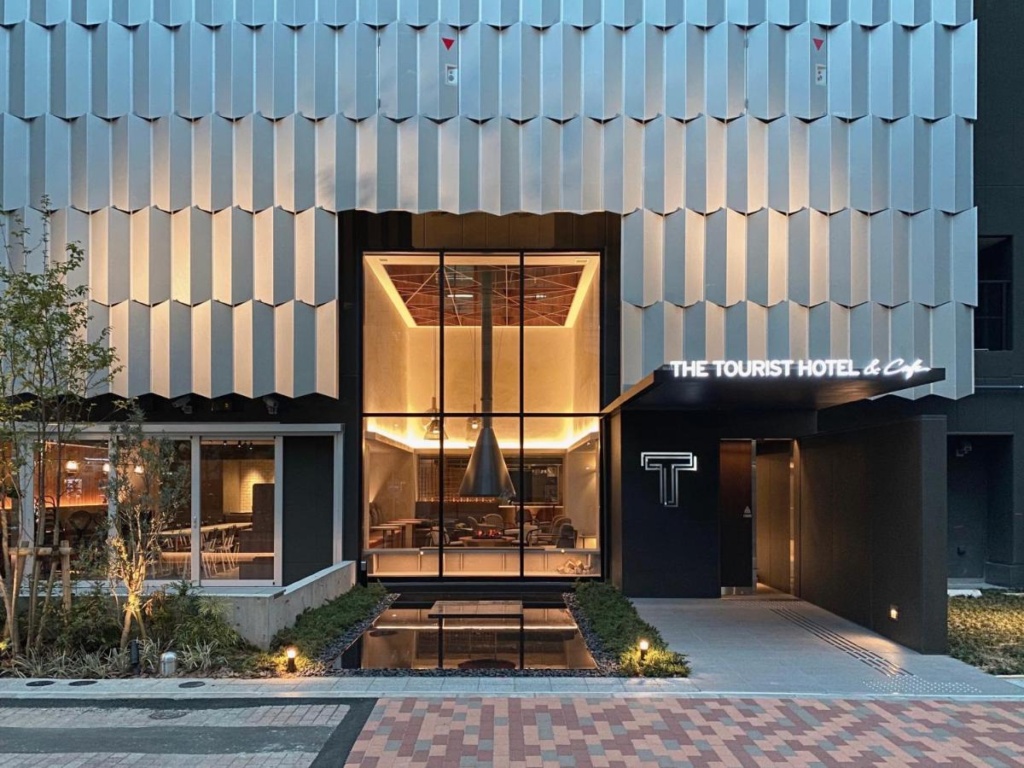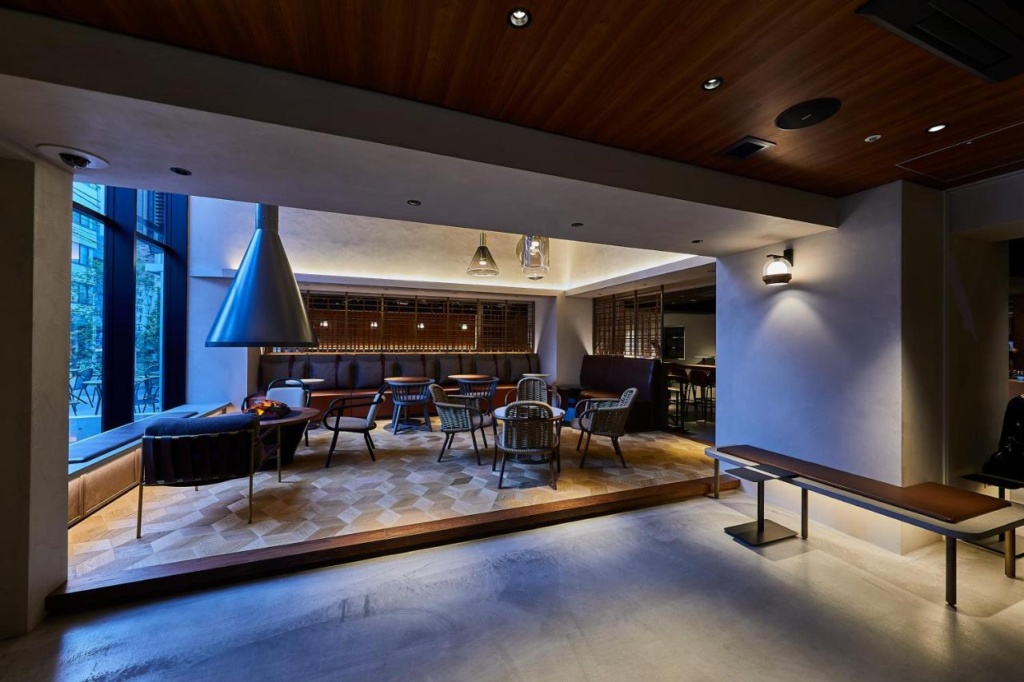 We may have saved the best for last! This is the fabulous Tourist Hotel & Cafe Akihabara. Not the most fancy name, granted! But look no further if you are in search of the best place to stay in Akihabara!
We love the design of this place, the service, the food, well pretty much everything!
---
4. Ginza, the luxury shopping district of Tokyo
Ginza is located right in the heart of Tokyo.
Nicknamed "the Japanese Champs-Élysées", Ginza is known to be Tokyo's luxury district, concentrating the most exclusive world brand boutiques, renowned restaurants, cafes and nightclubs.
Ginza is one of the most famous districts in Tokyo! If you are visiting the capital, then this is a must.
Ginza is also a popular place to stay in Tokyo with many choices for hotels. However, most of them would be a bit more expensive than the rest of Tokyo…
READ: 15 BEST THINGS TO DO IN GINZA
WHERE TO STAY IN GINZA?
THE ROYAL PARK CANVAS GINZA CORRIDOR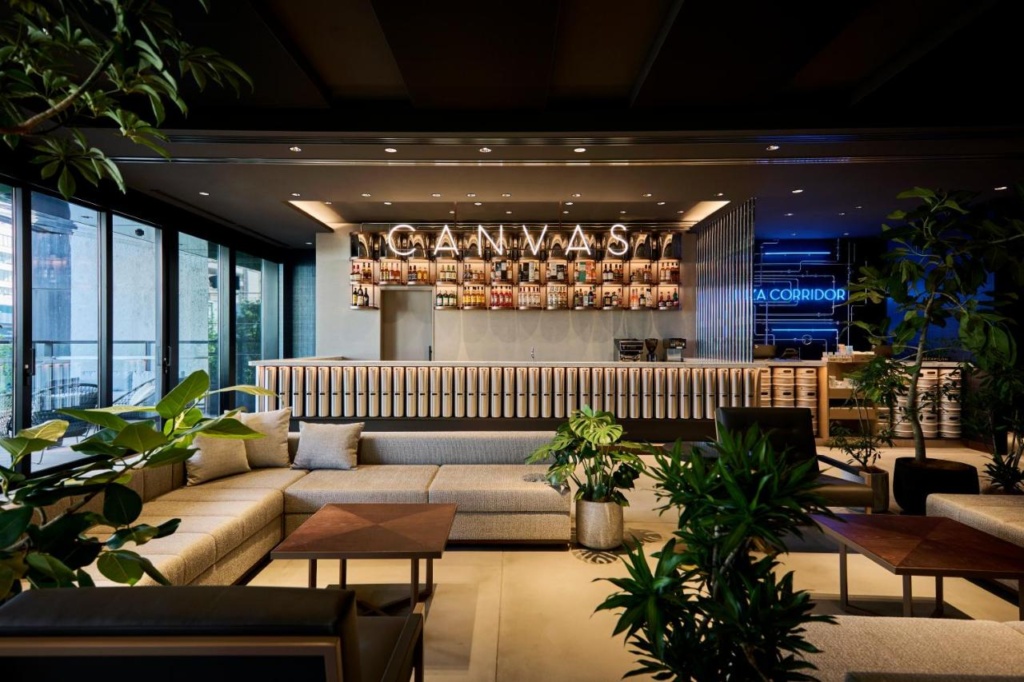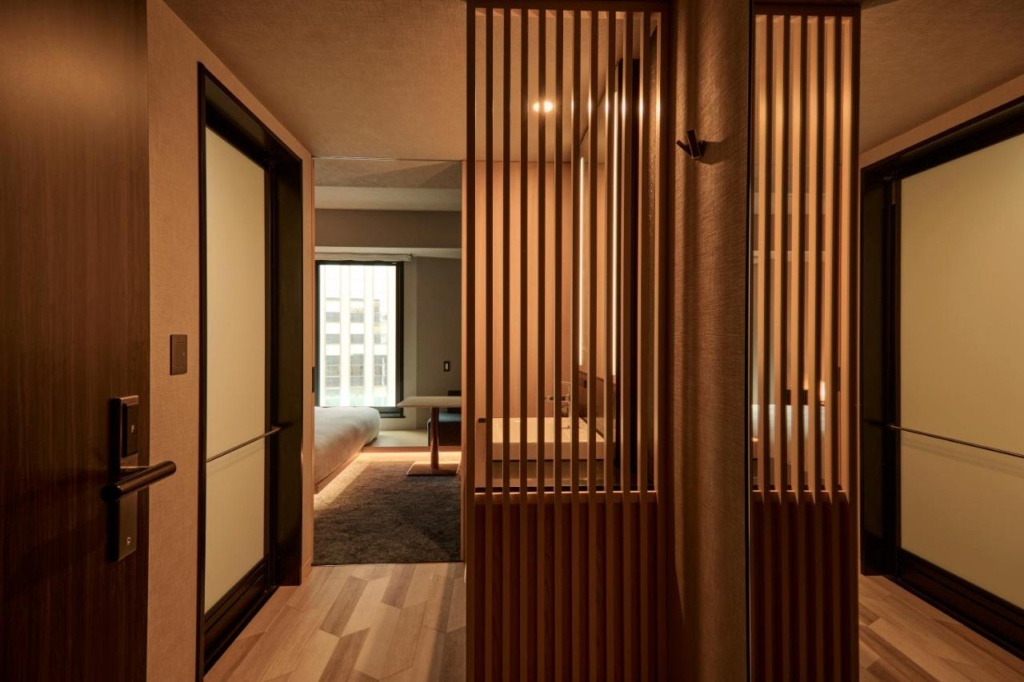 The Royal Park Canvas Ginza Corridor is very well located, just a few metres away from the Ginza shopping strips and several subway entrances.
The rooms are super clean, spacious room, with cool projector and bluetooth speakers. It has everything you need to make your stay in Ginza memorable!
>> BOOK HERE <<
---
MUJI HOTEL GINZA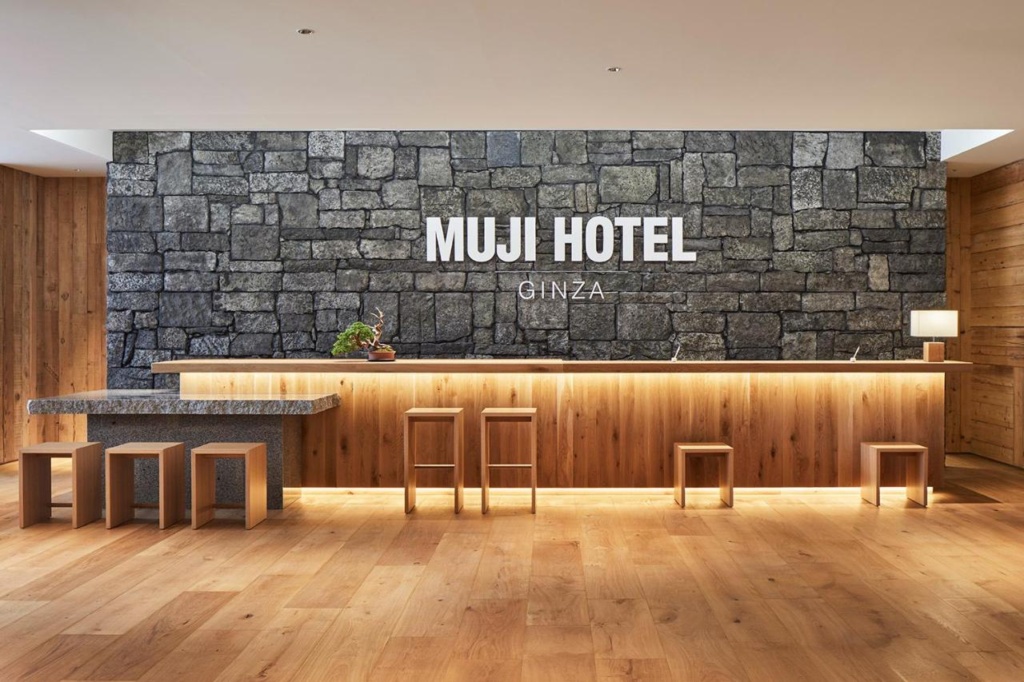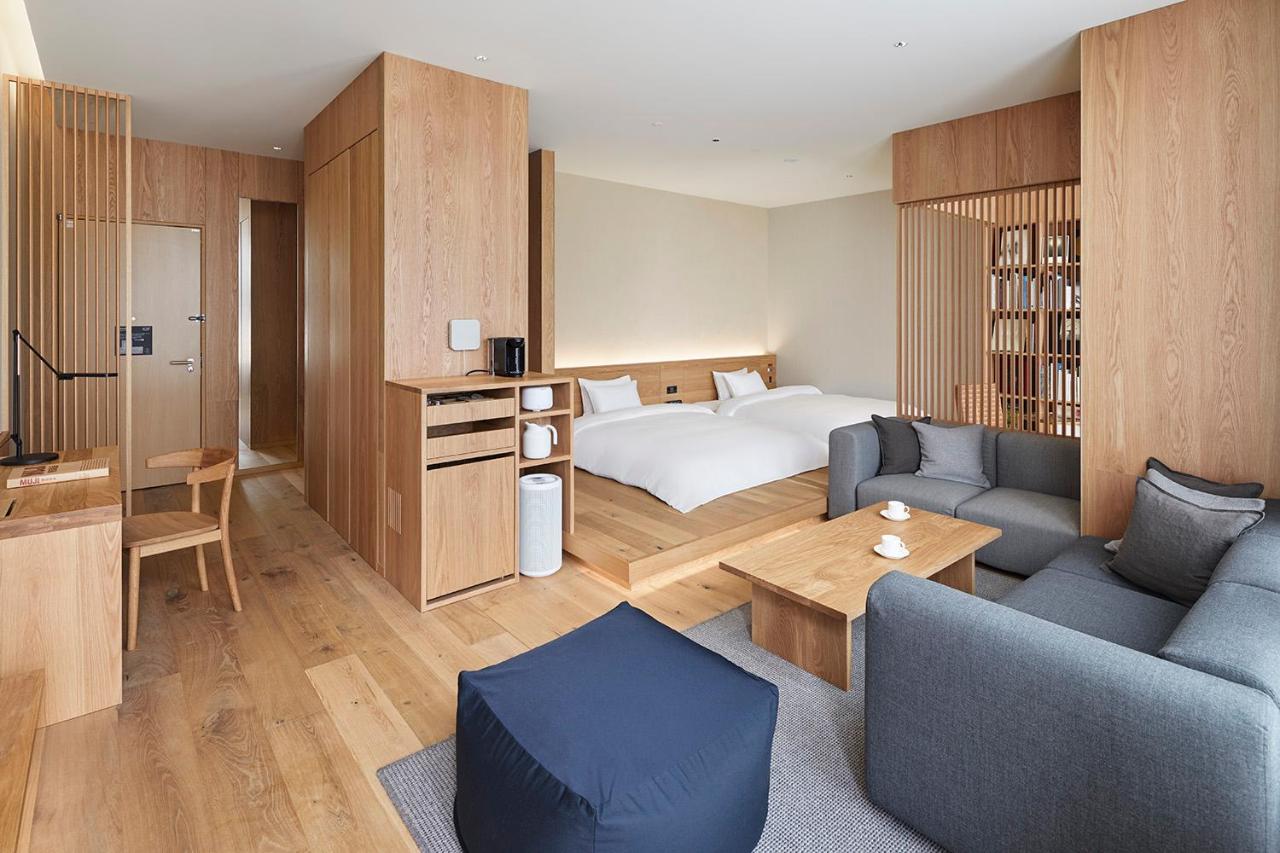 MUJI HOTEL??! WHAAAAT! Yes this is happening! If like us you are huuuuge fan of Muji shop, then you will love everything about this hotel!
We would even say that this one of our favorite hotels in Tokyo!
>> CHECK IT OUT HERE <<
---
HOTEL GRANDBACH TOKYO GINZA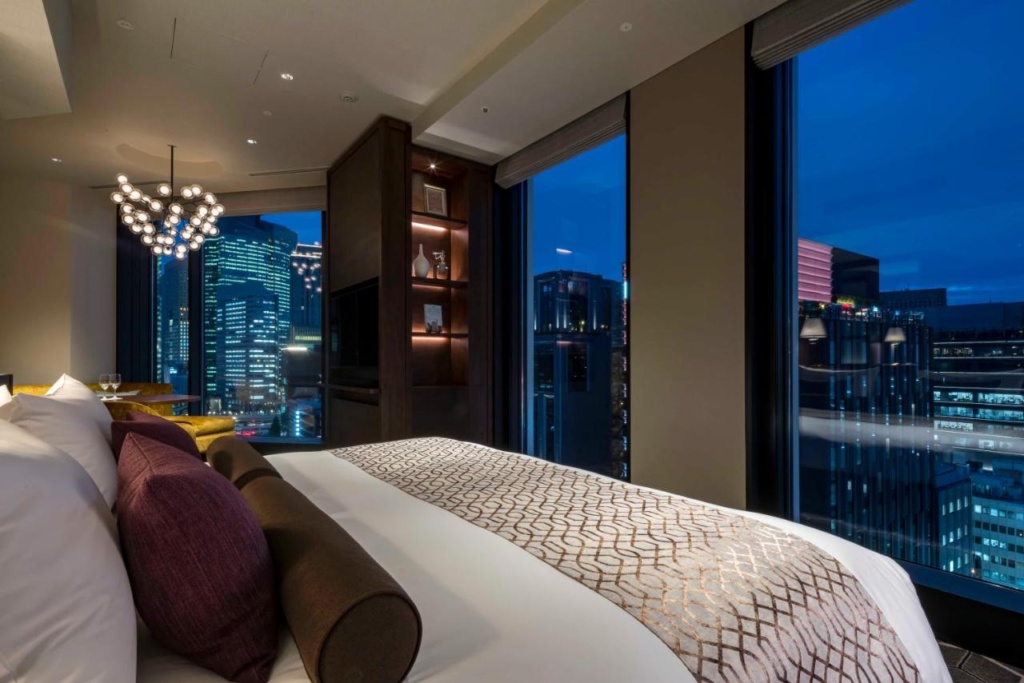 Spacious room, amazing view, luxurious feel, this hotel has one of the best value for money in the area!
Hotel GrandBach Tokyo Ginza is just a few minutes walk to the famous Tsukiji Market!
READ: GREAT IDEAS FOR A DATE IN TOKYO
---
TRENDIEST PLACES IN TOKYO RIGHT NOW
5. Shimokitazawa, the Hipster place of Tokyo
Shimokitazawa is a neighborhood in Setagaya Ward, southwest of Tokyo. Not far from Shinjuku.
Shimokitazawa is one of our favorite areas in Tokyo! It's young, dynamic, full of great cafes, lots of cool shops, music bars and generally it offers a really pleasant vibe!
For many Shimokitazawa is THE HIPSTER place of Tokyo, besides Koenji another great neighborhood which we invite you to discover here.
Tokyo if full of hidden gems and Shimokitazawa is one of them! Most people visiting Tokyo will focus on Harajuku, Shinjuku, Shibuya and so on. It's a pity as Tokyo hides many other cool places much less touristy.
Tokyo is often described as one of the fashion capital of the world. And for good reason! Go shop in Shimokitazawa, and you will understand why!
Overall Shimokitazawa is a great place to stay if you are young and want to experience a less touristy part of Tokyo.
READ: 10 AWESOME THINGS TO DO IN SHIMOKITAZAWA
WHERE TO STAY IN SHIMOKITAZAWA?
MUSTARD HOTEL
If you are unsure about where to stay in Tokyo, Shimokitazawa is an awesome place! You will be based in one of the trendiest neighbourhood of Tokyo and somewhat not as touristy as Shinjuku or Shibuya…
And when it comes to finding a hotel. We found an absolute gem! Mustard Hotel. The newest hotel in the area, modern, trendy, beautifully decorated and has a coffee shop on the ground floor. Search no longer, this hotel is the place to be!
>> BOOK HERE <<
---
6. Koenji, the most underground district of Tokyo!
To the west of Tokyo, in the district of Suganami, less than 10 minutes from the bubbling district of Shinjuku you will reach the district of Koenji.
Non-conformist district, huge underground culture, with a very dynamic urban life and a super chill atmosphere. Koenji is an essential place that will satisfy the hipster in you.
On a trip to Tokyo, you cannot escape, and rightly so, the frenzy of the Japanese metropolis and its emblematic districts. Koenji is one of the must-see in Tokyo and fun place to stay during your trip to Tokyo.
READ: 8 AWESOME THINGS TO DO IN KOENJI
WHERE TO STAY IN KOENJI?
ILLI NAKANO
illi Nakano is a little gem located in the heart of Nakano right next to Koenji. The hotel is situated in front of Nakano Broadway which offer a massive choice of restaurant and bars. If you are a group of people, we highly recommend this place!
>> CHECK IT OUT <<
---
MOST TRADITIONAL AREAS IN TOKYO
7. Asakusa, the traditional part of Japan
Despite all the technological breakthroughs, Tokyo remains faithful to its origins. The presence of many ancient temples bears witness to this.
In Asakusa, you'll find one of the most visited temples in Japan: Sensô-Ji. It is actually the largest and oldest temple in Tokyo.
During a visit to Asakusa, we also recommend to explore the outskirt of Sensô-Ji, full of traditional alleys with great shops and restaurants.
In addition you can admire the Tokyo Skytree, the tallest tower in the city!
Asakusa is one of our favorite places to stay in Tokyo! We love the ancient and traditional part of the city. And this is in Asakusa that you will find it!
READ: TOP THINGS TO SEE IN ASAKUSA
WHERE TO STAY IN ASAKUSA?
THE GATE HOTEL ASAKUSA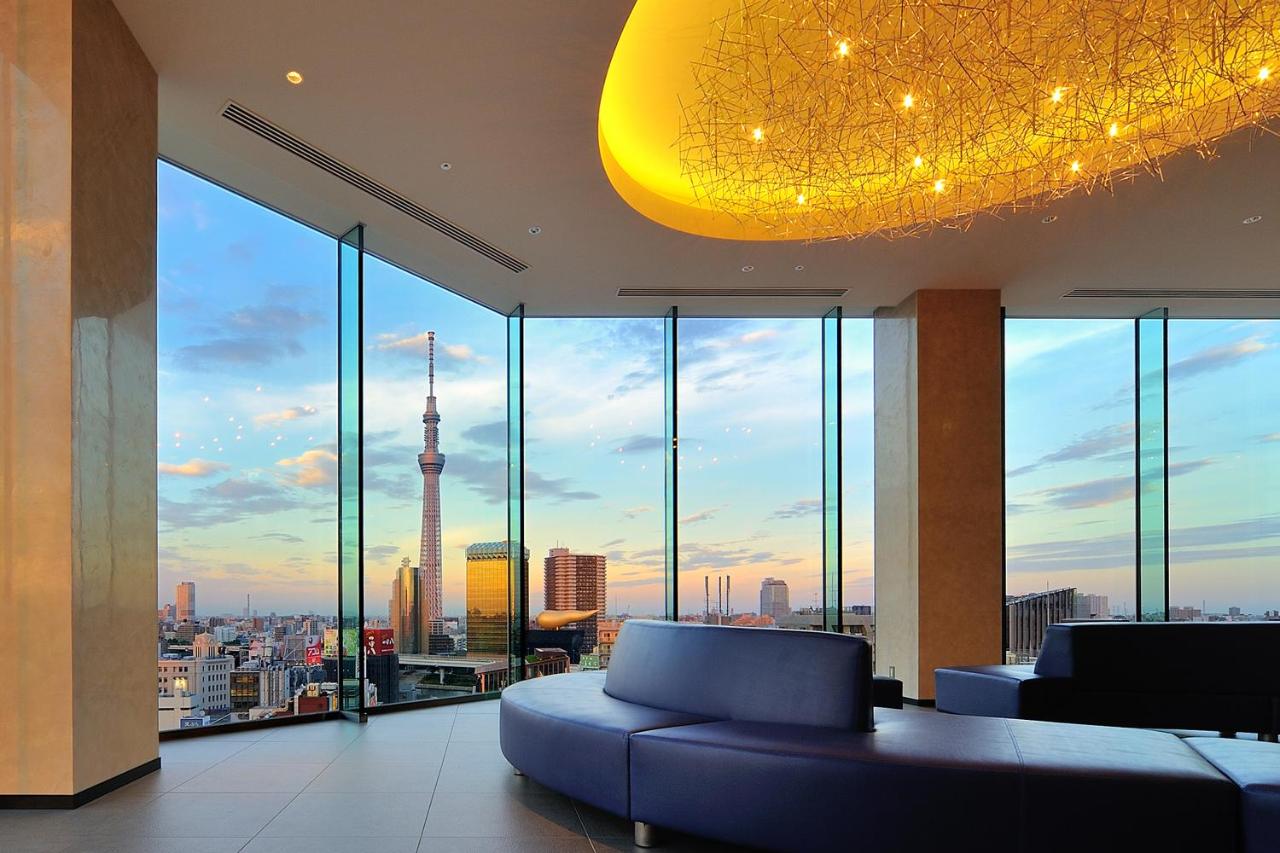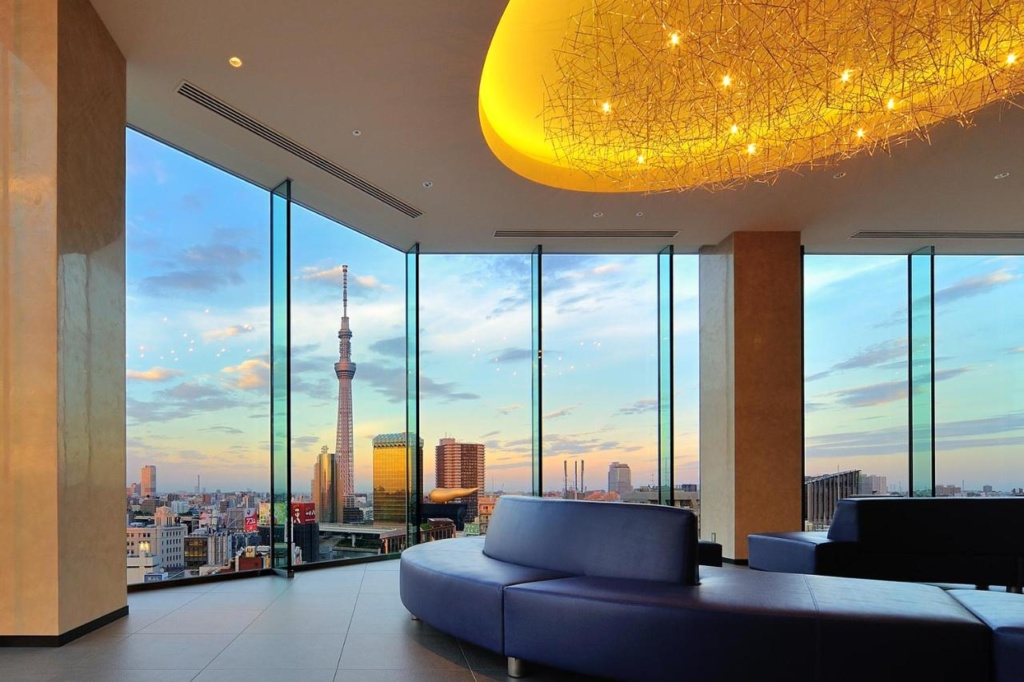 Here the photos speak for themselves! The Gate Hotel offers incredible views over the city! They even have an outdoor terrace directly facing Skytree Tokyo!
This place is incredible, rooms are spacious, breakfast outstanding and service is top notch!
One of our favorite places in Asakusa.
>> BOOK HERE <<
---
KAMINARIMON RYOKAN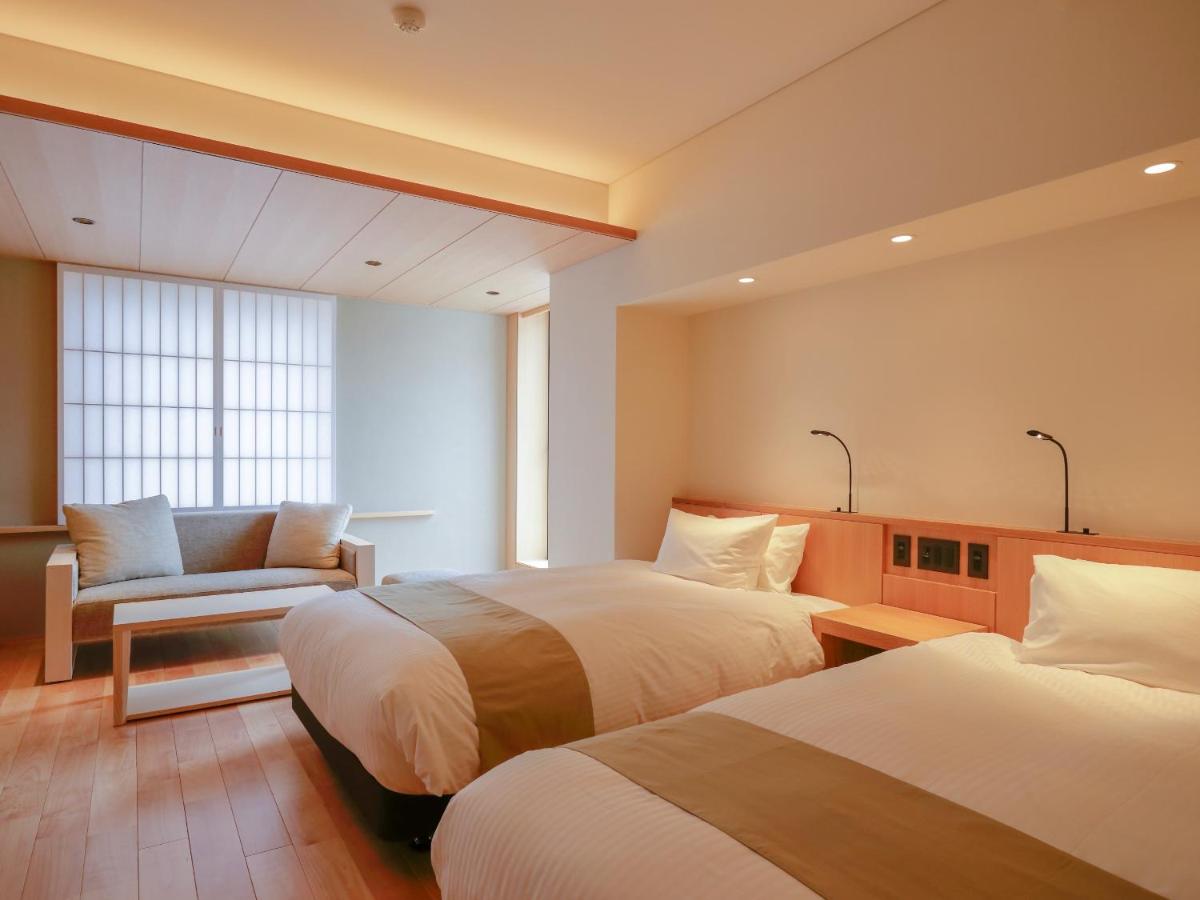 Have your heard of the term Ryokan before? These are Japanese traditional hotels. During a trip to Japan, it's a must to experience a Ryokan.
While it is more common to find Ryokan outside Tokyo, you can actually experience it in the heart of Asakusa at Kaminarimon Ryokan. This place represents perfectly the subtle Japanese Design. We love it!
>> CHECK IT OUT HERE <<
---
APA HOTEL ASAKUSA KAMINARIMON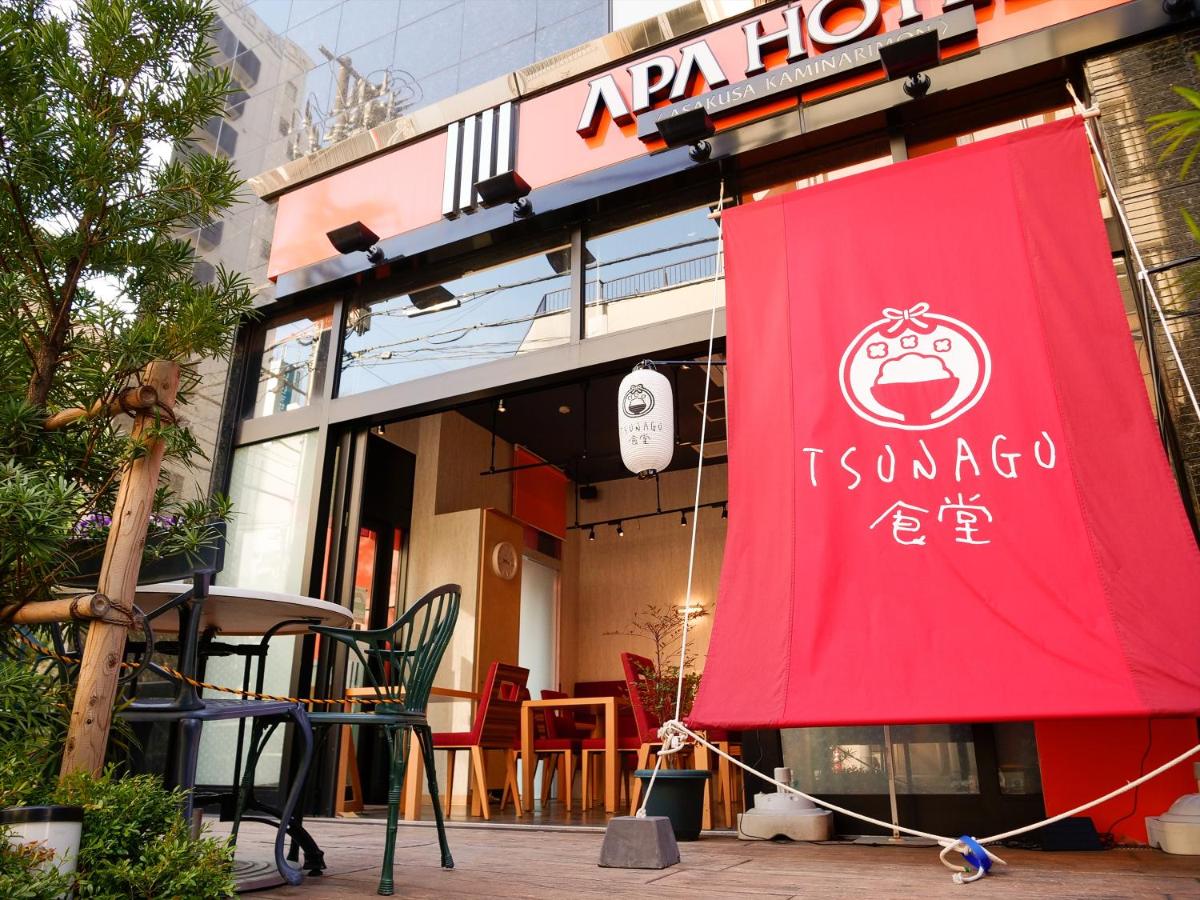 If you are a bit more on a budget, but still want to have a comfortable stay with a nice breakfast, then we recommend APA Hotel Asakusa Kaminarimon.
This comfortable hotel is perfectly located in the heart of Asakusa, near the main train station!
---
8. Monzen-Nakacho one of the most charming districts in Tokyo
We had no idea what to expect at Monzen Nakacho, but we completely fell in love with this beautiful and traditional area of Tokyo. In fact, Monzen Nakacho was the historic home of Sumo in Japan, before moving to Ryogoku further west.
But what we liked the most in Monzen Nakacho is its charming old buildings, beautiful temples, the many restaurants and its beautiful river crossing the neighborhood.
READ: 10 BEST THINGS TO SEE IN MONZEN-NAKACHO, A CHARMING NEIGHBORHOOD IN TOKYO
WHERE TO STAY IN ASAKUSA?
Tokyu Stay Monzen-Nakacho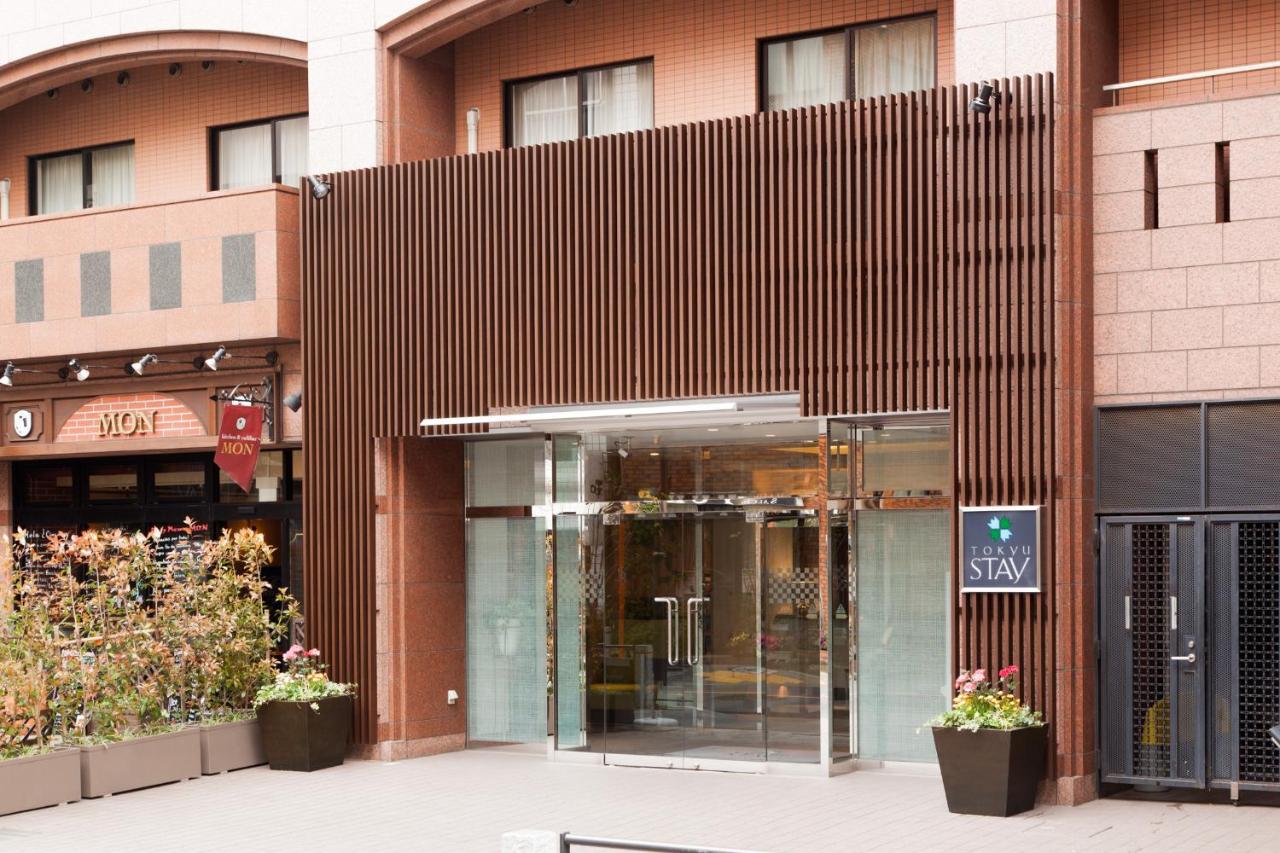 Simple but clean and well located in the district of Monzen Nakacho, we recommend a Tokyu Stay for during your trip to Tokyo. This hotel include breakfast in the room rate, which makes it one of the hotel with best value for money in the area!
---
Related posts
30 AWESOME THINGS TO DO IN TOKYO
BEST DISTRICTS TO VISIT IN TOKYO
10 BEST THINGS TO SEE IN MONZEN-NAKACHO IN TOKYO
CHECK OUT THE INCREDIBLE SHINJUKU DISTRICT!
INCREDIBLE THINGS TO SEE IN AKIHABARA
15 AWESOME THINGS TO SEE IN HARAJUKU
DISCOVER MEIJI SHRINE AND YOYOGI PARK IN TOKYO
BEST THINGS TO SEE IN KOENJI IN TOKYO
EXPLORE KAGURAZAKA, THE LITTLE PARIS OF TOKYO