WHAT TO DO IN NAMDAEMUN MARKET? IS NAMDAEMUN MARKET WORTH A VISIT? WHAT TO BUY IN NAMDAEMUN MARKET?
Namdaemun is Korea's largest and oldest market. It is a fantastic place to discover in Seoul.
A visit to Namdaemun is a must while in South Korea. It is considered as a National Treasure. Covering more than 66 hectares and with more than 10,000 stores and stalls, Namdaemun Market plays an important role in determining Seoul's consumer price.
Namdaemun is the largest market in Seoul!
Namdaemun Market handles more than 1,700 different types of goods, including everyday consumer goods such as clothing, kitchenware, stationeries, flowers, accessories, food, seafood, and agricultural products as well as household items. folk art, local products, and imported goods. It is said in Seoul. "There is nothing you cannot find in Namdaemun".
If you are visiting Seoul, Namdaemun is a great place to buy souvenirs. It is also a great place to eat delicious Korean traditional food.
In this post, we listed all you need to know about Namdaemun Market in Seoul.
---
Here are some first impressions of Namdaemun in Seoul:
---
About Namdaemun Market in Seoul
Namdaemun market dates back to 1414. However, in 1608 it started to become an important place in Korea thanks to King Seonjo.
He had a tribute office built there to monitor transactions and levy taxes in the form of rice, clothes, and money. The market was flourishing and transactions focused on grains, fish, fruit, and other consumer goods.
It was destroyed during the Korean War and several misfortunes struck the attempts at reconstruction. Finally, in 2007, reconstruction resumed and the market started again full activity.
It's a typical, very pleasant place; it's great to spend a few hours there, strolling through the small alleys and observing so many unusual things. Namdaemun is a place that contrasts with the city's modern skyscrapers.
---
---
How to get to Namdaemun market?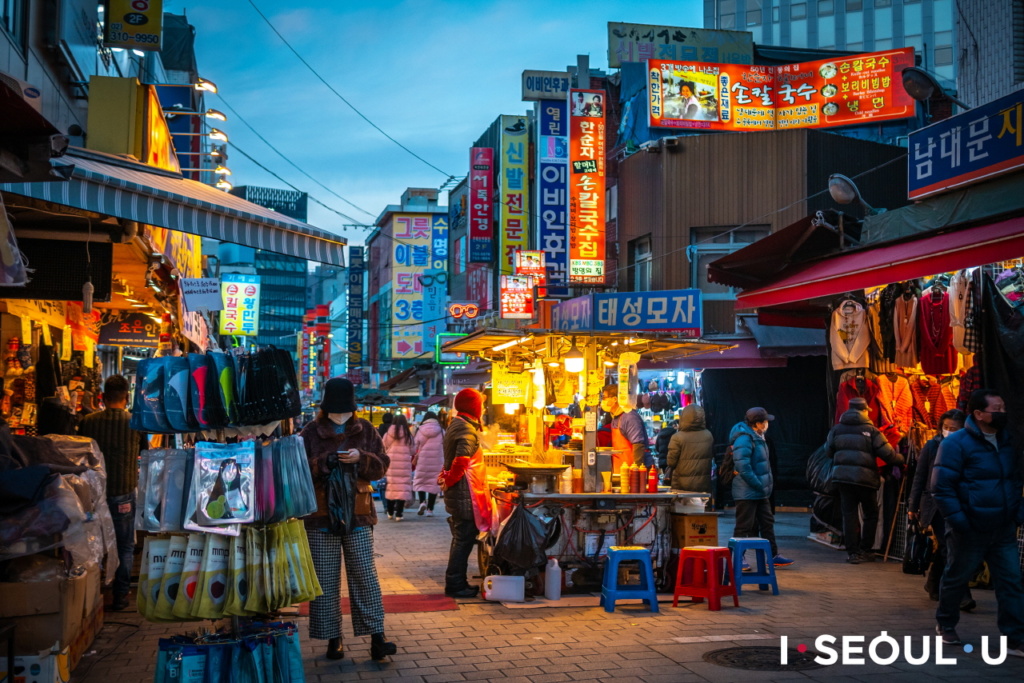 Address:
21, Namdaemunsijang 4-gil, Jung-gu, Seoul-si
By subway:
Take Line 4 and at Hoehyeon Station, this would be the easiest way to get to Namdaemun.
By bus:
There are many buses going to Namdaemun market depending on where you stay in Seoul. Simply enter the destination in the Naver Map or Kakao Map to get the fastest bus going there.
Opening Hours:
For wholesalers, the stores are open from 11 p.m. to 4 a.m., and for the general public, the retail stores are open from 8 a.m. to 7 p.m. Merchants from across the country come to the market at 3 a.m. to do their business.
For more information, check out the Namdaemun Market's official website (English) here.
---
What to do and see in Namdaemun?
1. Shopping
Namdaemun Market sells pretty much everything! For tourists, it is a great place to buy souvenirs or Korean products.
Most items there are around 10-20% cheaper than in other markets because in Namdaemun the shops often make their products by themselves. It is therefore easy to negotiate the price down. Although the price is lower, the quality remains excellent.
Over 3,000 to 4,000 foreigners visit Namdaemun market every day.
---
2. Try some Local food
If you visit Namdaemun market, it's a good idea to go there before lunch. There are so many local restaurants, food stalls, and street food at every corner of the market. And the food there is usually very cheap and super delicious!
You'll want to enjoy foods like gimbap, which is seaweed filled with rice. Other market stalls include fried dumplings, Korean tempura, rice cakes, rice dumplings, pan-fried pancakes, cracker bread, red bean paste toast, and steamed buns.
---
3. Visit Namdaemun (남대문) Gate also called Sungnyemun (숭례문) Gate
In fact "mun" means door or gate in Korean. Seoul City Wall has 8 gates. This is the South Gate, Namdaemun in Korean, but Sungnyemun is its real name, which means "Gate of High Ceremonies".
In short, this gate was built in 1398 and was the main gate of Seoul. It has been damaged, renovated, destroyed, and rebuilt several times, especially in 2008, when it was almost completely destroyed following a fire attack, by a 69-year-old arsonist who had already attacked Changyeonggung Palace. Its reconstruction took 3 years and cost more than 14 million euros.
Namdaemun Gate is really nice. It stands out in the middle of the city surrounded by roads and modern buildings. It is a great contrast between tradition and modernity.
---
Where to stay near Namdaemun market?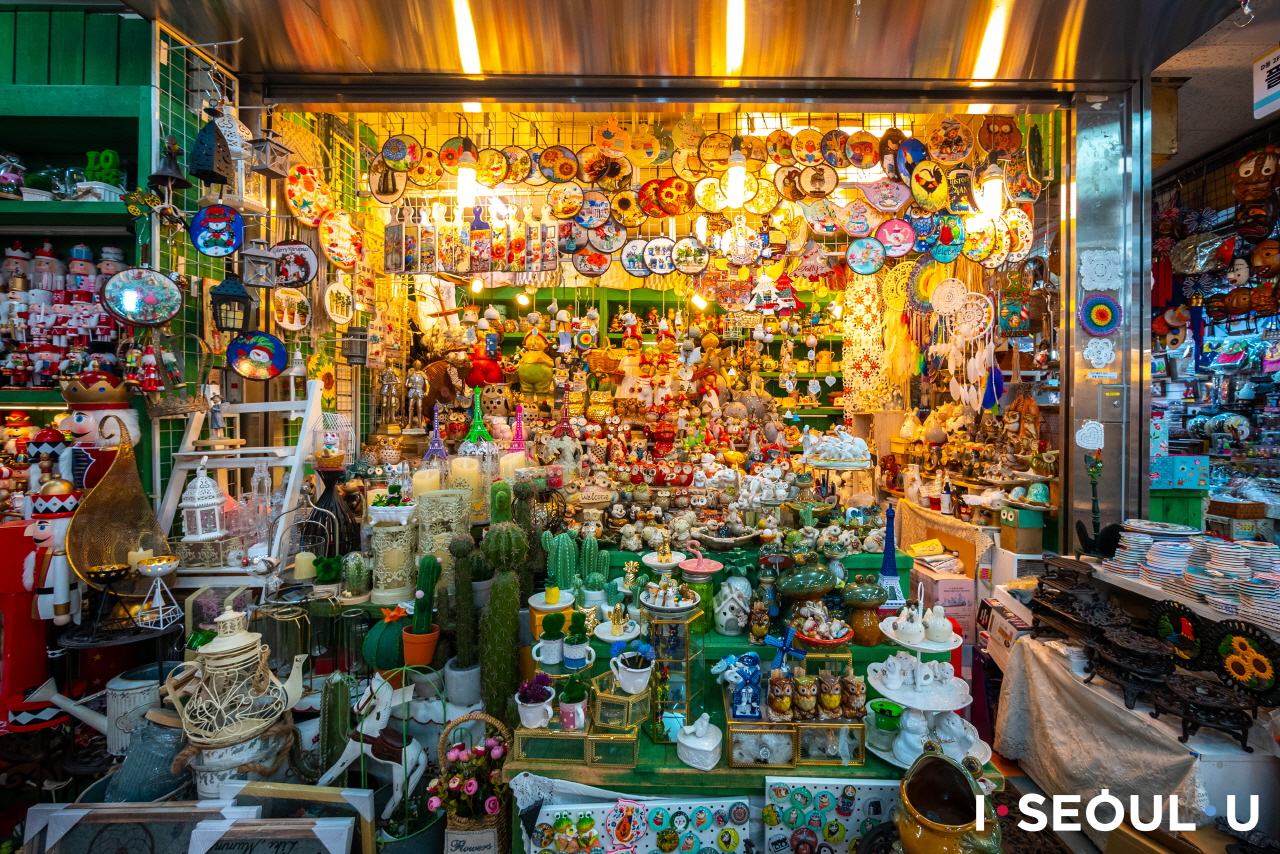 Namdaemun is centrally located in Seoul. Hence, staying near the market is not a bad idea.
We especially like Courtyard by Marriot Seoul Namdaemun, which is a very nice hotel. From the hotel you can easily acces Myeongdong one of the main shopping districts in Seoul, you are close to Seoul Station in case you want to travel outside Seoul with the high speed train, and also near Insadong the more traditional area of Seoul. For a stay at Courtyard by Marriot you can book directly here.
---
Other things to do near Namdaemun Market?
1. Insadong
Insadong is one of our favorite neighborhoods in Seoul,. If you travel to South Korea, visiting Insadong is a must.
It is located just a few bus stops or subway stations from Namdaemun.
Insadong is an important place where old traditional and precious objects are exposed. The district is composed of a main street, Insadong-gil, which connects many alleys with Hanok (traditional Korean houses), where many galleries, restaurants, cafes, and traditional tea rooms are located.
>> READ: FULL GUIDE ABOUT INSADONG IN SEOUL
---
2. Ikseon-Dong
Ikseon-Dong is a district slightly east of Insadong. It's a neighborhood with the cutest little alleys with many Hanoks, trendy boutiques, amazing cafes, and great restaurants.
Some call Ikseon-Dong the hipster place of Seoul. It is certainly one of the trendiest and most up-and-coming neighborhoods in Seoul. We simply love it!
>> READ: IKSEON-DONG, THE CUTEST DISTRICT IN SEOUL
---
3. Namsangol Hanok Village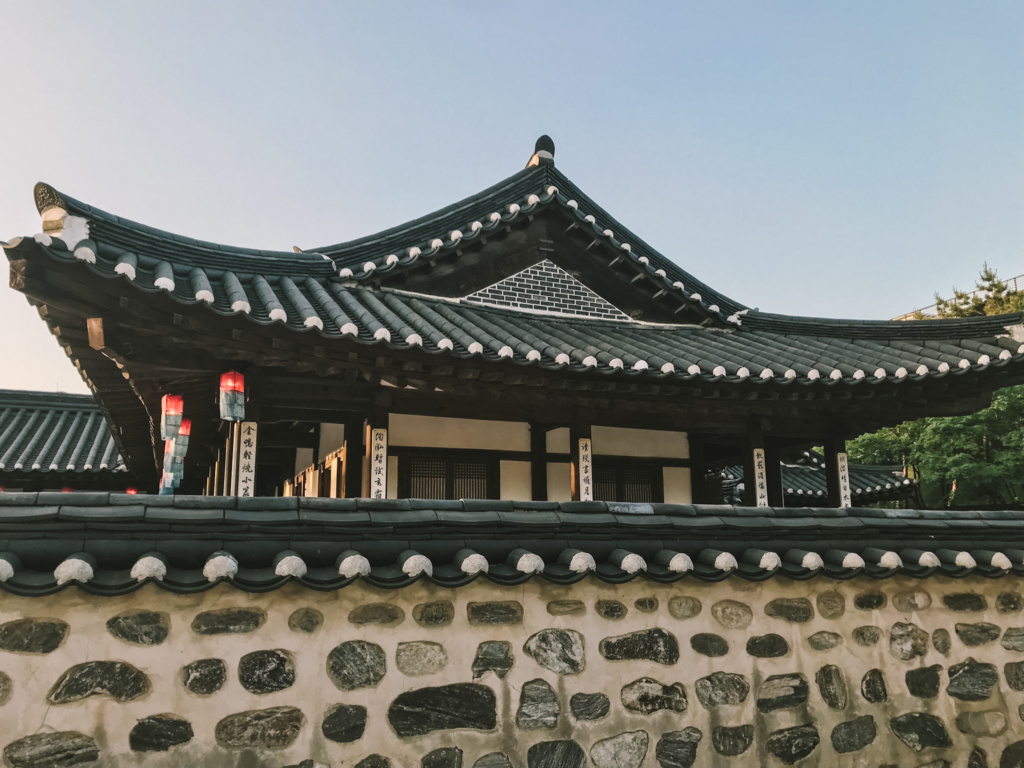 Namsangol Hanok village is located in the north side of Namsan in Seoul. It is the perfect place to discover more about the history of the Joseon period. Namsangol is famous for its preservation of Hanoks. These are traditional Korean houses.
Five of these Hanoks in Namsangol were located in separate villages and then later brought back together to form the Namsangol in 1998. The objective was to develop the Namsangol Hanok village as a cultural garden in the middle of Seoul. It shows the lifestyles of Koreans in ancient times from farmers to kings.
>> READ: ALL YOU NEED TO KNOW ABOUT NAMSANGOL IN SEOUL
---
In conclusion – Is Namdaemun Market worth a visit?
Although we never bought anything in Namdaemun Market, we always had fun walking through the alleys and looking at the different stores.
When we crave simple and delicious Korean food, Namdaemun is definitely the go-to place as there are so many options.
We definitely recommend a visit to Namdaemun market if you are in Seoul. You will enjoy it.
We lived in Seoul for 3 years and loved exploring all these beautiful places in Korea. We wrote many posts about Korea, you can find them all here.
HAPPY TRAVELING!
Photo credit: © Seoul Metropolitan Government/Penta Press
---
Read Also