WHAT TO SEE IN MUUIDO? HOW TO GET TO MUUIDO FROM SEOUL? IT IS WORTH SPENDING A NIGHT TO MUUIDO?
If you are looking for a beachside escape near Seoul, search no longer, Muuido is the perfect island gateway.
Muuido is located on the west coast near Incheon Airport. The island is well known for day trip from Seoul or weekend gateway to enjoy the various beaches, seafood, and many other activities on the island.
We didn't know what to expect before our trip to Muuido. We were actually pleasantly surprised! First of all if felt so food to escape the city for a weekend. And secondly it Muuido has such a great beach vibe! Overall we had an awesome time on in Muuido!
How to get to Muuido from Seoul?
To get there by public transportation, head to Incheon Airport by bus or train and then catch the bus 222 or 111. From Yeongjongdo catch the ferry for a short 5min ride (KRW 3,000 round trip) or catch the small shuttle bus 6-1 which crosses the newly built bridge since 2019.
If you have car, you can drive directly to Muuido, there are parkings on the island near the main attractions.
Here is the list of the best things to do on Muuido:
---
1. Hanagae Beach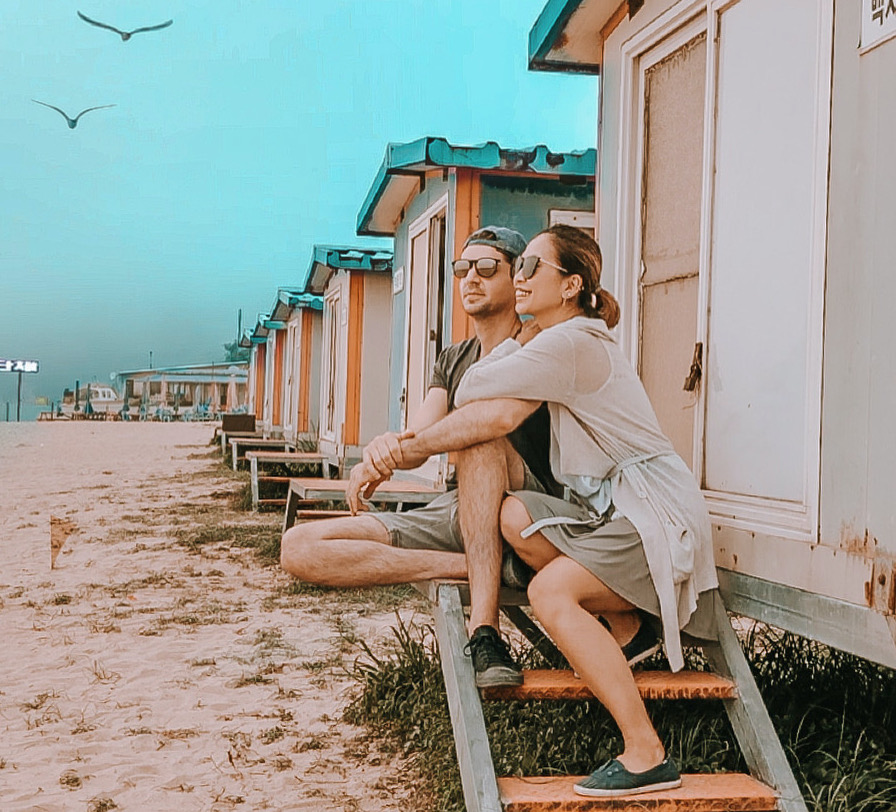 Hanagae Beach is the main beach on the island. It's also there that you can enjoy plenty of activities, seafood restaurants, and cute beach huts if you want to stay overnight. See our evening picture above.
Hanagae Beach is very pleasant with golden sand and great place to take a swim during high tide. At low tide, you can enjoy long walks into the sea or collect seashells for your lunch or dinner. A popular activity amongst Korean
If you like to get some thrills, then enjoy a Zipline ride, right on top of the Beach. It's definitely a lot of fun.
If you are still up for some other activities, you can also enjoy KTV ride or even horse riding on the beach. It's all fun.
Hanagae Beach is in the list of the top 25 beaches in Korea (full list here).
---
2. Silmi Beach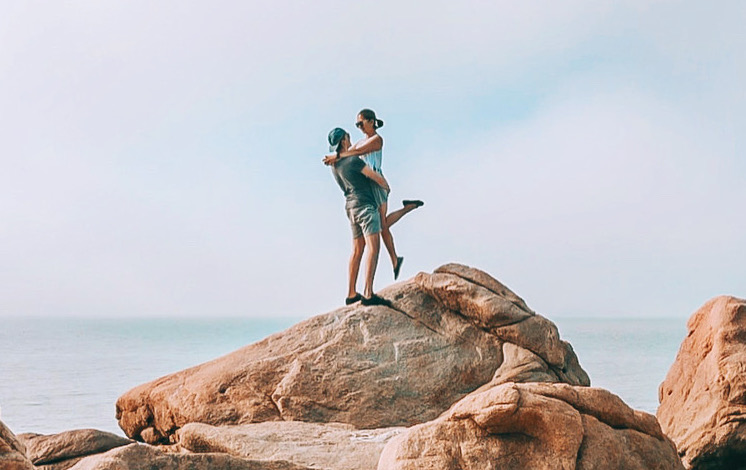 Silmi Beach is the second biggest beach on the Island. It was actually our favorite one on Muuido. Silmi is mostly known for its camping site under the pine trees. It is also less crowded than Hanagae.
On Silmi Beach, there isn't too many activities like in Hanagae. The best thing to do, is relax on the beach or play some beach games with your friends. After all, that's why we wanted to escape the city for a day.
To get to Silmi Beach from Hanagae, simply catch the shuttle 1.
---
3. Walk to Silmido Island at low tide
From Silmi Beach you can actually walk to another island called Silmido. You can only cross during low tide. No worries, the beach guards will tell you when to come back in case you are worried to get stuck on Silmido Island.
There isn't much to do on Silmido Island, just walk around, enjoy the view, and take pictures of the nice rocks on the beach. Overall, it is very relaxing. We had a very good time.
What made Muuido famous, is actually a movie released in 2003 called Silmido. The film is based on a true story about secret agents trained on the Island to assassinate the North Korean President.
---
4. Walk around the island
From Hanagae Beach, you can walk on a seaside walking bridge above the water. It's really beautiful. The view is stunning especially at sunset.
When you reach Hanagae Beach turn left and you will see the bridge.
---
5. Hike one the peak for a great vista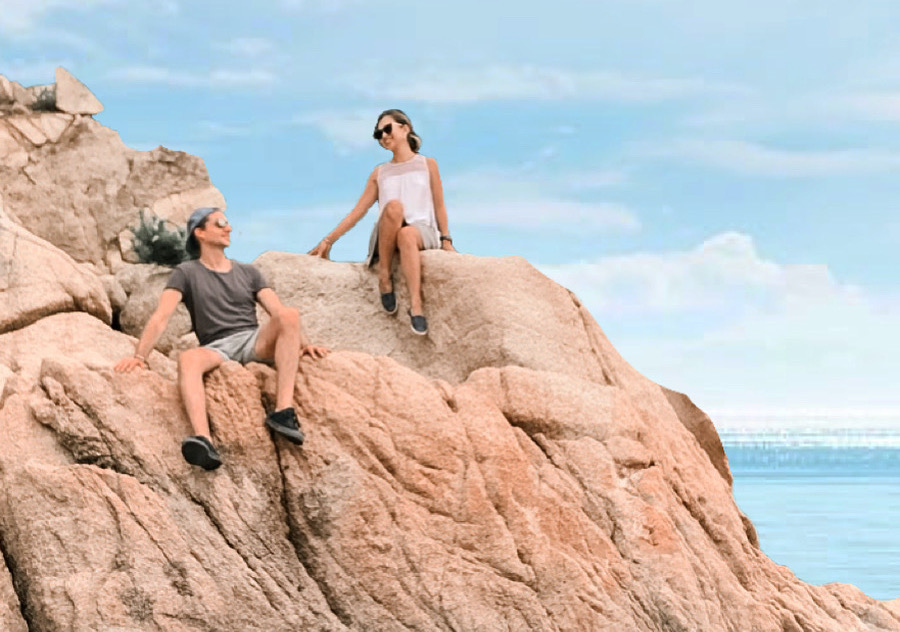 There are 2 peaks on Muuido: Mt. Horyonggoksan more appropriate for beginners; and Guksabong Peak perfect for more conditioned hikers. Each hiking course is provided with signs so there is no problem to worry about getting lost.
---
6. Eat some fresh seafood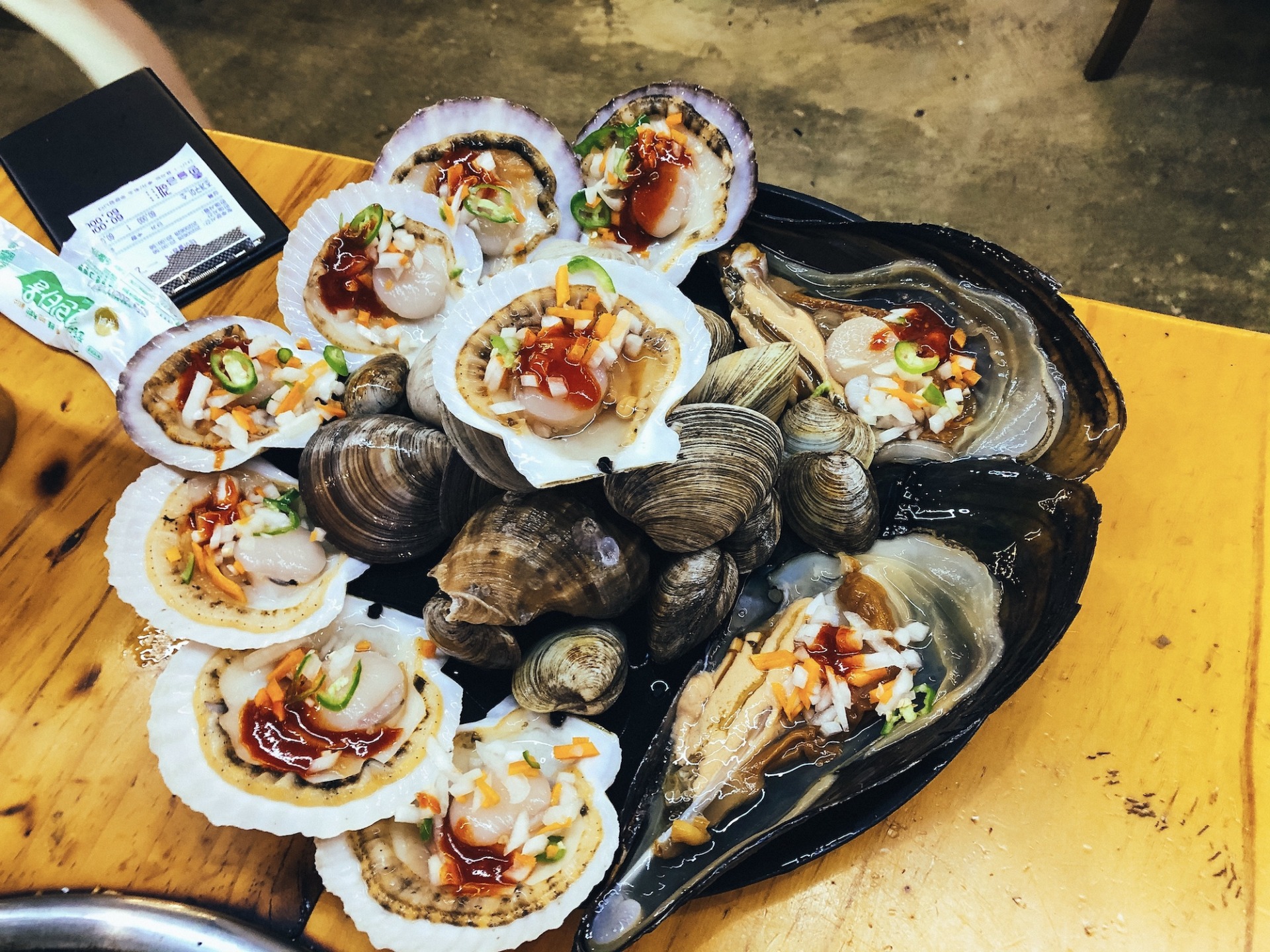 There are few options for great seafood. Both Hanagae and Silmi have seafood restaurants right at the beach. You can also get a Korean BBQ with meat instead.
If you want to explore the more local side of the island, head to Keunmuri wharf near the ferry. There are a few local restaurants there for a more unique experience.
---
8. Explore So-Muuido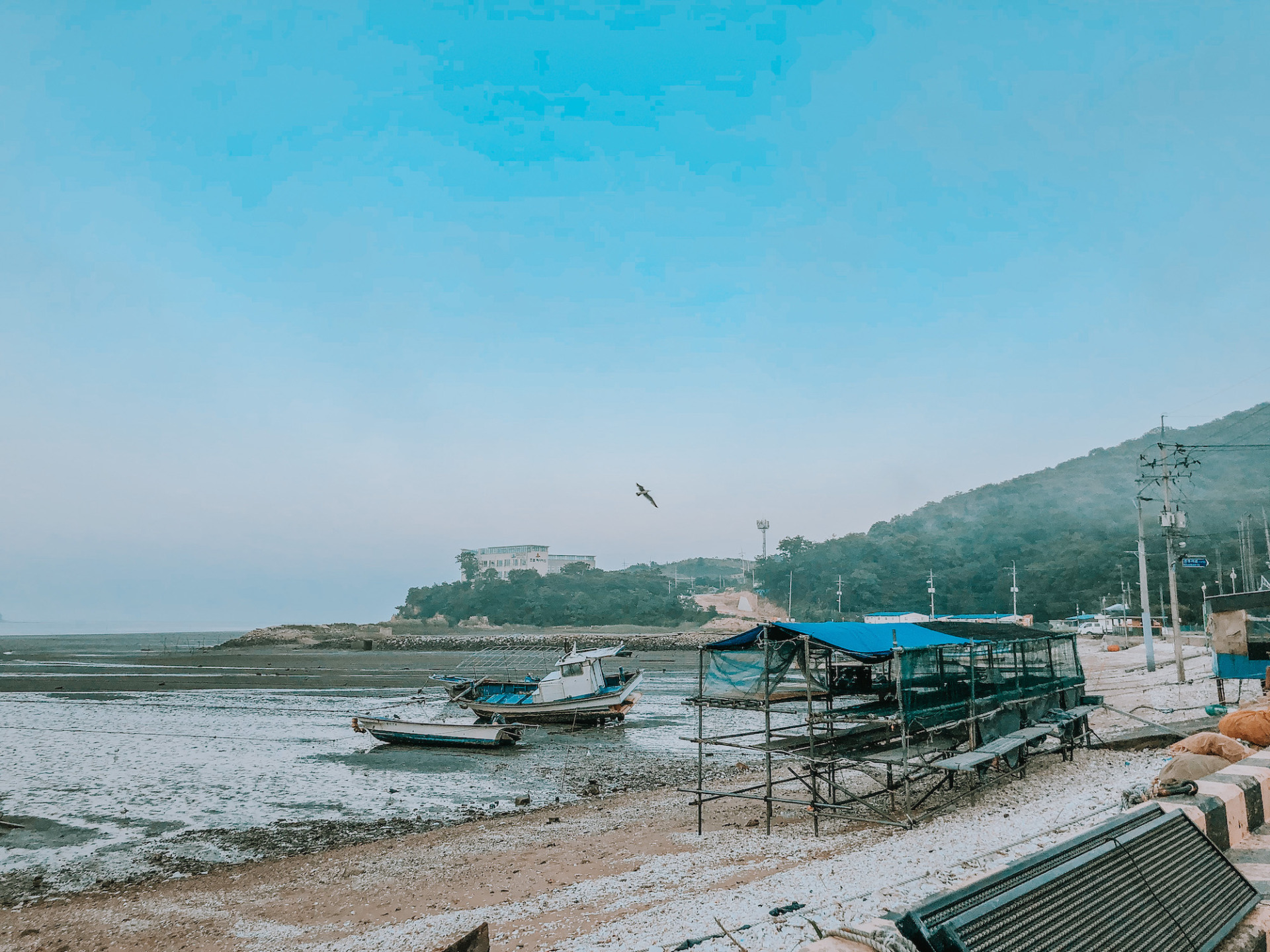 The tiny island of So-Muuido is connected to Muuido by a walking bridge. To get there, head to the southeastern tip of Muuido. So-Muuido is a charming fishing village, car-free, with a clifftop walk that offers beautiful panorama.
---
Where to Sleep on Muuido?
Both Hanagae and Silmi Beach offer camping side and basic accommodations. The most popular one is the beach huts right on the beach at Hanagae. Rooms are very basic and can accommodate 2 to 4 person. However, you will be spending the night directly on the beach, with the soothing sounds of the crashing waves sending you to sleep. What a unique experience only 1h from Seoul.
The beach huts can't be booked in advance, it's first come first serve and has to be paid by cash for KRW 30,000 per night.
---
Conclusion
Muuido is a lovely gateway from Seoul. We were pleasantly surprised by the beauty of the island. We did plenty of fun activities and finished our day with a great seafood barbecue.
Keen for some adventures? check out the best adventures near Seoul here. If you are looking for some day trips, check out this post here: we listed awesome trips from Seoul. If you want to see other islands near Seoul, we recommend a trip to Ganghwado.
Also if you want to check out awesome beaches in Korea, check out our list of top 25 beaches here.
We also recommend to check out the nearby islands of Sindo, Sido and Modo, which are also beautiful and very peaceful. We enjoyed the visits of these 3 islands a lot. More info here about Sindo, Sido and Modo.
---
Related Posts
SOUTH KOREA: best things to do in South Korea: here
WOLMIDO: a great day trip from Seoul: here
GANGHWADO: a great island near Seoul: here
SINDO, SIDO AND MODO, 3 other great islands near Seoul: here
TAEAN: amazing national park on the west coast of Korea: here
SEOUL: Full guide for the best things to do in the city: here
JEJU: All you need to know before you go to Jeju: here
ADVENTURES: top adventures within 1h from Seoul: here
EAST COAST: best things to do near Gangneung: here
BOSEONG: best green tea planation in Korea: her