Feeling bored in Seoul? Not sure sure what to do this weekend? We've listed some great ideas of fun things to do in Seoul. There are many activities which will keep you entertained for the next few weekends to come.
Seoul is a fantastic city. When going there for the first time it can be overwhelming as there are many things to visit. For those who live in Seoul and are done visiting the main sights, check out the below ideas to keep you occupied also during rainy days.
---
1. Escape Game in Hongdae
You've never tried an Escape Room? Well, Seoul if full of it, so it's the perfect place to try and have fun with your friends.
An Escape Room is an immersive game in which a group of players is trapped in a universe decorated according to a specific theme. Players aim to get out of this universe in less than 60 minutes. To get there, you will have to solve many enigma, open doors and padlocks, trigger mechanisms through manipulation, or find clues. You will have to rely on many skills such as search, communication and collaboration.
It's a lot of fun and great way to fill your weekend if you live in Seoul.
We recommend BREAKOUT in Hongdae, as their rooms are also in English. So you don't have to worry about solving an enigma in Korean 🙂 They also have an AR edition. You can book online here.
---
2. VR Zone in I-Park
Over the years, VR technology has become more and more popular. Now in I-Park you can experience a full space dedicated to VR games. Play alone or with your friends, you will have many options of games.
It is a fun way to spend an afternoon during your weekend in Seoul (especially in a rainy day).
Check out their website here for more info.
---
3. Relax at a Korean Sauna "jjimjilbang"
These famous Korean saunas can be found on almost every street corner. They are usually very cheap (KRW 5,000 to KRW 10,000 per day). These saunas called jjimjilbang, are open 24/7 every day. At night people are even sleeping there.
What you should know is that in addition to saunas and hammams, many services are also offered within the Jjimjilbang: oxygen cellar, cold room, caldarium and other rooms with different themes such as lounges for sleeping, TV room, gym, computer room and video games, etc.
The two most famous Jjimjilbang in Seoul are the Dragon Hill Spa and Siloam. We also recommend Aquafield in Starfiled Hannam-Dong, for a more modern setup. Check out their website here.
---
4. Dynamic Maze in Insadong
Dynamic Maze is another fun activity during the weekends in Seoul. It is an indoor Maze and adventure experience. You will have to solve puzzles, enigma, surmount obstacles, and survives multiples attack. There is only 1 way out, and you need to escape.
It's usually great fun with kids, but also a great activity for couple.
You can check our their website here. To book at a cheaper price, you can do so here.
---
5. Play Baseball at a Batting Cage in Sinchon
Never tried baseball, or simply want to hit some balls and release some stress, head to Sinchon Batting Cage for a good time.
The place is not fancy at all, very simple, a bit old, but cheap: KRW 1,000 per round.
Name: 홍대야구연습장
Opening time: 9:30 – 23:30
Address: Seoul Mapo-Gu, Seogyo-dong, 360-16
Website: here
---
6. Play Bowling with your friends
Nothing better than playing bowling with your friends on a rainy day. Check out the place called BOWLING LOUNGE THE FRAME in Jongno-gu Seoul. The facilities are new and well maintained. The price is also affordable and they can speak English. Website here.
Another fun place, a bit more like a bar and more trendy is Smashing Ball. There are several branches, in Gangnam, Hongik Univ. Itaewon and Jongno-gu. Check their website, here.
---
7. Practice your swing at an indoor golf driving range
Indoor driving range, called Screen Golf are becoming increasingly popular in Seoul. You can book a room for yourself or with your friend, share some drinks and eventually play golf.
There are many screen rooms in Seoul, Golfzon Park being one of the most popular branch. Check out their website here.
---
8. Go bicycle along the Han River
One activity many Koreans do from Spring to Autumn is to rent a bicycle to ride along the Han River. There are a lots of places where it is possible to rent a bike for several hours for really cheap (Seoul Forest, Nanji Park, Yeouido).In the case of Yeouido (여의도) which is a small island in the middle of Seoul, the course is said to be the most beautiful and enjoyable in Seoul. Have fun!
---
9. Hike the Bukhansan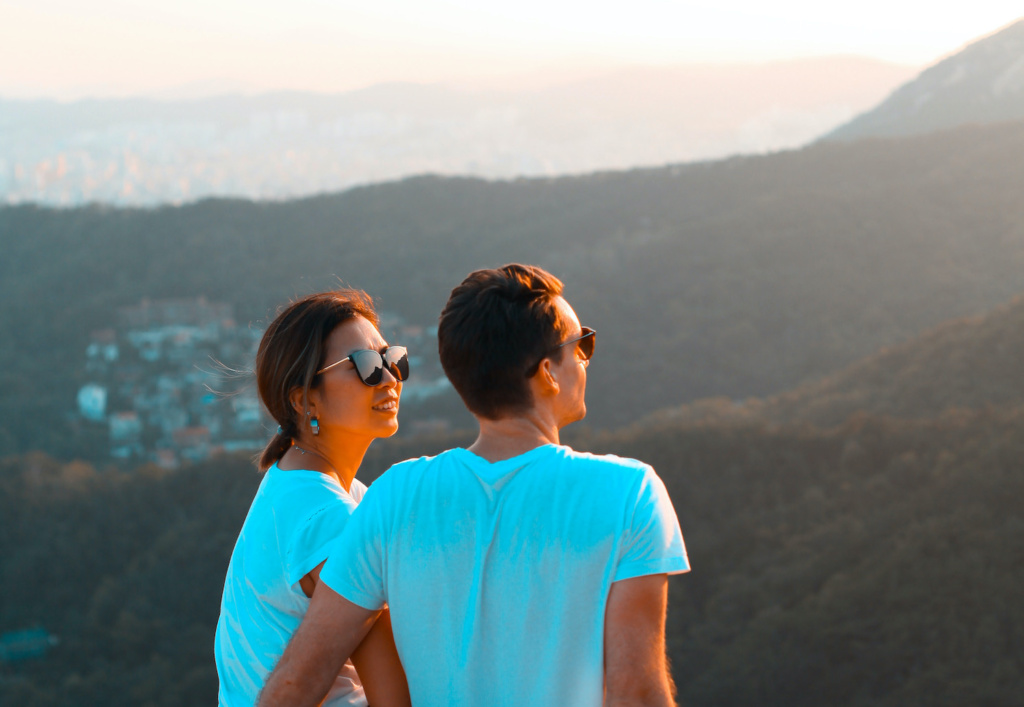 Buhkansan is a very popular mountain among Koreans and tourists for trekking in Seoul. It is the ideal place to relax in nature. Between the Buddhist temples, the Bukhansanseong fortress and the diversity of the landscapes, there are many things to see in this mountain.
Baegundae is the highest peak in Bukhansan National Park. It is 836 meters high. It is the perfect place to have a great view. Also, if you are not too used to hiking, this is a trail that is quite accessible.
Check out our full post here.
---
10. Explore the nearby island of Muuido
If you are looking for a beachside escape near Seoul, search no longer, Muuido is the perfect island gateway. Muuido is located on the west coast near Incheon Airport. The island is well known for day trip from Seoul or weekend gateway to enjoy the various beaches, seafood, and many other activities on the island.
We loved our trip to Muuido, and wrote a full post here.
---
11. Go Kart in Jamsil-dong near Gangnam
Although the track is not very big, it's always good fun to race with your friends on go karts. In Seoul, head to Jamsil-dong, near Gangnam right by the Han River to find the Go Kart Place.
Location: here
Website: here
---
12. Bounce all day long at Vaunce Trampoline Park
The first gigantic trampoline parked open in Seoul, in Samseong Center, called Vaunce. Kids and Adult can join this fun activity altogether.
Book here for discount. Here is the address.
---
13. Try out your luck at Seven Luck Casino
Located near the Hilton in Jongno-gu and in Gangnam, Seven Luck Casino offers pretty much every games: roulette, black jacks, poker, baccarat etc. The entrance is free for foreigners. Check their website here for more info.
---
14. Take a cruise on the Han River at night
On a cruise at night, you will discover Seoul like you've never seen this fantastic city before. Besides, there will be live guitar performance to relax and enjoy the city in a complete different way. You will see the most scenic attractions of Seoul from the Han River.
Expect to pay less than KRW 15,000 per person. You can book here for cheaper price.
---
15. Have fun at Lotte World Theme Park
Located right in the middle of the city, Lotte World theme park is such a fun way to spend a day in Seoul. The park comprises of outdoor and indoor attractions. You can also explore the underwater world at the Lotte World Aquarium on the same day. With so much to do, better plan your itinerary and get off to an early start!
For the best price, you can purchase your ticket in advance here.
---
16. COEX Aquarium
COEX Aquarium is the largest aquarium in Seoul covering more than 40,000 sea creatures. What we liked at COEX Aquarium is the amount and variety of sharks. You can also enjoy special performance such as Penguin Feeding.
COEX Aquarium is located in Gangnam. You can buy your ticket here.
BOOKING: here
---
17. Sindo, Sido and Modo Island
Sindo (신도), Sido (시도) and Modo (모도) islands are the perfect gateway from the busy city life of Seoul. Located off the coast of Incheon, these 3 islands are easily accessible by ferry. All 3 islands are connected by a bridge which makes it easy to visit them all within a day.
Expect sandy beaches, relaxing coastal road, mountains and delicious seafood on these 3 islands. Make sure to explore Sugi Beach and Baemikkumi Sculpture Park, the highlights of the 3 islands.
The biggest island is Sindo: 16.1 km long, 6.92 km² of land located 14 km northwest of Incheon.
To find out more about Sindo, Sido and Modo islands, check out our full post here.
---
18. Ganghwado island, one of the most unique island in Korea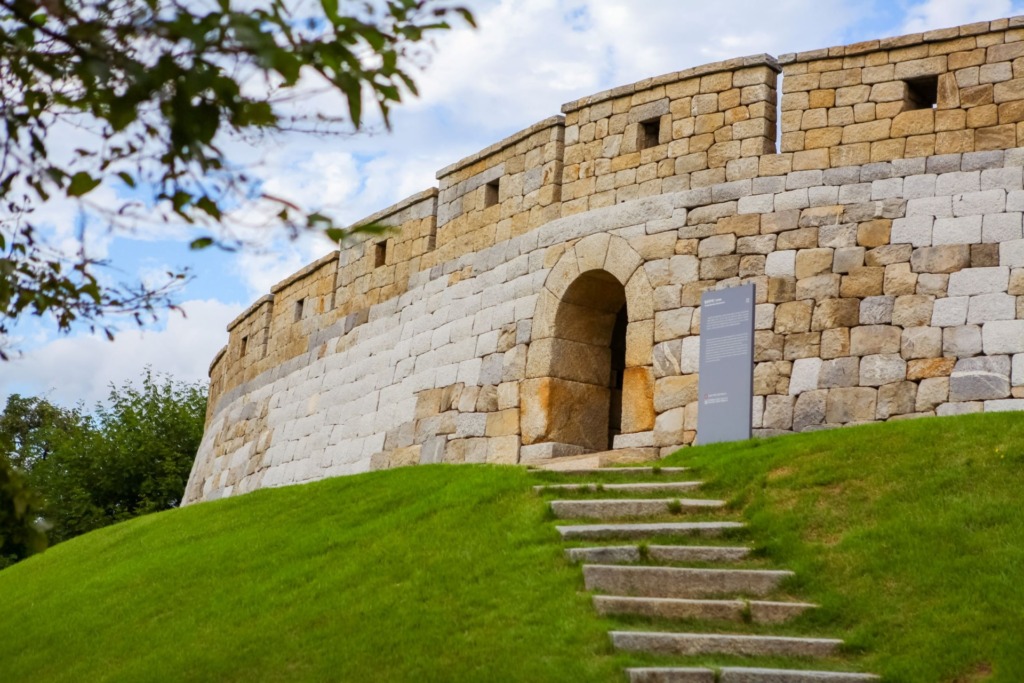 On Ganghwado, located just 1 hour from Seoul, you can see thousands year old dolmens, fortresses, beautiful temples and so much more history. Of course you can also enjoy the beach at Dongmak beach and explore one of the most amazing cafe, called Joyang Bangjik. We wrote a full guide about Ganghwado here.
---
Seoul is full of fun activities. Feel free to add a comment with some more ideas and great things to do in this city on weekends.
If you are keen to explore more things to do in Seoul and right outside the city, check out the below posts: