WHAT TO SEE IN SHIBUYA? IS SHIBUYA WORTH A VISIT? WHAT IS SHIBUYA FAMOUS FOR? WHERE TO EAT IN SHIBUYA?
Are you preparing your trip to Japan and wonder what to do in Shibuya? You've probably heard and seen the famous crossing in Tokyo, shown in many movies! This is in Shibuya!
Shibuya is of course much more than that! There are a lot to cover in this area. That's why we prepared this full guide for a visit to Shibuya in Tokyo!
"Shibuya, Tokyo's fashion mecca"
Shibuya is the meeting place for many Tokyo's young fashionistas. It is one of the most famous places to visit during a trip to Tokyo! Together with Shinjuku, Harajuku (which is part of Shibuya), Koen-Ji and Shimokitazawa, Shibuya is one of our favorite areas to visit in Tokyo.
DISCOVER TOKYO'S BEST NEIGHBOURHOODS HERE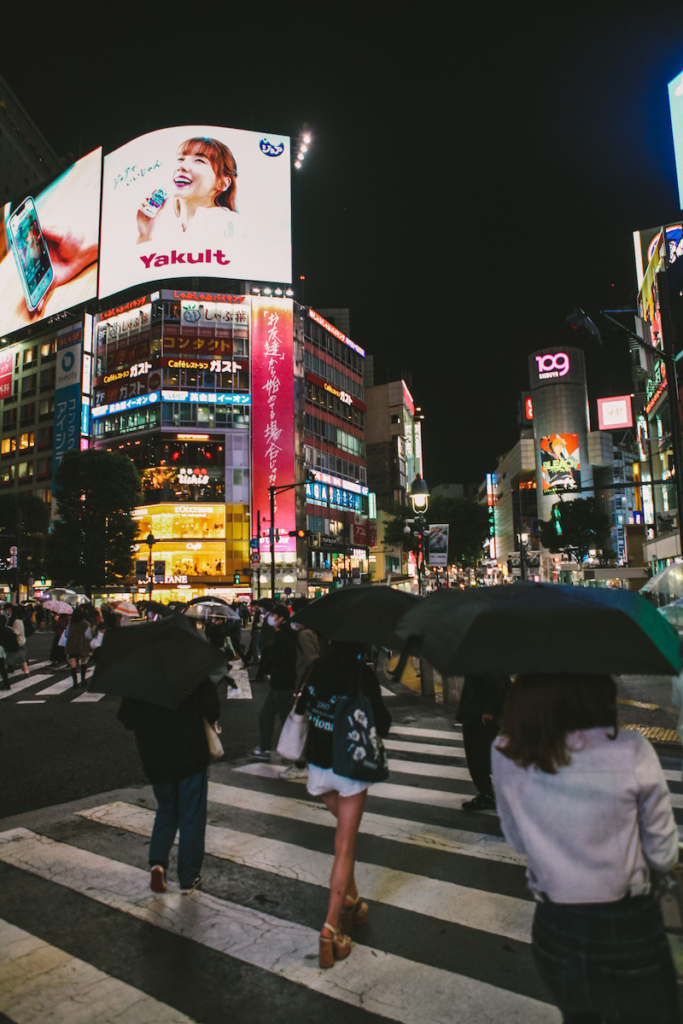 The Shibuya district is lively, full of lights, attractive, dynamic and reflects the modern and fashionable side of Tokyo. It is the meeting place for young Japanese, at the forefront of local fashion.
Here is what you can expect in Shibuya:
---
WHAT IS SHIBUYA FAMOUS FOR?
Even if you have never set foot in Tokyo, you certainly know the Shibuya district.
Shibuya Crossing
Indeed, you have all already seen images of the famous "Shibuya Crossing", the busiest pedestrian crossing in the world and which welcomes thousands of people every day.
Dog Hachiko
Or you may have heard of the neighborhood's most famous mascot: the dog Hachiko. The dog who came to wait for his master every evening even after his master's death. The story was also taken up in the film "Hachi" by Richard Gere.
Shopping paradise
Shibuya is one of the most attractive and fascinating districts in Tokyo. It is undoubtedly THE nightlife and shopping district of Tokyo. Just look at the number of shops per square meter.
The district's central store is Shibuya 109: a women's shopping mall, which has been a Shibuya institution for years.
Best Nightlife
But it is at night that Shibuya truly becomes an electric place: the place to be! Exit the shops and say hello to bars, restaurants, hotels, clubs and multicolored neon lights.
Shibuya is indeed one of the most popular places to go out, both for Japanese and for foreign tourists. Every evening, the streets are full of people. Many of the best nightclubs are found in Shibuya, by the way. Among the best known, we can mention the Womb or the Laurel Tokyo.
---
WHAT TO DO IN SHIBUYA?
1. Cross (and cross again) the famous Shibuya Crossing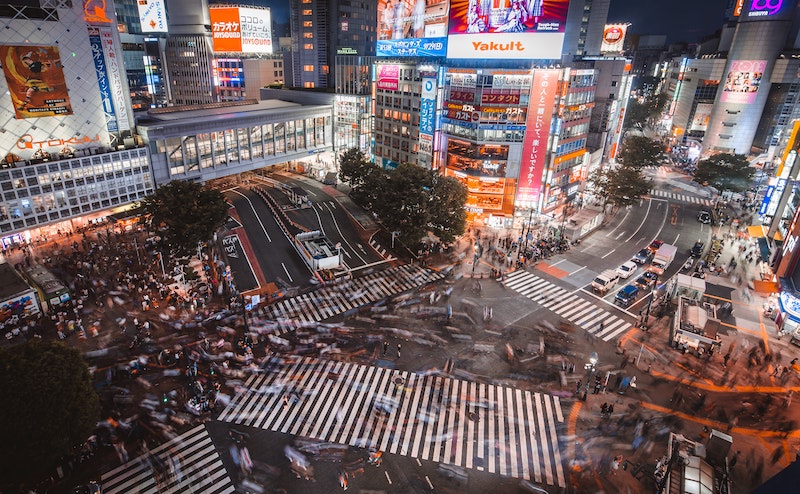 Welcome to the largest and busiest pedestrian crossing in the world!
If the Japanese are used to crossing this crossroads to go to work, for tourists like us, we will always be in awe!
Many people cross it several times while filming their passage or try to take a picture of themselves in the middle of the crossing crowd!
One thing is certain: you will not go on a trip to Tokyo without crossing the famous Shibuya Crossing at least once, or at least watching the mind-blowing movement of Tokyoites crossing it in large waves.
The best view to see the crossing is at the Starbucks located above the Tsutaya store (here)!
The best time to go is during the night to see all the neon lights.
Location: here
---
2. Take a photo next to Hachiko the dog
Hachiko is THE meeting point that everyone uses to meet up in Tokyo before going for a walk in the shops or bars of Shibuya.
It is located just in front of the green bus, at the exit of the JR station. But Hachiko is also and above all the star of the neighborhood.
Everyone wants to take their picture with him!
But by the way, do you know the story of Hachiko?
This is the story of Hidesaburō Ueno's faithful dog.
In the 1930s, the Akita breed dog accompanied its master to Shibuya station every day and sat there waiting for his return each evening.
One evening, however, the latter did not return, victim of a cardiac arrest which caused his death.
Despite his disappearance, Hachiko returned to wait for his master every night for years until his death. The Japanese hold this story in their hearts and travelers do not fail to greet it when they are passing through Shibuya.
Location: here
---
3. Enjoy the view at Shibuya Sky Observatory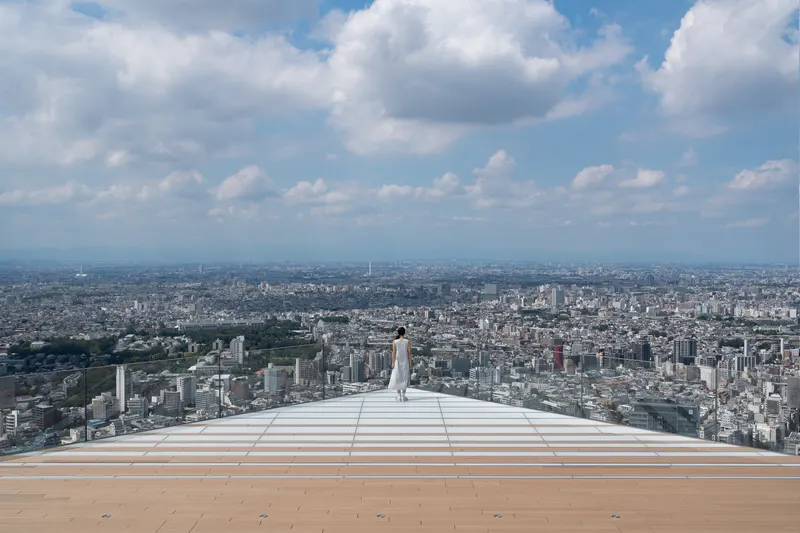 Located on the Shibuya Scramble Square Tower, Shibuya Sky offers a fantastic view of Tokyo! This is one of the best things to see in Shibuya!
Not only will you have a view of the Shibuya crossing, but you will also be able to see Mount Fuji if the weather is good.
The lower floors have lots of shops, restaurants and coffee shops!
The observation platform with an area of 2,500 square meters makes it one of the largest observation points in Japan.
>> DISCOUNTED TICKET HERE + 10% off on drinks and food <<
Location: here
Website: here
---
4. Start your shopping journey at Center Gai
Center Gai is a pedestrian street in the heart of Shibuya. It is one of the most famous shopping streets in the area.
You will be amazed with all the colorful signs all around you. It's a great place to start your shopping spree! You will walk alongside hundreds of people in this narrow street and find all kinds of shops on several floors.
Have fun!
Location: here
---
5. Continue shopping on Koen dori
Koen dori is another excellent street for shopping!
The street runs from the Marui store to Yoyogi Park (near Harajuku). Koen dori is one of the best things to see to Shibuya, make sure to check it out!
Location: here
---
6. Finally make sure to check Spain-zaka Slope
Spain Slope (Supeinzaka) is a pedestrian alley about 100 meters long, with stairs that lead to Parco shop.
It is surrounded by shops, cafes and restaurants and was named like this for its similarity to a Spanish street.
Location: here
---
7. Don't miss the most important shops in Shibuya
Village Vangard
A store in the basement where you can find really weird or unexpected things. Excellent for buying unique souvenirs from Japan. Location: here
Tokyu Hands
Specialist in "Zakka" (everything that is useful on a daily basis). You will find almost everything and anything spread across 8 floors. Location: here
Shibuya 109
One of the best places to see in Shibuya! This cylindrical shopping center (also called marukyu) is the landmark of all the young people of Shibuya to dress up. Take a tour to discover the latest fashion trends in Japan. Location: here
Parco stores and museum
Parco offers a solid choice of clothing stores. The museum has exhibitions related to Japanese pop culture (entry at 300 Yen). Location: here
Tower Records
The largest record store in Japan will allow you to find any kinds of music. Location: here
Loft
Everything you need to decorate your home, or other everyday objects, will be there. Location: here
---
8. Time for a drink at Nonbei Yokocho
One of the best things to do in Shibuya beside shopping is to have a drink and party!
There are several possibilities for this. We recommend checking out Nonbei Yokocho. These are several small typical narrow streets where regulars meet, in very small bars full of charm.
The particularity of this place is that it is often impossible to be more than 5 in each of the bar, which offers a very warm atmosphere. These alleys are the equivalent of Shinjuku's Golden Gai.
Previously reserved for Japanese, the Izakayas of Nonbei Yokocho are welcoming more and more foreigners. You often just need to arrive politely, sit down and order a drink. The manager will serve you most of the time some dishes like Yakitori or Edamame.
Some of the best nights out in Tokyo end here, at the counter, doing Karaoke after lots of beers. Kanpai!
Location: here
---
9. Check out Love Hotel Hill
In an overcrowded city like Tokyo the question of space and privacy is always an issue. When people in Tokyo start being in a relationship is not always easy to find a moment alone…
So in Shibuya, Love Hotels are hotels dedicated to couples that can be rented on demand at any time of the day or night.
In these accommodations you will find condoms, films, luxurious bathtubs and everything you may need.
But what is quite unique is that each hotel comes with a specific theme: Disney, Mario, Fairytale Princesses or even Rococo living rooms, reproductions of beaches or metro cabins: it is possible to stay in crazy places!
You can simply walk around the hills to see some of the crazy hotels from the outside.
Location: here
---
10. Go Clubbing!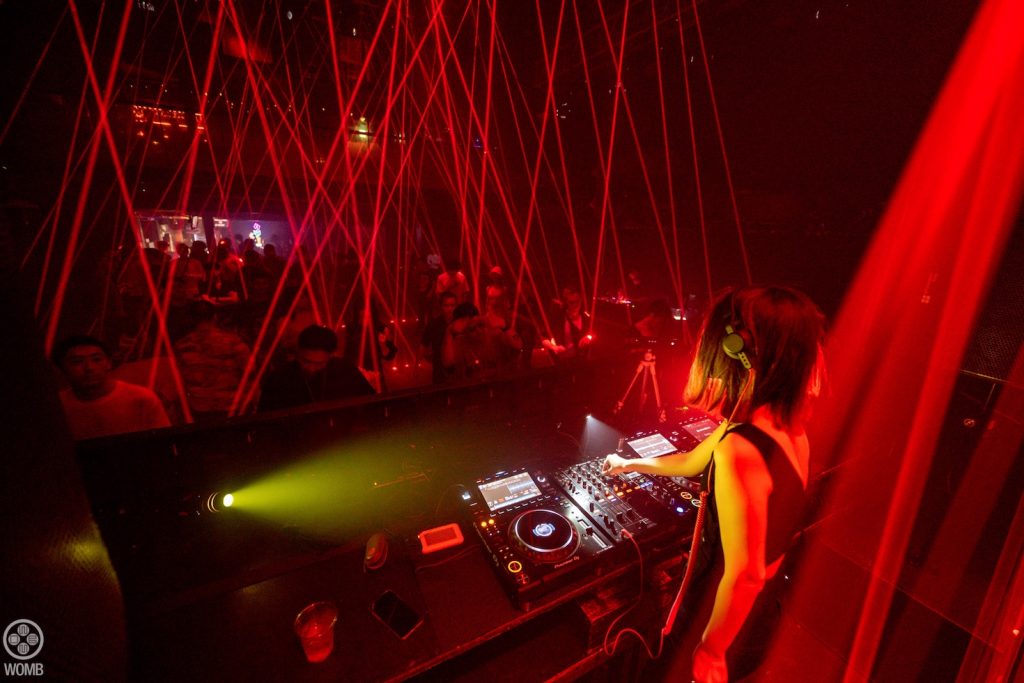 In Shibuya you will find many night clubs.
To be sure to have a good time, we highly recommend the Womb, an electro club with several rooms and therefore several atmospheres.
The main room is huge and always crowded. You will not be disappointed.
Do not forget to bring your passport which will be requested at the entrance.
Location: here
---
11. Visit Harajuku, our favorite part of Tokyo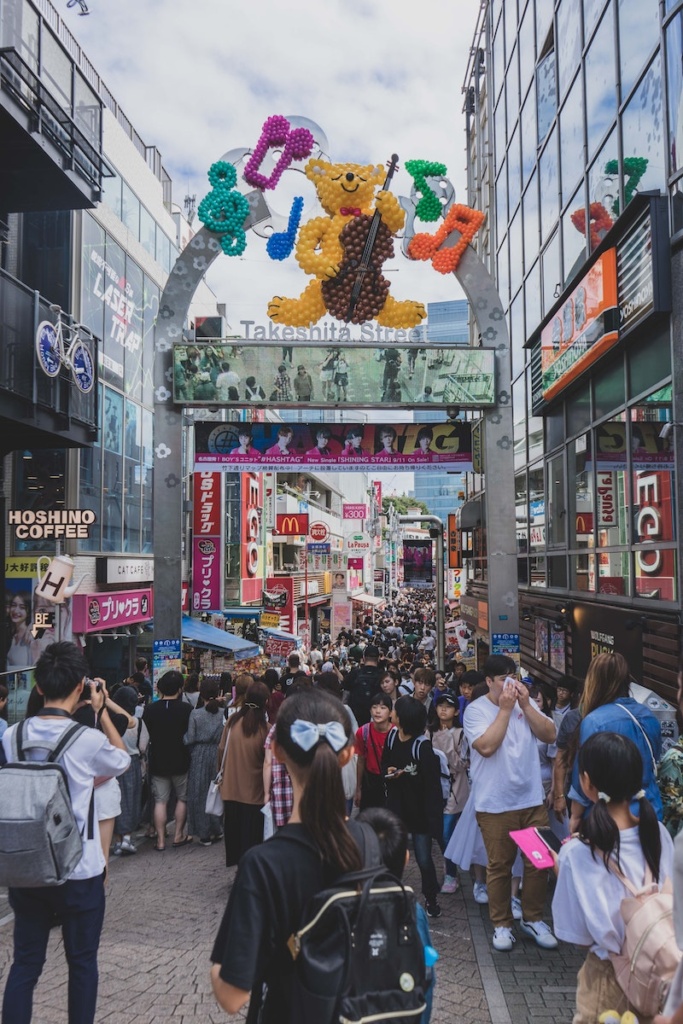 Harajuku is a neighborhood within Tokyo's Shibuya Ward. Simply head to Harajuku JR station on the Yamanote train line to get there. You can also walk from Shibuya crossing, it takes about 25min.
Harajuku is mainly known for its pedestrian shopping street: Takeshita-dori. This street is famous for Japanese teenage pop culture enthusiasts who display their eccentric fashion!
But there is a lot more to discover in Harajuku. So much so, that it became one of our favorite neighbourhoods in Tokyo.
READ: 15 AWESOME THINGS TO SEE IN HARAJUKU
---
12. Take a rest at Yoyogi Park
Yoyogi Park (代々木公園) is a veritable oasis in the Tokyo's concrete jungle! It is located right besides Harajuku.
You will always find people there, from office workers to families with children and dogs, relaxing in this large green space.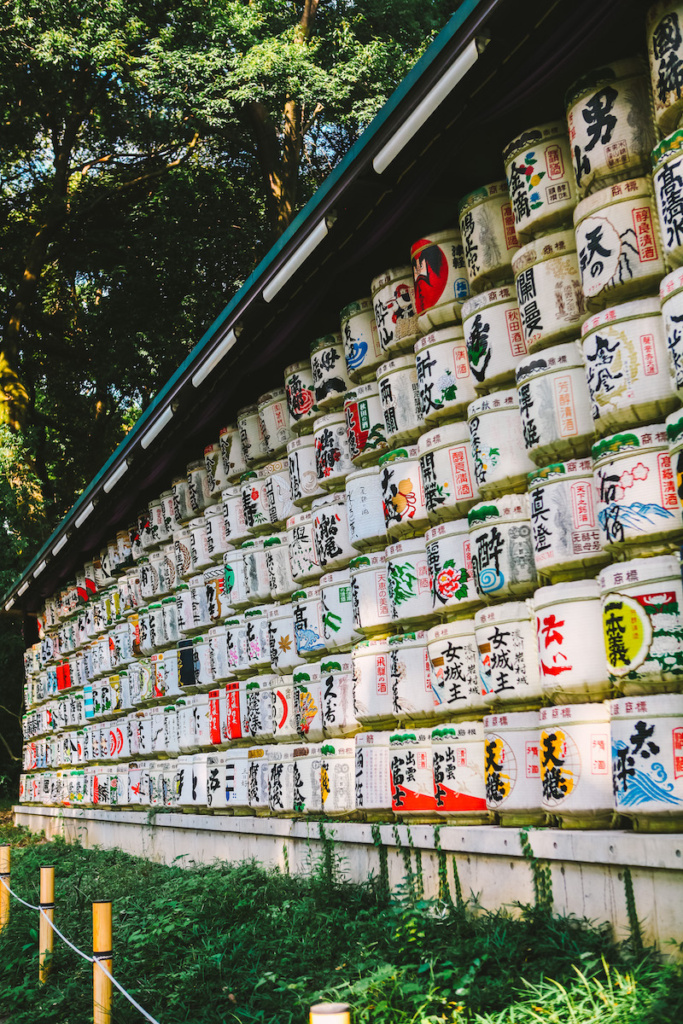 Yoyogi is one of Tokyo's largest urban parks (over 70 hectares), with wide lawns, ponds and wooded areas. It is an ideal place for jogging, picnic and other outdoor activities.
READ: DISCOVER YOYOGI PARK AND MEIJI JINGU SHRINE IN TOKYO
---
13. Visit Meiji Shrine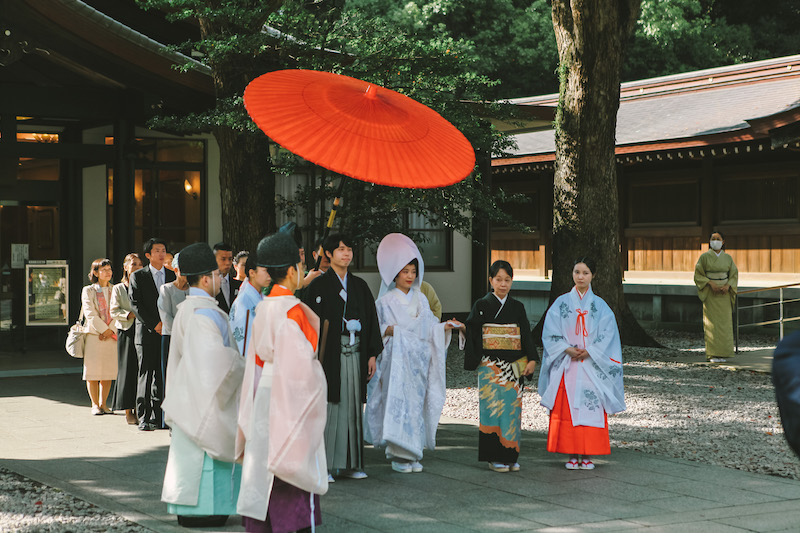 Meiji Shrine is a great place to relax and escape all the hustle and bustle of the Harajuku district. It is one of the most popular places to visit in Tokyo. So make sure to check it out, it absolutely worth it!
Nestled in Yoyogi Park, Meiji Shrine, which was built in 1920.
It is dedicated to Emperor Meiji and Empress Shoken and was built after the royal couple passed away. The complex was destroyed during World War II, but has been rebuilt.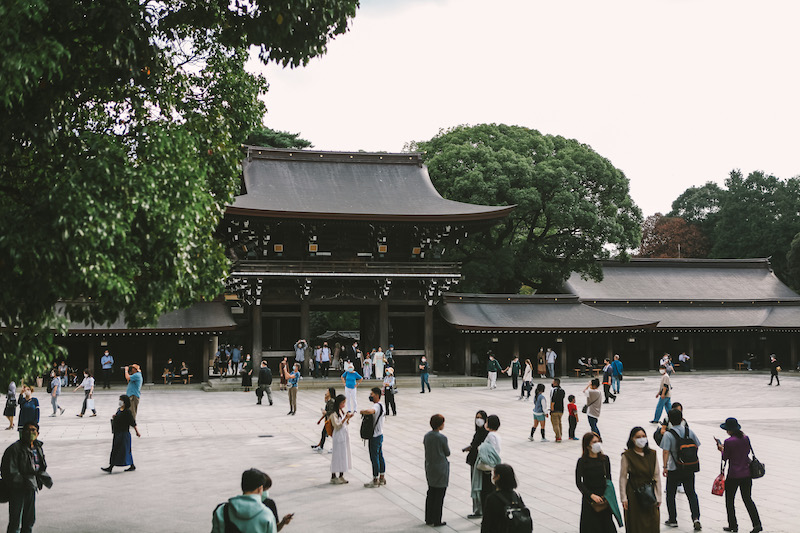 You will have to cross two impressive wooden torii gates before arriving at the main area. It is a popular place for couples to get married in traditional clothes.
We were lucky to arrive during one of the ceremony! Such.a unique experience in Japan!
---
14. Discover Daikanyama the trendy and upscale district of Tokyo
Daikanyama is an upscale residential area of Tokyo, located in Shibuya Ward. The streets are home to trendy boutiques, restaurants with Western-style terraces and several foreign embassies.
Just a small station south of the bustling heart of Shibuya, you will reach Daikanyama.
Stroll among the many restaurants, cafes and shops of fashion designers (clothing and accessories), artists' galleries and other shops with remarkable architecture.
Location: here
---
15. Visit Bunkamura
Located directly next to the Tokyu Department Store (main store), Bunkamura, literally "village of culture". It consists of a concert hall, a theater, a cinema, a museum with exhibitions constantly evolving, a few shops and restaurants.
Bunkamura attracts nearly 3 million visitors every year with the desire to create culture.
You can attend classical music performances, operas and ballets in the Orchard hall, various contemporary theatrical performances in the Cocoon theatre, discover an exhibition at the museum presenting works of modern art and go to "The Cinema" to entertain you with an original selection of artistic films mainly from Europe and Asia.
---
Where to eat in Shibuya?
Eat unlimited sushi at Uobei 魚べい
Do you know kaitenzushi? It is undoubtedly one of the best inventions of Japan. Conveyor belt sushi restaurants that come straight to you. They are everywhere in Japan. Although they are not the best sushi in Japan, they are inexpensive and still delicious!
In Shibuya the best known is Uobei, from the Genki Suhi restaurant chain.
---
Shibuya Yokocho
We discovered Shibuya Yokocho by chance, as we were simply lost in Shibuya! This area is an alley full of izakayas! We loved it! Just sit down somewhere at one of the many stalls and order a couple of dishes and Highballs of course!
One of the best nights we had in Shibuya started there!
---
Kakureya Shibu-ten
This restaurant is a gem, really. A most pleasant intimate atmosphere, which we really appreciated. Only four tables in a very tiny and cute place. The chef a few meters from you. The entrance is lovely, you really have to know the address to find this place!
Above all, the meal was delicious. A series of dishes, each as exquisite as the other. The meal costs 50,000 yen. Admittedly, it's a budget, but you have to keep in mind that the meal includes unlimited drinks!
Location: here
BOOK: STREET FOOD TOUR WITH A LOCAL GUIDE
---
Where to stay in Shibuya?
Shibuya is one of the best places to stay during a visit of Tokyo. Here is our top recommendations:
Cerulean Tower Tokyu Hotel, A Pan Pacific Partner Hotel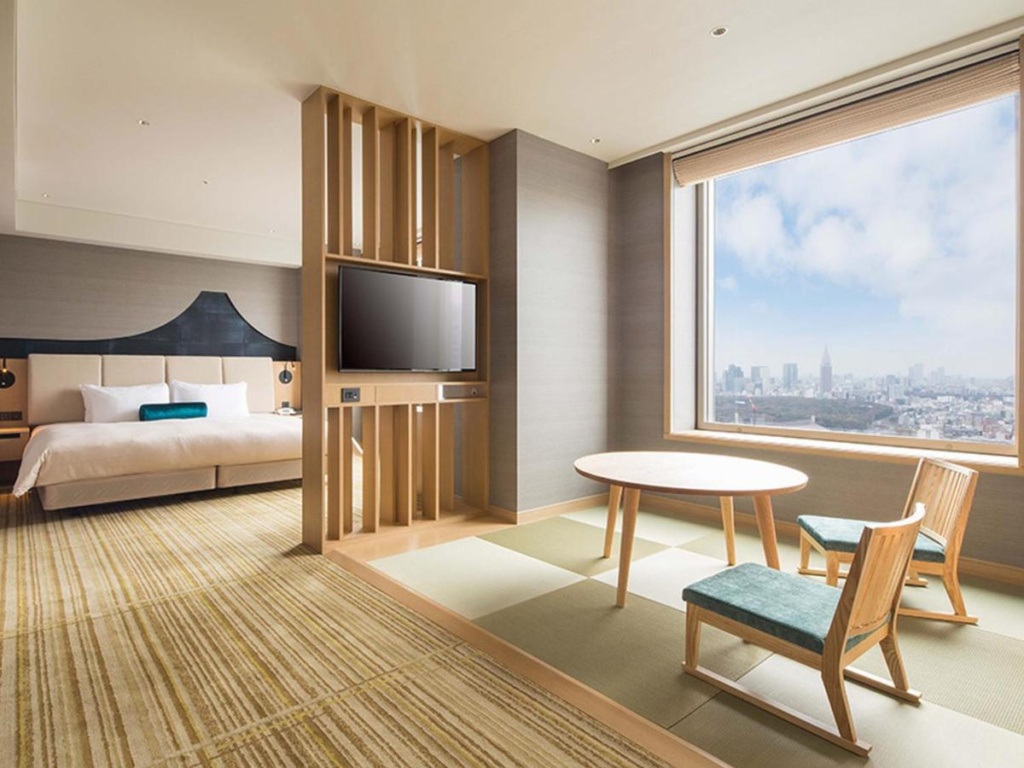 If you are looking at the best hotels in Shibuya, The Cerulean is definitely in our top 3! The rooms are beautifully designed, the view is fabulous and the location couldn't be any better in Shibuya!. A perfect place to explore the city from.
>> BOOK HERE <<
---
sequence Miyashita Park / Shibuya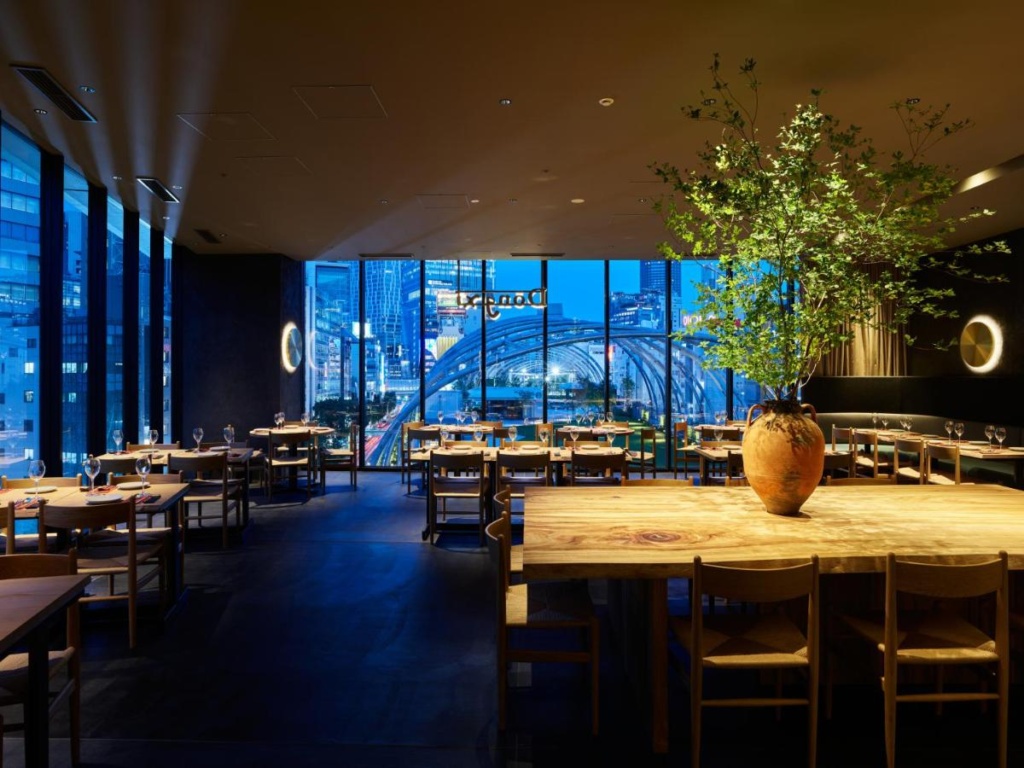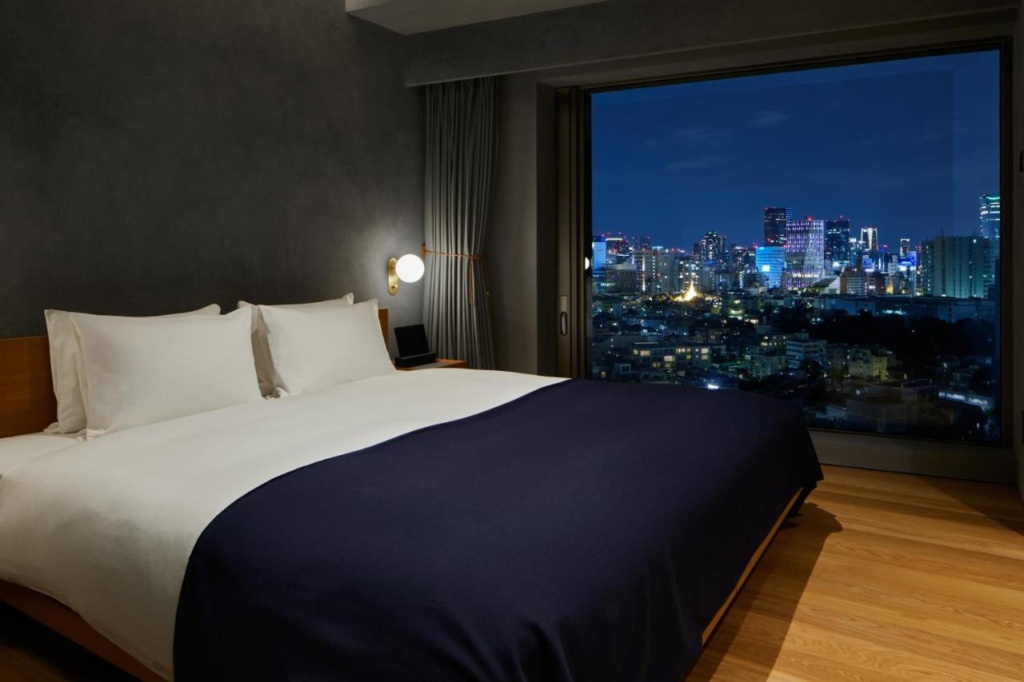 sequence Miyashita Park is perfectly located. You get to stay in Shibuya without having to meet the over-crowded Shibuya Crossing.
This place is within walking distance to Omotesando, Harajuku and Yoyogi…surrounded by many fashions shops, and tasty restaurants.
Room is pretty spacious by Toyko standards, more so considering you will be centrally located in Tokyo!
>> BOOK HERE <<
---
Shibuya Stream Excel Hotel Tokyu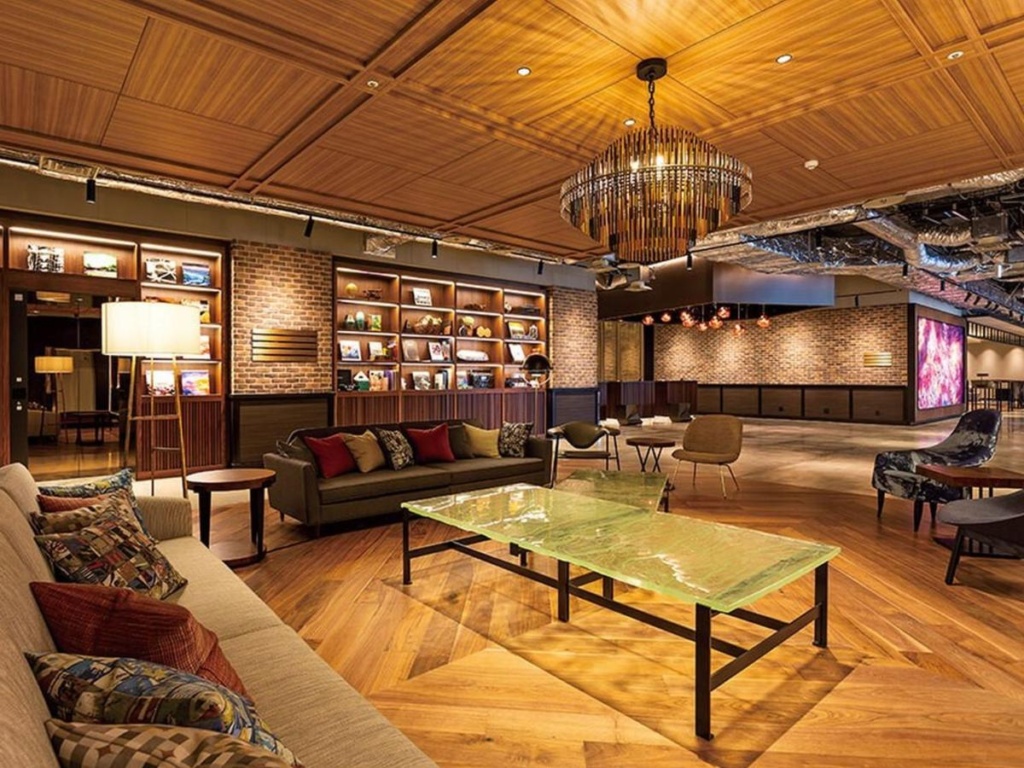 Shibuya Stream Excel Hotel Tokyu is ver modern. We love the design of this place! It is also well positioned for use of the train and close to many shopping and eating options.
The beds are also super comfortable!
>> BOOK HERE <<
---
How to get to Shibuya?
It is very easy to get to Shibuya by train.
JR Yamanote Line, Tokyu Toyoko and Keio Inokashira train lines run directly to Shibuya Station. By using your JR Pass you can take the JR Yamanote line for free.
The Ginza, Hanzomon and Fukutoshin subway lines also serve Shibuya station directly.
Enjoy your visit!
---
So, is Shibuya worth a visit?
Not only Shibuya is worth a visit, it is a must see during a trip to Tokyo!
In the list of essential things to do in Tokyo, Shibuya is always on top! Indeed, this district represents a whole section of Japanese culture.
When you are on the train that takes you there, observe the ultra-stylish young Japanese people and see that they all get off at Shibuya!
We visited so many times Shibuya and each and every time we were so amazed about this place.
One final advise, we highly recommend to visit Shibuya at night! The atmosphere is even better.
READ: BEST DISTRICTIS TO VISIT IN TOKYO
---
Related posts
30 AWESOME THINGS TO DO IN TOKYO
13 BEST DISTRICTS TO VISIT IN TOKYO
10 BEST THINGS TO SEE IN MONZEN-NAKACHO IN TOKYO
15 AWESOME THINGS TO SEE IN HARAJUKU
DISCOVER MEIJI SHRINE AND YOYOGI PARK IN TOKYO
TOP THINGS TO DO IN GINZA IN TOKYO
15 INCREDIBLE THINGS TO SEE IN AKIHABARA
BEST THINGS TO SEE IN KOENJI IN TOKYO
EXPLORE KAGURAZAKA, THE LITTLE PARIS OF TOKYO
DISCOVER TSUKIJI OUTER MARKET IN TOKYO
15 BEST THINGS TO SEE IN HAKONE (NEAR MT. FUJI)
BEST THINGS TO SEE IN NIKKO NEAR TOKYO
GUIDE FOR A VISIT TO NARAI-JUKU