WHAT TO DO IN ASAKUSA? WHAT IS ASAKUSA FAMOUS FOR IN TOKYO? WHERE TO EAT IN ASAKUSA?
If we could visit only one district in Tokyo, we would probably choose Asakusa.
It is indeed one of the neighborhoods with this little "traditional Japanese" side that we love so much. It is very different to the modern and hectic neighborhoods of Shinjuku or Shibuya.
Asakusa is a district that must be enjoyed slowly, like a stroll in ancient Japan!
"Asakusa, Tokyo's historic district"
The star of the neighborhood is undoubtedly Senso-Ji temple.
The temple is the largest in Tokyo and certainly one of the most sacred and most visited. No wonder why there are so many shops and souvenir stalls around Senso-Ji.
But Asakusa is not just a majestic temple. You can enjoy many traditional alleys with unique artisan shops, fantastic tea rooms and delicious restaurants. In addition you can admire the Tokyo Skytree, the tallest tower in the city!
READ: DISCOVER TOKYO'S BEST NEIGHBORHOODS HERE
After Shibuya, Shinjuku, Harajuku, Akihabara, Shimokitazawa or Ginza, Asakusa is another district not to be missed when visiting Tokyo!
Still very traditional despite the glaring modernism of Tokyo, the district has managed to preserve its cultural heritage. Asakusa is also considered one of the capital's artisanal hearts, there are a large number of museums and workshops.
Here is what you can expect during a visit of Asakusa:
---
WHAT TO DO IN ASAKUSA?
1. Start by the beautiful viewpoint on top of the Asakusa visitor center
The visitor center is easily accessible, as it is near the metro exit! You will also quickly recognize the modern structure of the building.
It is possible to go up to the 8th floor for free to admire a panoramic view of the district, Nakamise Dori, the Sensoji temple and its surroundings and the Asakusa shrine.
This is one of the best things to do in Asakusa (and it"s free)! Do check it out.
>> BOOK: Walking tour of Asakusa including food
---
2. Cross Kaminarimon gate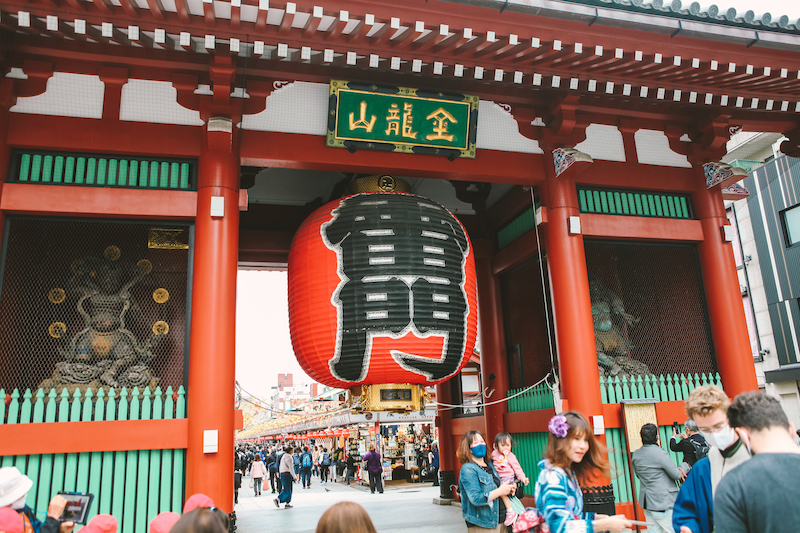 Kaminarimon is the first of two entrance gates that lead to Senso-ji Temple. Built more than 1000 years ago, it is the symbol of Asakusa.
Opposite the gate is Nakamise, a street full of souvenir shops.
This is where he visit of Sensō-ji starts. Kaminarimon means "gate of thunder". The 2nd Gate is called Hōzōmon, "gate of the treasure room".
You will already have a good feel about what Asakusa is all about at Kaminarimon.
Get your camera ready as this place is one of the most photographed spots in Asakusa thanks to its huge lantern hanging by the door.
Location: here
---
3. Stroll through Nakamise-dori
Nakamise is the street dedicated to shopping. It measures 250 meters from Kaminarimon to Senso-ji temple. There are more than 50 shops offering tourists local specialties and other souvenirs.
Crossing Nakamise is a must before reaching the beautiful Senso-Ji Temple! At the end of Nakamise dori you will arrive at the Hozomon Gate. This is where the gigantic and famous lanterns of the temple are located.
Once you have passed though Hozomon Gate, you will finally see it: Senso-Ji! One of the most beautiful temple in Tokyo.
Location: here
---
4. Tada! By now you should be in front of the majestic Senso-Ji temple!
Entirely dedicated to the goddess Kannon, the Senso-Ji is the oldest temple in Tokyo, built in 645.
Senso-Ji is also one of the Japan's most visited temples! So expect a huge crowd all around you (sadly…).
Take your time to visit the temple and all the surroundings annex buildings such as the 5-storey pagoda (it's beautiful!).
A visit at night is also beautiful as the entire temple is illuminated!
The legend of Japan's oldest temple
According to the legend, Senso Ji temple was built in honor of the goddess Bodhisattva Kannon.
The fishermen, Hinokuma Hamanari and Hinokuma Takenari fished out a statue of the goddess from the Sumida River, but it came back to them every time they tried to get rid of it. The lord of the city then decided to dedicate his city to this goddess and built the Senso-Ji temple in 645.
Location: here
---
5. Next: visit Asakusa Shrine
Asakusa Shrine, also called Sanja-sama, was built during the Edo period and survived the bombings of 1945.
The Sanja Matsuri festival that takes place inside the shrine is one of the most popular and spectacular in Tokyo. It takes place every year in mid-May, from Friday to Sunday.
Location: here
---
6. Participate at the Sanja Matsuri Festival
Sanja Matsuri is a major Shinto festival held on the third weekend of May. So if you happen to be in Tokyo at that time, do check out! You gonna love it.
It is listed in the top 3 of the most important Shinto events in ancient Edo. The festival takes place around Asakusa Shrine and Senso-ji sites.

The atmosphere of Sanja Matsuri recalls the golden age of the ancient capital during the Edo period (1603 – 1868).
The festival begins on Friday afternoon, along Yanagi-dori Avenue in Asakusa, with a first parade of participants dressed like in the Edo period, called Daigyoretsu. Shinto priests as well as local personalities, geisha, musicians and traditional dancers follow one another on this opening day of the already lively festivities.
On Saturday the grand parade of a hundred secondary mikoshi takes place, representing the 44 districts that make up Asakusa.
On Sunday, the last day of the festival, the parade of the three main mikoshi is held, simply baptized Ichinomiya, Ninomiya and Sannomiya.
---
7. Visit Asakusa Nishi-sandō Shopping Street
When visiting Asakusa, this is another great shopping streets to explore. It is located near the Asakusa Shrine, a quick walk will get you there.
This is a covered market street with many shops selling lots of souvenirs. There is even a Ninja Shop! There is also many restaurants and snack places.
You can also rent a kimono at Asakusa Nishi-sandō Shopping Street and walk around Senso-Ji Temple to take plenty of memorable photos!
>> RENT YOUR KIMONO HERE AT CHEAPER PRICE – CHECK IT OUT <<
---
8. Continue your exploration of Asakusa at Kappabashi
Kappabashi Dori is a 1km long street which brings together more than a hundred wholesale stores specializing in equipment for restaurants but also accessible to the general public.
You can find all types of kitchen utensils, pastry utensils, traditional Japanese knives (known to be the best in the world!), tablecloths, furniture, uniforms, etc.
Kappabashi Dori is not necessarily very touristy, but as it's so close to Senso-Ji Temple, it's a great thing to see in Asakusa.
Do not leave Kappabashi dori without buying a Japanese knife! Japanese steel is famous all over the world. There are a large number of blades, each adapted to a specific use in the kitchen: cutting vegetables, meat, fish.
If you are unsure about which knife to buy, you can hire a local guide which will show you around Kappabashi and help you choose the perfect knife for you. >> MORE INFO HERE <<
Location: here
---
9. Have fun at the retro Hanayashiki Amusement Park
This 150 years old amusement park is just a short walk away from Sensoji Temple.
After many transformations, the park offers many small attractions including a small panoramic wheel, a couple of fun rides and a mini zoo.
---
10. Go on the top of Tokyo Skytree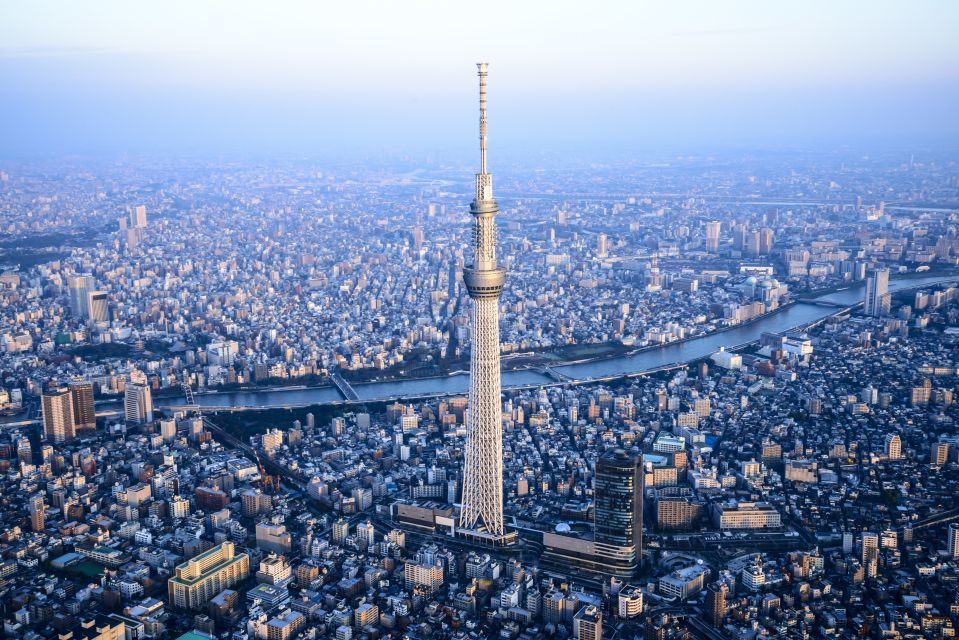 Asakusa is also often visited for its famous Tokyo Skytree. At 634 meters high, it is the tallest tower in Tokyo.
Its view is famous, especially at sunset. You"ll need to buy a ticket to get the top. There are different prices depending on which floor you want to access. There is even an open-air observatory supervised by a guide.
Another great thing to do in Asakusa!
>> BUY YOUR DISCOUNTED TICKETS HERE<<
Location: here
---
11. Enjoy a walk at Sumida Park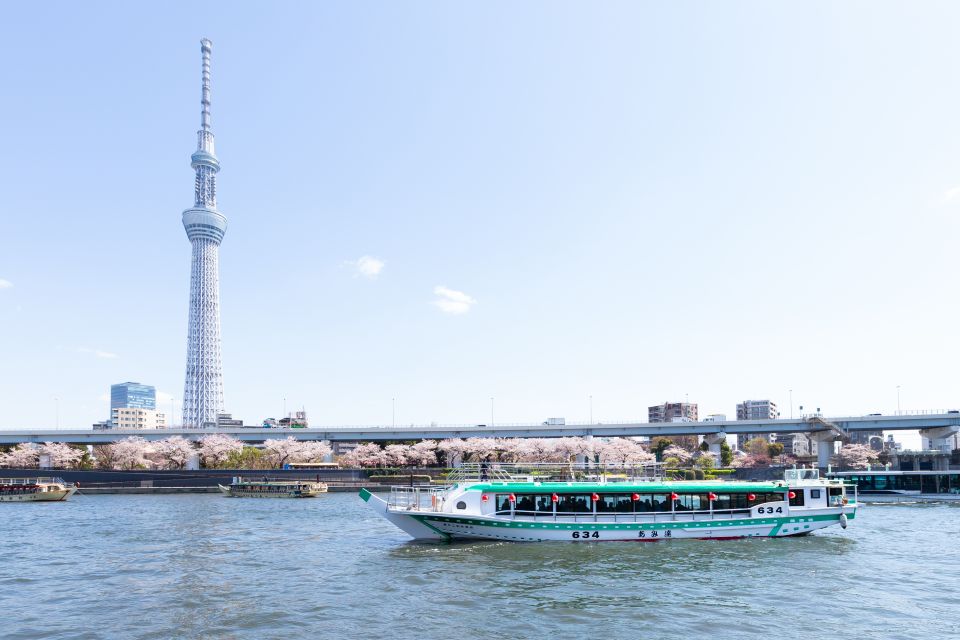 Sumida Park is located along the Sumida river straddling the districts of Taito and Sumida, in the center of Tokyo. This promenade is very popular in the spring for its hundreds of pink cherry trees, whose blossoms can also be admired from a cruise on the river.
Along with a few others like Shinjuku and Ueno parks, Meguro River or Chidorigafuchi, Sumida Park is one of the most popular places for visitors to admire the sakura during their bloom in spring.
What is called Sumida Park brings together the alleys located on both banks of the river, the one that crosses the heart of Tokyo.
If you fancy a cruise on the river, check out this link. This is a popular activity in Tokyo!
Location: here
---
12. Find peace at Mukojima Hyakka-en ancient garden
Mukojima Hyakka-en is a large flower garden with an area of more than one hectare, located in Sumida Ward, northeast of Tokyo.
Laid out by a wealthy private owner in the 19th century, it consists of many different species of shrubs and flowers, which guarantee a pleasant visit all year round.
First strewn almost exclusively with plum trees (about 360!), the garden is adorned with many other species over the years.
Buried by the waters during the great flood of the Sumida River in 1910, it was handed over for its preservation to the municipality of Tokyo in 1938, which opened it to the public the following year.
Location: here
---
13. Go on a Private Rickshaw tour
One of the best way to explore the traditional district of Asakusa, is by Rickshaw with a private guide. You will learn a lot about the area and your guide will tell you many incredible stories about ancient Japan!
If you want to experience something unique in Tokyo, check out the Rickshaw tour here.
---
14. Eat some delicious Unagi (the best we ate in Tokyo!)
In Asakusa there are a few restaurants over 100 years old, which offer Unagi, a dish of freshwater eels.
It is usually a bit more expensive than other dishes in Japan, but you absolutely gotta try it at least once! This is one of our favorite dishes in Japan.
And we found the perfect restaurant for that. It is called Tatsumiya Asakusa.
This very old and traditional place, located parallel to Nakamise-dori Street, serves one of the best unagi in Tokyo. The owner is also very friendly and made lots of effort to speak english to us.
---
15. Near Asakusa, make sure to visit Ameyoko Shopping District
Ameyoko is a famous shopping street among locals and tourists in Tokyo! And it's near Asakusa. A perfect place to finish the day!
Here you will find a large traditional market in Japan! With lots of local restaurants serving cheap food!
This vibrant shopping street is one of our favorite places to visit in Tokyo! At night the area is even more hectic with many locals coming for dinner. Ameyoko is a great place to soak in the Tokyo vibes!
Make sure to also make a stop at Marishiten Tokudaiji Temple, at night this place is quite stunning although rather small.
Location: here
---
Where to stay in Asakusa?
Asakusa is one of the best places to stay in Tokyo as it's generally cheaper than the rest of Tokyo.
Here are our favorite hotels in this part of Tokyo:
The Gate Hotel Asakusa – $$$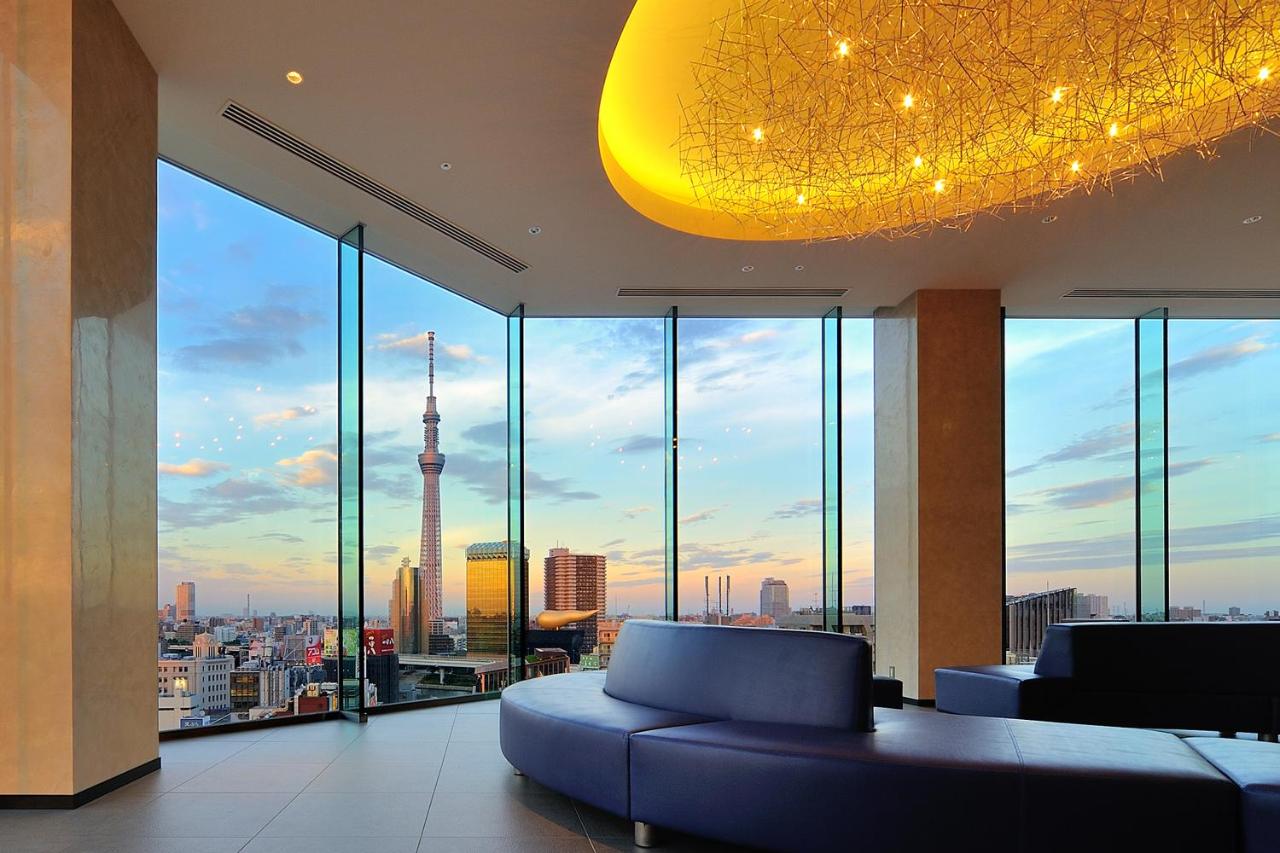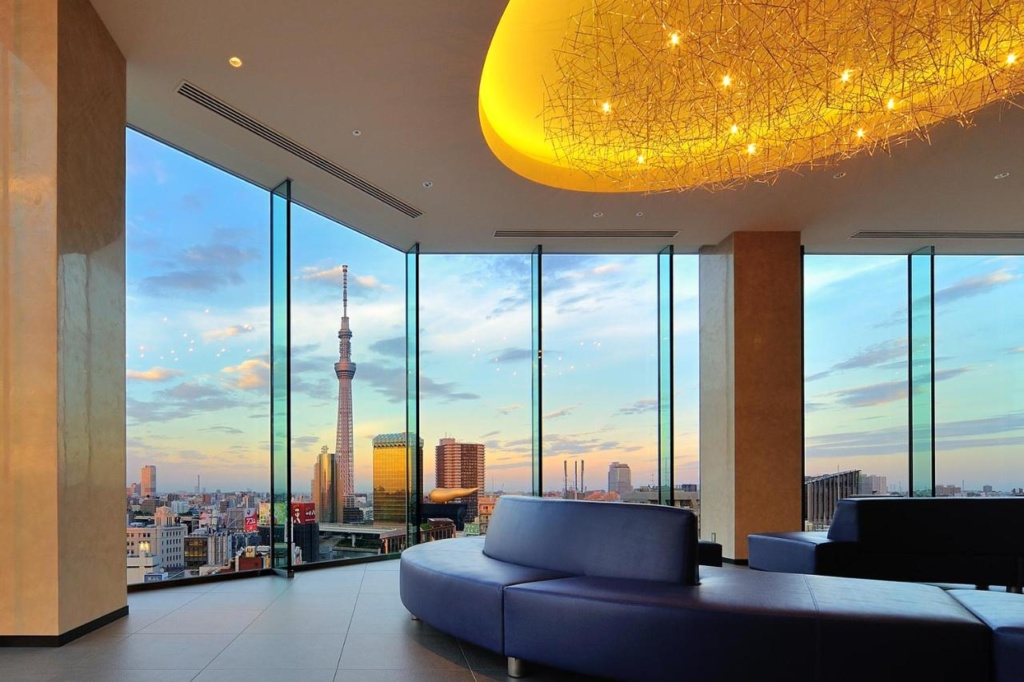 Here the photos speak for themselves! The Gate Hotel offers incredible views over the city! They even have an outdoor terrace directly facing Skytree Tokyo!
This place is incredible, rooms are spacious, breakfast outstanding and service is top notch!
One of our favorite places in Asakusa.
>> BOOK HERE <<
---
KAMINARIMON RYOKAN – $$$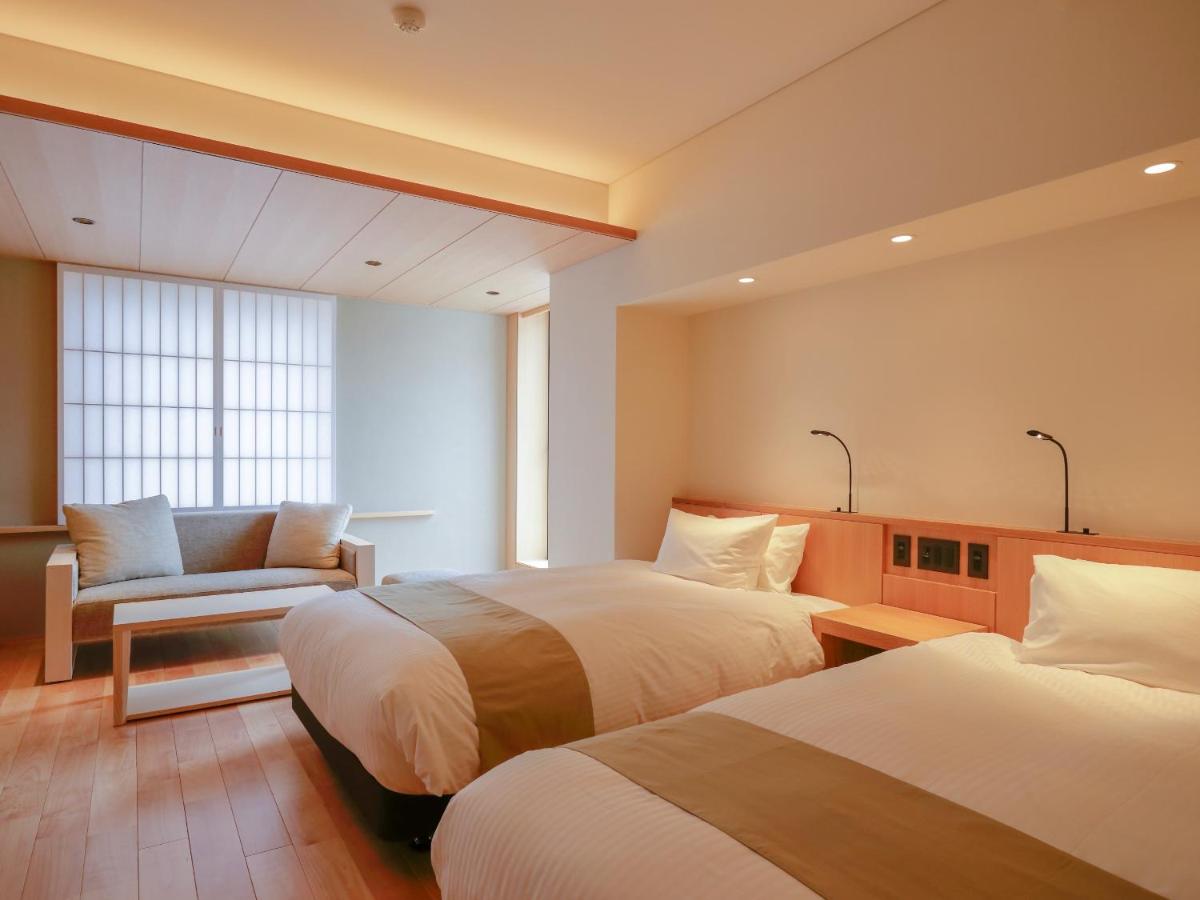 Have your heard of the term Ryokan before? These are Japanese traditional hotels. During a trip to Japan, it's a must to experience a Ryokan.
While it is more common to find Ryokan outside Tokyo, you can actually experience it in the heart of Asakusa at Kaminarimon Ryokan. This place represents perfectly the subtle Japanese Design. We love it!
>> CHECK IT OUT HERE <<
---
APA Hotel Asakusa Kaminarimon – $$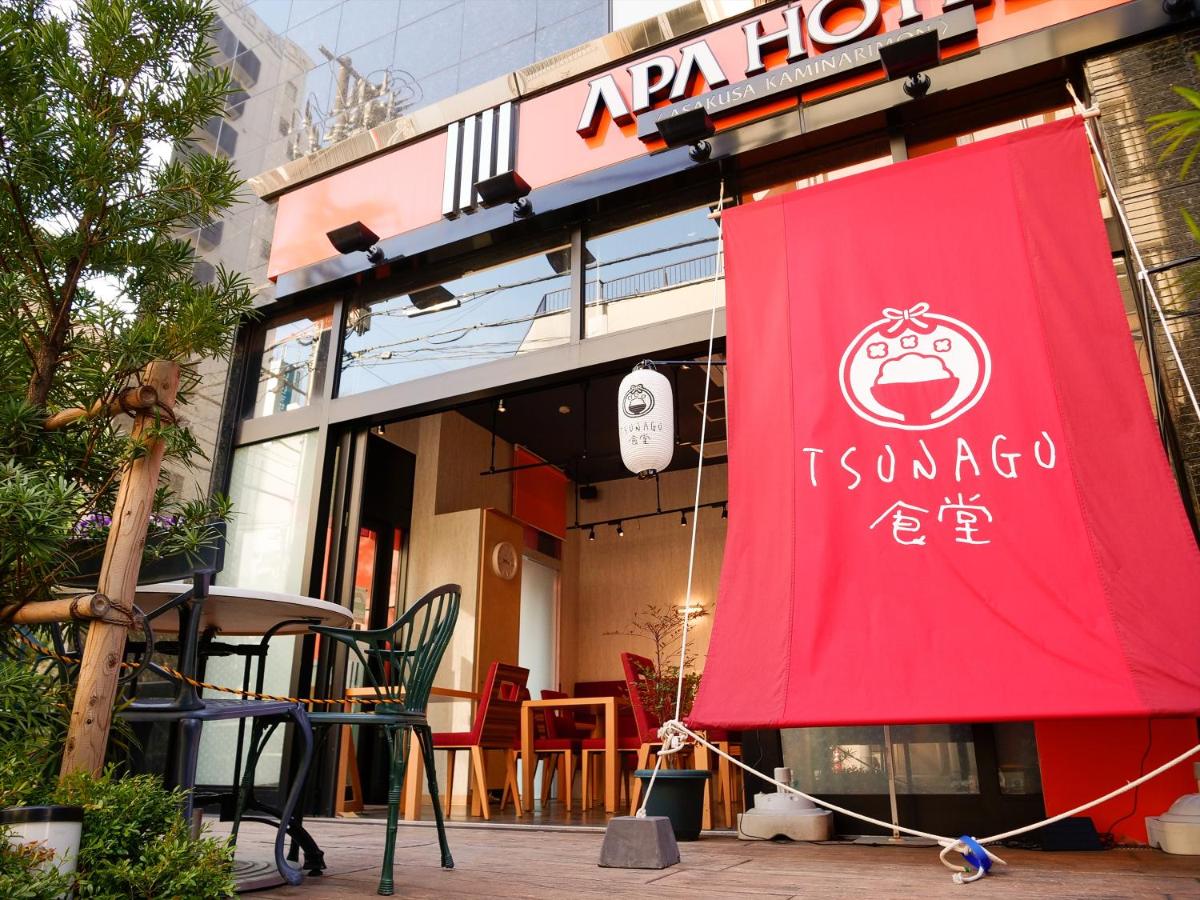 If you are a bit more on a budget, but still want to have a comfortable stay with a nice breakfast, then we recommend APA Hotel Asakusa Kaminarimon.
This comfortable hotel is perfectly located in the heart of Asakusa, near the main train station!
READ: WHERE TO STAY IN TOKYO – BEST AREAS AND HOTELS !
---
How to get to Asakusa?
You can easily reach Asakusa from pretty much anywhere in Tokyo.
Use the Ginza Line (G19 Asakusa – Tokyo Metro) and the Asakusa Line (A18 Asakusa – Toei).
---
So, is Asakusa worth a visit?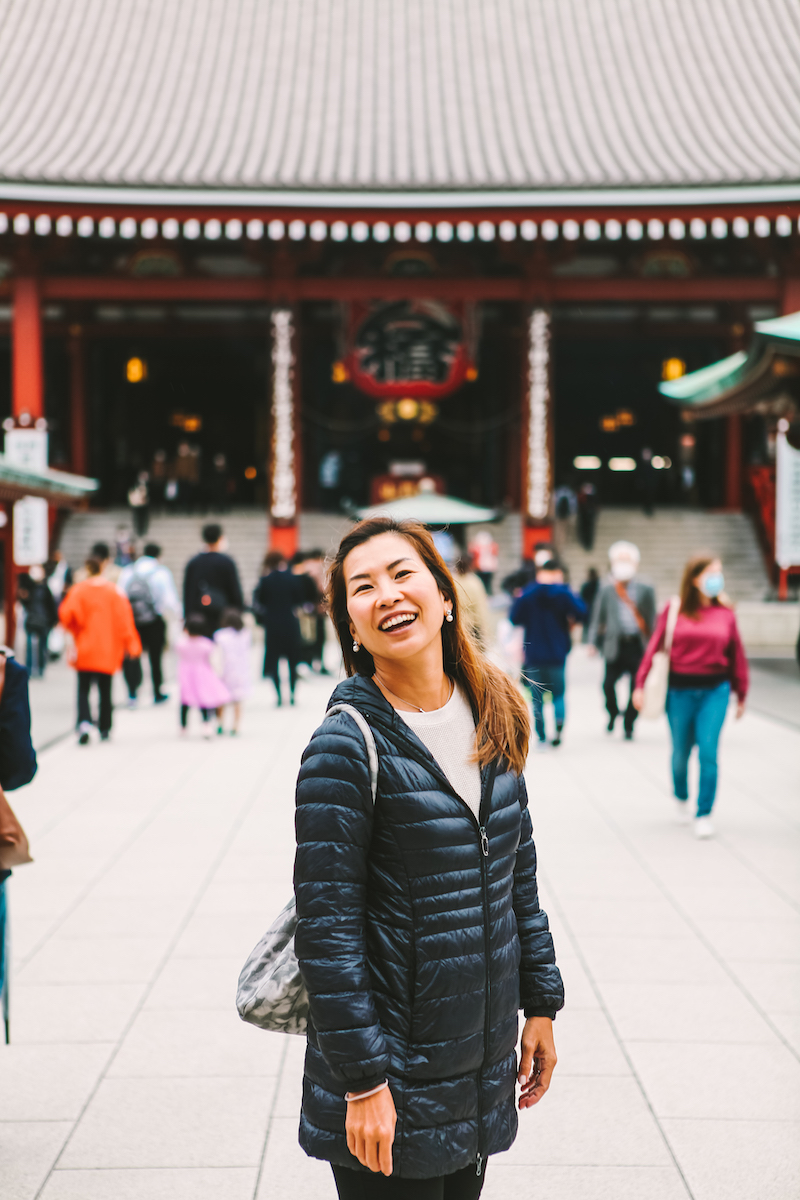 Although more crowded with tourists, a visit of Asakusa and especially Senso-Ji Temple is an absolute must!
Asakusa is also one of the most traditional district in Tokyo, so we highly recommend getting lost in the many side streets away from the main point of interests!
All and all we can confidently say that Asakusa is worth a visit during a trip to Tokyo.
We wrote many posts about the best districts to visit in Tokyo here
---
Related posts
13 BEST DISTRICTS TO VISIT IN TOKYO
30 AWESOME THINGS TO DO IN TOKYO
10 BEST THINGS TO SEE IN MONZEN-NAKACHO IN TOKYO
CHECK OUT THE INCREDIBLE SHINJUKU DISTRICT!
INCREDIBLE THINGS TO SEE IN AKIHABARA
15 AWESOME THINGS TO SEE IN HARAJUKU
BEST THINGS TO SEE IN KOENJI IN TOKYO
EXPLORE KAGURAZAKA, THE LITTLE PARIS OF TOKYO
DISCOVER TSUKIJI OUTER MARKET IN TOKYO
BEST THINGS TO DO IN GINZA, TOKYO LUXURY DISTRICT
BEST THINGS TO SEE IN NIKKO NEAR TOKYO
GUIDE FOR A VISIT TO NARAI-JUKU