Planning a trip to South Korea? Wondering where to start? What to visit? With its many places to see, delicious food and unique atmosphere, South Korea is a great country to discover and explore. If you have chosen to go on a trip to South Korea, you must super excited to discover the country of K-Pop, K-Drama, Kimchi, Soju and so much more!
However, organizing this trip may seem complicated if you've never been to South Korea. That's why we've created this guide to help you planning a trip to South Korea!
We lived in South Korea for 3 years and explore this country restlessly and discovered new places not well known to tourists. We wrote over 100 posts about Korea, you can check them all out here.
Enjoy your travel to South Korea!
When planning your trip to South Korea on the internet, you will quickly realize that South Korea is not country which is very visited (although the number of visitors are rapidly growling year on year).
Where there are hundreds of articles about Japan or Thailand, South Korea is often only mentioned by a few. On travel blogs, only a few of them discuss about South Korea. Therefore, we put this guide together to help you step by step preparing your trip to South Korea.
So here is the list of the things you need to know when planning a trip to South Korea
---
Why traveling to South Korea
South Korea is a country which is gaining massive popularity due to the recent development of K-Pop such as the band BTS, K-drama, it's known for having some of the best food in Asia, and Seoul and Busan are vibrant city making a big name for themselves.
However, South Korea history and culture have shaped the country and left lots of treasures such as palaces (all royal palaces in Seoul here), temples (Jingwansa Temple is one of them) and gorgeous villages such as Jeonju (more info here). You will therefore have a wide choice of things to do in South Korea. This traditional side blends perfectly with the modern side of cities like Seoul and offer an interesting contrast.
In addition, South Korea is a country full of superb natural landscapes. Mountains (such as Bukhansan mountain), beaches (for example in Gangneung), rice fields (in Namhae), Green Tea Plantation (in Boseong) or beautiful islands such as Jeju… We highly recommend to explore Korea outside of the major cities as the country side is stunning.
Finally, through this trip to South Korea, it is also an opportunity to discover Korean cuisine. Check our Namdaemun Market in Seoul, the biggest market in the country as well as Jaglachi Market the largest fish market in Korea located in Busan.
In general, a trip to South Korea is quite simply a unique experience and will have many surprises for you!
---
When is the best time to travel to South Korea?
We hope that you are even more excited about your trip to South Korea now that you read the first part of this post. You must also wonder when should you go to South Korea? TO enjoy your trip to the fullest, we recommend traveling during Spring and Fall. These are the seasons when the temperatures are the most pleasant and when rainfall is at the lowest.
In addition, in spring you can admire the cherry blossoms and in autumn you can observe the change of leaves color to majestic red, orange and yellow colors. Autumn is indeed our favorite season in South Korea.
It is also possible to visit South Korea in summer and winter. You just have to take into account the rather extreme temperature.
The summer is very hot and the humidity is higher than the other seasons. In addition, there is a monsoon period (called Jangma / 장마). This rainy season lasts from late June to mid-July in South Korea. n winter the temperatures drop a lot and it can get very cold.
Here you can check out the best activities during Summer in South Korea and the best 25 beaches if you need some refreshment during your trip.
If you travel there in the Winter and you are a winter sport enthusiast, check out the full guide here with the best ski resorts in South Korea.
For a detail weather report month by month, you can check out our full guide here. Keep this in mind when planning a trip to South Korea.
---
How many days to visit South Korea
When planning your trip to South Korea, it is important to decide how long you will be staying. We recommend to stay 10 to 15 days to see most of the main sights in Korea.
Since the flights to Korea can be quite expensive, make the most of your trip buy staying longer. If you only stay a week, you will miss many amazing sights in South Korea and will mostly have to focus on Seoul and perhaps Busan. However, as explained previously in this post, there are so many things to see outside the city.
To check the cheapest options for your flights to Korea, click here.
Here is our 10 day itinerary recommendation:
Day 1 – 4: Visit Seoul. Here we listed the main things to do in the capital. (3 nights)
Day 4 – 5: Gyeongju, a beautiful ancient city in Seoul full of amazing cultural sights. (2 nights)
Day 5 – 8: Busan, the second biggest in South Korea. Here is our full guide for visiting Busan (3 nights)
Day 8: Boseong Green Tea Plantation. Here is all you need to know about the tea plantation in Korea. (1 night)
Day 9: Jeonju Hanok Village, not to be missed if you are in Korea. Our full guide here (1 night)
Day 10: Back to Seoul and fly back home
For a 15 day itinerary we recommend to add Jeju Island for 3 nights (you can easily fly there from Busan or Seoul) and add more day trips from Seoul, such as the Garden of the Morning Calm or Nami Island. Alternatively, you can also go on a day trip from Busan to Geoje a gorgeous island in Korea which is usually combined with a trip to the unique Oedo island.
We hope that this itinerary example will help you in planning a trip to South Korea. There are many other things to see in South Korea, check out all our posts about Korea here, or do not hesitate to ask us for more information in the comments section below.
---
Budget for traveling to South Korea
The cost of living is rather high in South Korea. However, it is possible to travel there even on a small budget.
Plane ticket
This is for sure going to be one of the biggest expenses for your trip to South Korea unless you are coming from a neighboring country such as Japan or China.
However, here are some tips for paying a little less for your plan ticket:
Buy your tickets a few months in advance. Take the time to compare prices by airline. Do not hesitate to use price comparison sites (such as Skyscanner) for this. If your flight makes one or more stopovers, chances are it will be cheaper.
Avoid leaving in July and August, as prices go up during this time.
Take your flight in the middle of the week rather than the weekend.
So let's assume that your round trip ticket will cost roughly: 900 USD
BOOK: to find out about the cheapest rate for your flight, click here.
Accommodation
There are several options in South Korea: Guesthouse, Pension, AirBnB, hotel, temple stay, hanok. There is something for everyone. Also, don't forget to plan ahead to find and book your accommodation!
To make it convenient during your stay in Seoul, we highly recommend that you choose a place in Jongno. Jongno is the district that represents the historic center of Seoul and the Capital of the Joseon dynasty for more than 600 years, it shelters three of the five royal palaces (Gyeongbokgung, Changdeokgung, Changgyeonggung) as well as the royal residence Unhyeongung.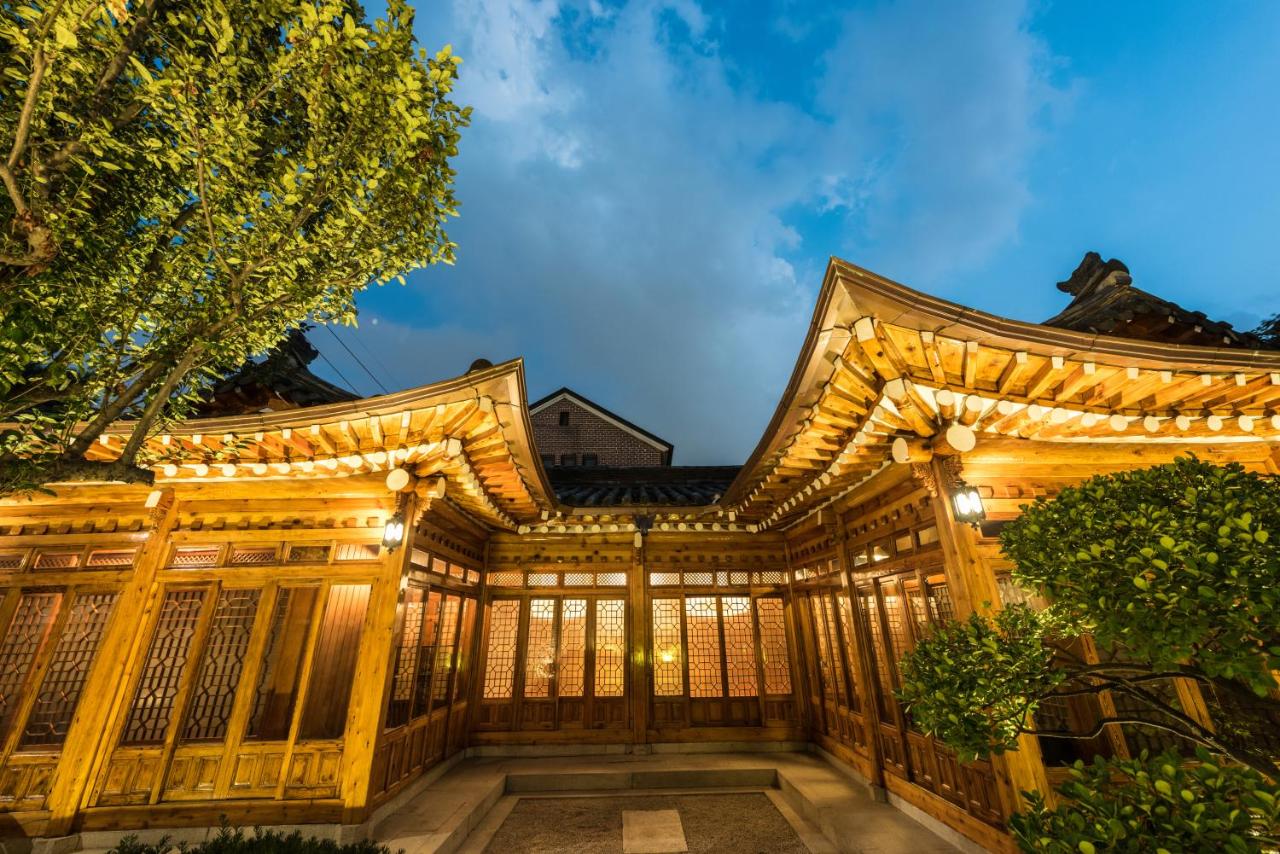 For a unique experience, we recommend staying Bukchon Bonum 1957 Hanok Hotel for a unique experience in a Hanok (Korean traditional wooden house) with a garden. All rooms have heated floor and comes with traditional bedding. You will also have your private bathroom and a breakfast is served daily. It is a beautiful place which we highly recommend for your stay in Seoul. Book here.
This hotel costs 180 USD a night. Other hotels in Gyeongju or Busan cold be more or less the same price for good standard. Hence for a 10 day trip, count 1,800 USD. Of course if you prefer staying in guesthouse/pension, then a night would be more around 60 USD so 600 USD for 10 days.
Food
As we said earlier, Korean food is delicious and also quite inexpensive. So it won't be your biggest expense during your trip, if you get to local places. There are some very affordable little restaurants. Don't be deceived with the decoration inside the restaurants, it's all about the food in Korea!
Also adventure yourself and try out some street food, Korea is famous for that. Also check out the local market of Namdeamun in Seoul and Jagalchi in Busan which is very affordable. For a simple lunch count 10 USD and for a dinner, such as Korean Barbecue count about 20 to 30 USD. If breakfast is included with your hotel, then you won't have to spend anything extra, otherwise there are many cafes and bakery in Korea for a simple breakfast.
All and all, prepare a food budget of 400 USD for 10 days.
Transport
In South Korea, taking pubic transport is very easy and rather affordable. To visit other cities, unless you rent a car, take the KTX the fast train. There the cost will be slightly higher, but the trains are very efficient and will take you to Busan 2.5 hours. Count double by car. An internal flight to Jeju will also be quite affordable, you can find round trip for 100 USD (check it out here).
From Seoul airport to the city, you can take a bus or metro which are also relatively affordable.
So for transportation, we recommend planning for a budget of 250 USD and if you also add a trip to Jeju, then add at least 100 USD on top (you will also need to consider renting a car in Jeju).
Activites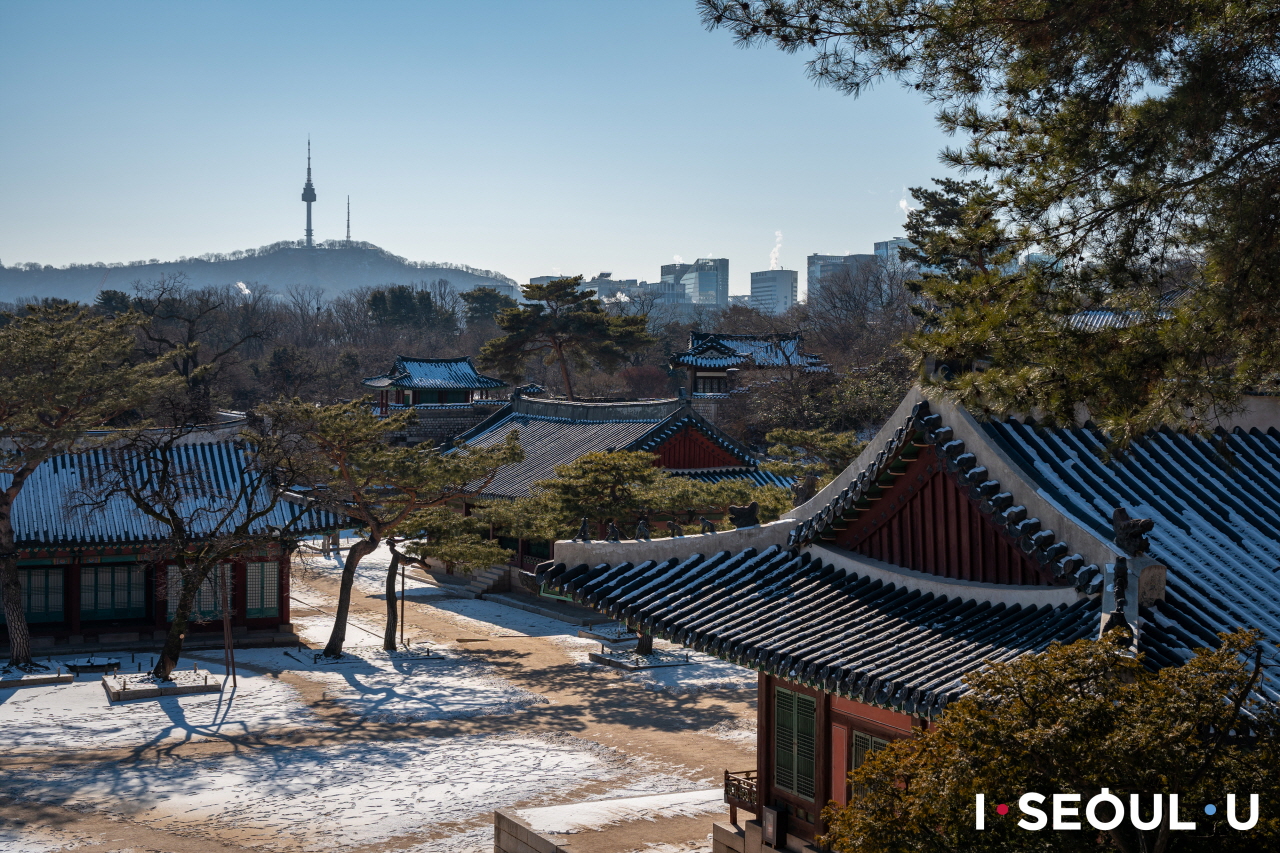 Most activities in Korea are fairly cheap. An entrance to a palace will cost less than 5 USD. Many museums are even free. For 10 days plan roughly 100 USD.
Others: Also remember to include travel insurance in your budget. And if you want, you can also add a budget for the internet. I will come back to these two points a little later.
Others
Remember to include travel insurance in your budget. We always recommend World Nomads, one of the best insurance company out there. Check out your quote here. For 10 days in South Korea count approximately 60 USD per person.
Total Budget for 10 days for 1 person:
Flight: 1,000 USD
Accommodation: 1,800 to 600 USD
Food: 400 USD
Transport: 250 USD (excl. trip to Jeju)
Activities: 100 USD
Travel Insurance: 60 USD
Others (buffer): 100 USD
Total: 2,510 to 3,710 (the main difference being which kind of hotels you would like to stay in during your trip)
---
How to access the internet during your trip
These days it is difficult to travel without our phones and without the internet! Here are a few option for you:
Free WiFi Hotspot
If you didn't know, South Korea has some of the best and fastest internet connection in the world. There were also one of the first country to roll out the 5G. There are several internet access points that can be found in public places such as cafes, restaurants, shopping malls, tourist sites and even sometimes in certain streets! Most accommodations will also provide free internet.
The access to these hotspots is free. The only downside is that you won't necessarily find wifi hotspots everywhere during your trip. It is not indicated if there are WiFi hotspots nearby, so you may end up a bit lost sometimes…
If you want to go for a simpler solution, I advise you to read on!
Portable WiFi Pocket
This is a portable 4G router which allows you to access the internet at all times. The box can be purchased directly at Incheon Airport and you can also reserve it in advance online for even cheaper. Book it here. Pocket wifi is also very interesting if you are traveling with several people because you can share the connection and therefore divide the costs!
SIM Card
Another option for accessing the Internet is the prepaid SIM card. By taking a SIM card, you will have access to internet and you can also make calls and send text messages locally. There are only limited place to buy SIM card for foreigner, hence buy it directly at Incheon Airport after landing.
The SIM card also allows you to make calls and send text messages locally. It also gives you the right to a Korean number.
---
How to pay in Korea or withdraw money?
Payment in Korea
Credit Card: You can pay by credit card (with a Visa, MasterCard…) almost anywhere in South Korea. Depending on your bank card options, it is possible that with each payment you will have a commission fee. Also check with your bank before leaving, to ensure that your card allows payment abroad. Sometimes you need to activate it for payment outside of your country.
Cash: You can easily pay cash with won during your trip. I recommend that you always have a minimum amount of cash with you. This may help you in a few situations. For example, when you want to eat street food or in traditional markets.
Getting some Korean Won
Withdrawing cash: A first option for obtaining won is simply to withdraw money from ATM. Although just be aware that many foreigners have trouble with their cars when taking money out of a ATM in Korea… You can find ATM pretty much everywhere. We mostly used KEB HANA Bank which is the most internal bank with English translation when taking cash. Never had any issue with them…
Change currencies: It is also possible to exchange your currency directly for won at banks (open weekdays from 9 a.m. to 4 p.m.) or at exchange offices. There aren't many currency exchange office in Korea, in Seoul there are a few in Myeongdong, Dongdaemun, Insadong or Itaewon. Exchange rates are usually better than the airport.
---
Things to know before traveling to South Korea
Korean
The official language of South Korea is Korean. They use a writing system called "hangeul". During your trip to South Korea, you will surely find people who speak English especially among young people, however expect to be lost in translation many times… Well it's part of the fun!
Voltage
The voltage is 220V and the frequency is 60Hz. If you live in Europe, the power outlets are compatible in South Korea. You won't need to buy an adapter. For the US, an adaptor will be needed.
Driving License
Although the transport network is well developed in South Korea, it is possible during your stay that you will consider renting a car (for example if you are visiting Jeju Island). An international driving license will then be required.
Tips
In most places, it is not common to tip in South Korea.
Movie to watch
We recommend that you watch the movie "Ode to My Father", which portrays the modern history of South Korea very well. We also loved the drama Mr. Sunshine, available on Netflix.
---
In conclusion
With these tips for your trip to South Korea, you should be well prepared with the essentials before you go! If you would like to know more about what to see in Korea, we recommend that you continue reading our travel diary in Korea here.

Finally, if you need more information or have any additional questions for planning a trip to South Korea, feel free to comment on this post! We will be happy to answer.
Enjoy your trip to this great country!
---
Related posts
SOUTH KOREA: best things to do in South Korea: here
JEJU: All you need to know before you go to Jeju: here
BUSAN: top things to do in the 2nd largest city in Korea: here
GYEONGJU, the most beautiful place in Korea: here
NAMDAEMUN MARKET, the largest market in Korea: here:
WHEN? Best time to visit South Korea: here
GYEONGBOKGUNG Seoul's main palace: here
GANGNAM your ultimate guide: here
JEONJU Hanok village: here