WHAT ARE THE ADVANTAGES AND DISADVANTAGES OF LIVING IN SOUTH KOREA? IS IT DIFFICULT TO SETTLE IN SOUTH KOREA? WHAT ARE THE BEST THINGS ABOUT MOVING TO SOUTH KOREA?
South Korea is a fantastic country to live as an expat. However, Korea is not the most common choice for expats in comparison with other nearby Asian countries such as Japan, Hong Kong, Bangkok, or Singapore.
If you have been reading our blog for a while or if you are following us on social media, you may already know that we lived in South Korea and more precisely in Seoul for over 3 years.
Korea is not as popular as Japan, Singapore, or Bangkok for expats
Before moving to South Korea we didn't have any expectations, other than we were really looking forward for the great food, having 4 distinct seasons (as we lived in Singapore for 3 years before that), and experiencing a totally new culture.
In this post we list what are for us the Pros and Cons of living in South Korea. We hope that our impressions will be useful. If you are thinking about moving to South Korea, we also share our daily life experience living in South Korea here.
If you've never been or never lived in Asia before, be prepared for a cultural shock!
For any Westerner who arrives here for the first time, the change can be quite drastic. Although you may already know a few things about South Korea (K-pop, K-dramas, electronics brands, cosmetics etc.) Korea is not a very popular travel destination yet and is not the most popular place to live for expats.
However, today South Korea seems completely focused on the future. The new generation has a strong appetite for achievement, dynamism, and optimism. An enthusiasm that is attracting more and more people all over the world! Hence the expat community is growing.
Seoul is gigantic. One of the largest metropoles in Asia with 25 million inhabitants (i.e. half South Korea's population). When landing in Seoul for the first time and driving to the city, you will notice how big and stretched the Seoul Metropolitan area is.
However, like any other place, living in South Korea comes with its own set of advantages and challenges. In this blog post, we will explore the pros and cons of living in South Korea, providing valuable insights for those considering making it their home.
Further Read: BEST NEIGHBORHOOD TO LIVE IN SEOUL FOR EXPATS & SEOUL VS. BUSAN WHICH ONE TO CHOOSE?
---
What are the Pros of living in South Korea?
Pro: Safety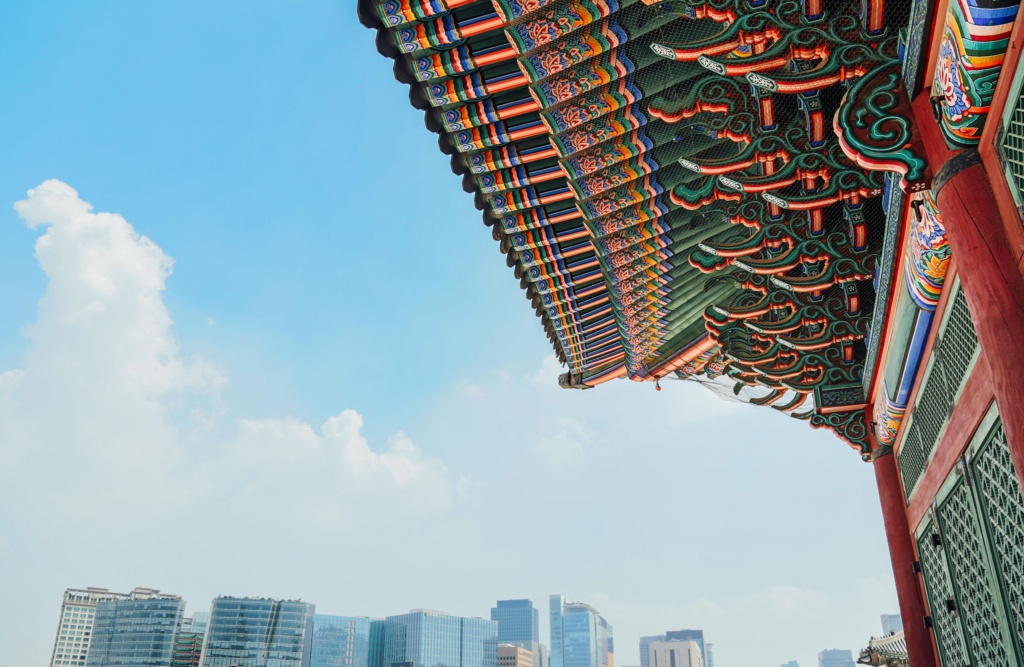 Seoul is often ranked in the top 10 safest cities in the world.
Not only in Seoul but pretty much everywhere in South Korea, you will be safe. You can walk on the street at pretty much any time and no one will bother you.
You can leave your phone and wallet on the table at a restaurant or cafe and no one will even look at it.
So if safety is one of your concerns, South Korea definitely ticks that box 100% !
---
Pro: Healthcare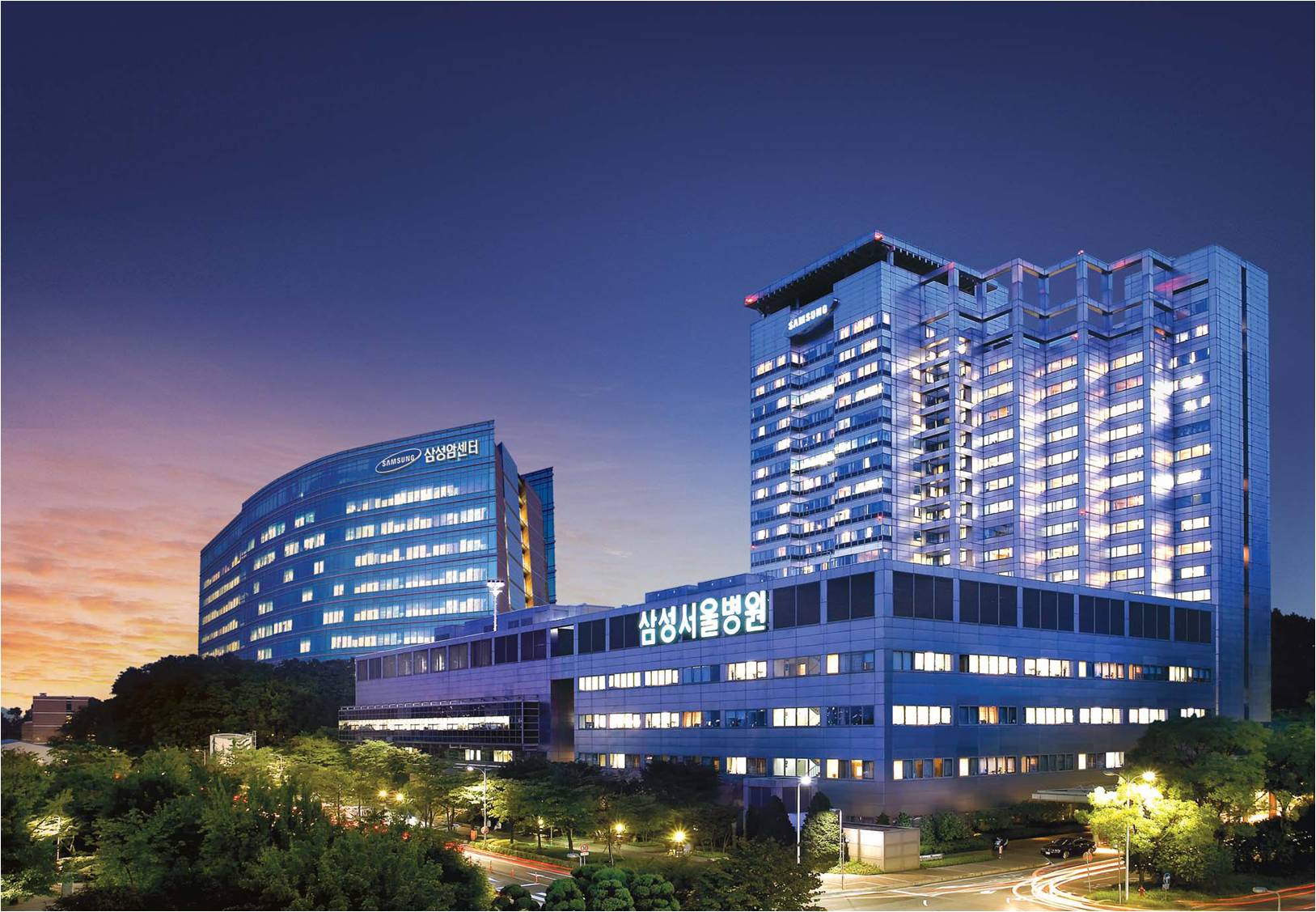 Another pros of living in South Korea is that healthcare is very affordable and highly developed.
South Korea is one of the most developed countries when it comes to healthcare.
South Koreans would usually go to the hospital even for minor symptoms to get them checked very quickly. If you work in South Korea, it is also mandatory to have a full body check every 2 years (usually paid by the company).
Did you know that Samsung has its own hospitals in South Korea?
---
Pro: Public Transports and Infrastructure
Although South Korea is a "car" country and many people own a car, it is not really needed.
Especially if you live in a city, public transports are really cheap and very convenient.
Also, it's quite rare for a bus, train, or subway to be late.
Besides, South Korea has a highly developed network of high-speed trains called KTX. From Seoul, you can reach Busan in 2 hours. The train stations are also very well connected with the bus and metro lines.
Make sure to get a T-Money card (티머니) upon arrival. You can basically pay for every single transportation with this card including taxis. Convenient? Oh yes!
---
Pro: Speed and efficiency ("Pali-Pali" culure)
Perhaps the first word you will learn in Korea, is "pali-pali".
Basically, it means fast/hurry-up. You will hear it many times on the street, or while talking with your colleagues. Whatever it is in South Korea, it has to be fast and efficient.
As an example, the first time we ordered groceries online, it was a Sunday late evening. The very next day at 7am, the food was already waiting in front of our door.
Getting things delivered to your place is really common in Korea, super convenient and very fast – "Pali-Pali".
Check out websites or download apps like Coupang, 11STREET, Gmarket, or Kurly Market to order pretty much everything you need online.
READ ALSO: UNDERSTANDING THE KOREAN CULTURE
---
Pro: South Korea has Delicious Food
In South Korea, you've probably heard that food is amazing.
Well, no secret here, it is really good.
Although it takes a bit of time to find the good places and understand the dishes' names, once you know, YOU KNOW!
Ask your colleagues, friends or locals for advice. Usually, the best restaurants do not look very fancy from the outside and can be quite intimidating at first. But no worries, you will always be welcomed as a foreigner.
If you want more Westernized food and like brunch, we listed our favorite places here.
Although Koreans are known to be meat eaters, Vegan places are becoming more and more popular. We listed our favorite vegan restaurants in Seoul here and the best Vegan places in Jeju here.
---
Pro: So many things to do and visit in South Korea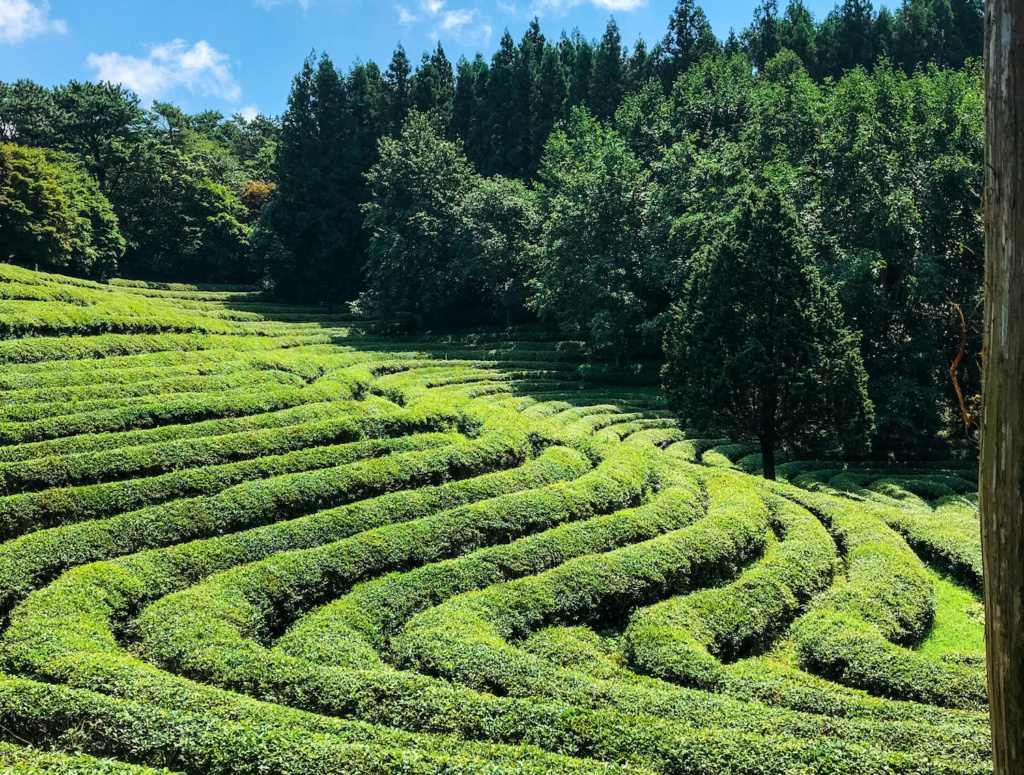 This is what surprised us the most after moving to South Korea: there are so many things to visit in this country!
So many, that this is actually the reason we started this blog in the first place.
We wanted to list all these fantastic places, as many are not (yet) in most guidebooks. We wrote many posts about the best places to visit in South Korea (here are all our posts about Korea).
Some of our favorites spots in Korea are:
Boseong Green Tea Plantation. If you want to see an amazing tea plantation, with world award-winning tea, head to Boseong Green Tea Plantation. Check out everything you need to know here.
Geoje: we love the sea and Geoje in the southern part of Korea, is a beautiful place surrounded by sea, with stunning islands such as Odeo (more info about Odeo here). We even joined a sailing and snorkeling trip during the summer. Make sure to visit Geoje when you are in South Korea. Here is our full guide.
Namhae: we call it the hidden gem of South Korea. For some reason not many people visit Namhae, however, it is one of the most stunning places for nature lovers in Korea. Especially the GACHEON DARAENGI VILLAGE and paddy fields which look just like in Bali. Check out our post here.
If like us, you like the adventures, you will not be disappointed. You can do amazing hikes (here), go surfing (here), skiing in winter (here), go wakeboarding in summer (here) and so much more (all adventures here).
And if you want a short beach gateway, head to Jeju island, sometimes nicknamed the Hawaii of Asia. More info about Jeju, here.
---
Pro: Korea has amazing coffee!
Surprised by this Pros? Well, read this then:
Believe it or not, Koreans drink more coffee than they eat Kimchi. Indeed, the number of cafes in Korea exploded over the last few years. Starbucks has more branches in Korea than anywhere else in the world.
According to the results of a 2019 study by the Ministry of Agriculture, Food and Rural Affairs, Korea ranks as one of the countries with the most cafes in the world. Apparently, Koreans drink more cafes in a week compared to many other nations including in South America or Europe.
South Koreans also brought the concept of cafes to another level. There are so many amazing concepts and themed cafes. Don't be surprised if you drink a coffee next to a raccoon, sheep or rabbits right in the middle of Seoul.
Here we compiled a list of the most incredible cafes in South Korea.
Also in Spring and Autumn the most beautiful seasons in South Korea, check out the best outdoor cafes in Seoul here.
---
Pro: Korea is becoming one of the trendiest countries in Asia
Have you heard of BTS yet? No! Oh common. BTS is THE most famous K-pop band in Korea. But BTS is also named the 25 most influential people on the internet and the 100 most influential people in the world.
Their songs are widely popular in Korea, but also in the rest of the world. In 2020 BTS made history by dominating the top two spots on Hot 100 US chart.
With this popularity, it is said that BTS contributes to the overall Korean economy and attracts more and more tourists in Korea.
Today, whether you are into fashion, cosmetics, K-Pop or K-drama South Korea is making a name for itself on the international scene. Just recently the Film Parasites also won many awards! A must-see before moving to South Korea
---
Pro: Education Opportunities: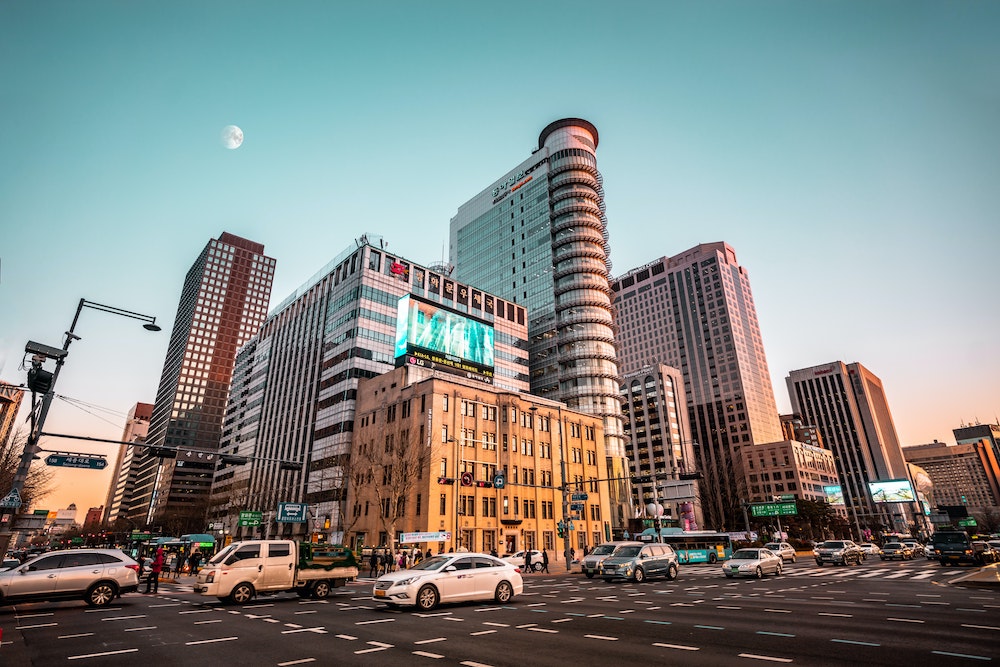 South Korea is home to prestigious universities and educational institutions, making it an attractive destination for students and academics seeking quality education.
The country's emphasis on education and research opens doors to various academic and professional opportunities.
Do you have any other Pros in mind? Share it in the comments below!
---
What are the cons of living in South Korea?
Con: Language barrier
For some reason, South Koreans are not very good at speaking English.
One would expect that the new generation would speak more English, but it's not quite true. Hence, everyday life can be an adventure: going to the bank, ordering food at restaurants, buying a train ticket, getting a taxi, going to supermarkets etc.
While it can be quite troublesome and frustrating at times, Koreans who can speak English are usually more than happy to help you in those situations. We had many friends and colleagues who we would call when we needed help because of the language barrier. Y
ou will always find your way, don't worry. This is part of the fun of an expat experience!
---
Con: Not as foreigner-friendly compared to other Asian countries
People may argue with that, but for us coming from 2 previous expat experiences in Hong Kong and Singapore, it felt very difficult to get settled in Korea.
Since the number of expats, although increasing, is still relatively small, many services are not really catered for foreigners.
For example, opening a bank account, when no one speaks English and having to sign over 10 forms all in Korean is not a very pleasant experience.
Also, if you do not have a Korean phone number, it is practically impossible to order anything online. Getting a local phone number should be your number 1 priority. This will make your life much easier.
Getting a local driving license is also very troublesome, as you need to exchange it for your own driving license. The government will keep your original document and when you return to your home country you can pick up your own driving license again by presenting your flight ticket. What a strange concept, isn't it?
Also, most of the common apps used worldwide, do not work well here. You need to download local apps, which are not often translated into English. For example, Google Search is replaced by Naver Search, Google Maps is not working well and most people use Kakao Map. Forget about Amazon, you need to switch to Coupang or 11STREET etc.
Lastly, South Korea is a relatively homogenous society, and for individuals seeking a diverse and multicultural environment, it may pose challenges. Limited racial and cultural diversity may influence social integration and the availability of certain services and resources.
All these little things make it less foreigner-friendly in our opinion.
---
Con: It's Expensive!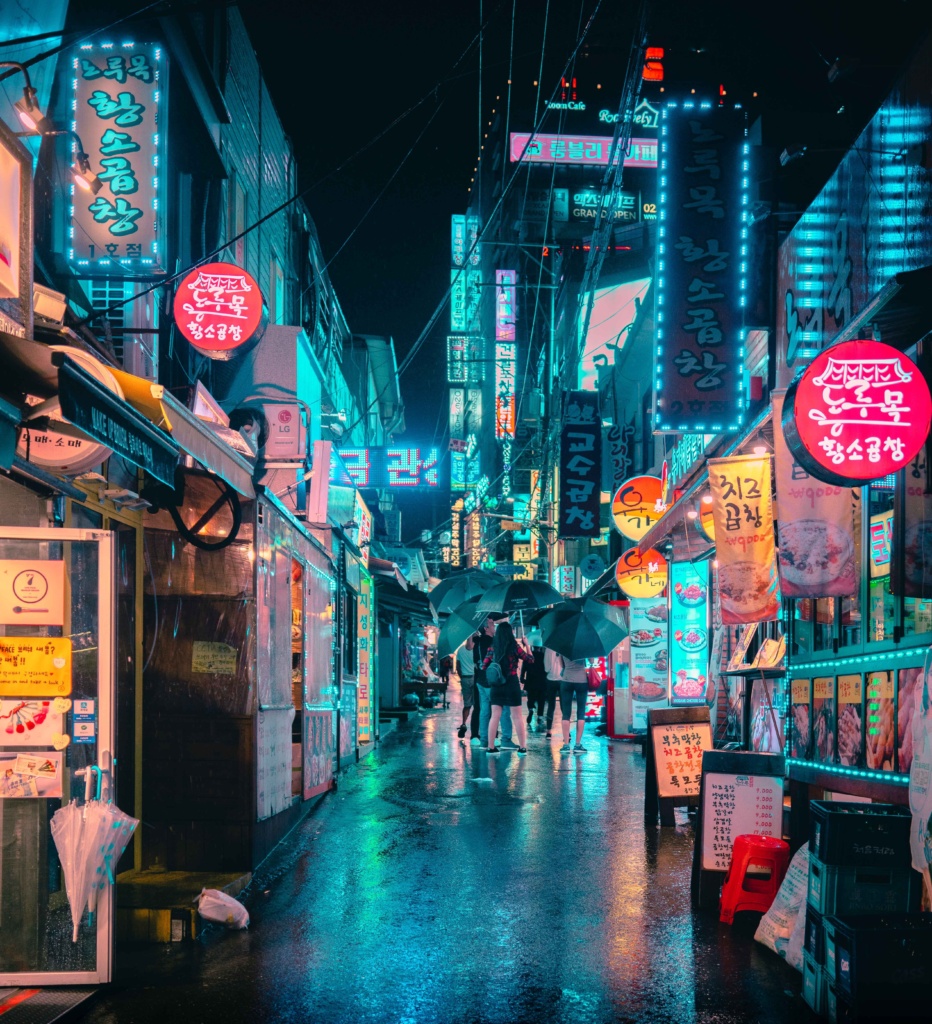 Seoul is one of the most expensive cities in the world. In 2019 it ranked 7th most expensive city on par with New-York by the Economist Intelligence Unit (EIU).
Food is not very cheap, especially for imported products. A cup of coffee can sometimes go as high as 7 to 10 USD!
One major Cons, is the renting system for accommodation. First of all, accommodation is very expensive and the value for money is not very good.
On the other hand, the renting system is very special in Korea. Either you need to pay the whole amount of the property upfront and then no monthly rental fee (which obviously requires a huge amount of savings), or pay a very high deposit of up to 12 months' worth of rent upfront. The higher the deposit, the lower the rent. This is the standard way to negotiate a lower rent.
However, both options require a lot of money upfront. So be aware of that if you decide to move to South Korea. We had to pay 5 months upfront + the first rent and the real estate agent fees equivalent to 1.5 months of rent. That was quite a lot, to be honest! Thank god, we had some money aside.
The good news is that many Koreans are adapting to the international model, and will accept lower deposits for foreigners. But not all. If you want to know more about the rental structure in Korea and look for the best neighborhood in Seoul, check out this post here.
---
Con: Traffic everywhere!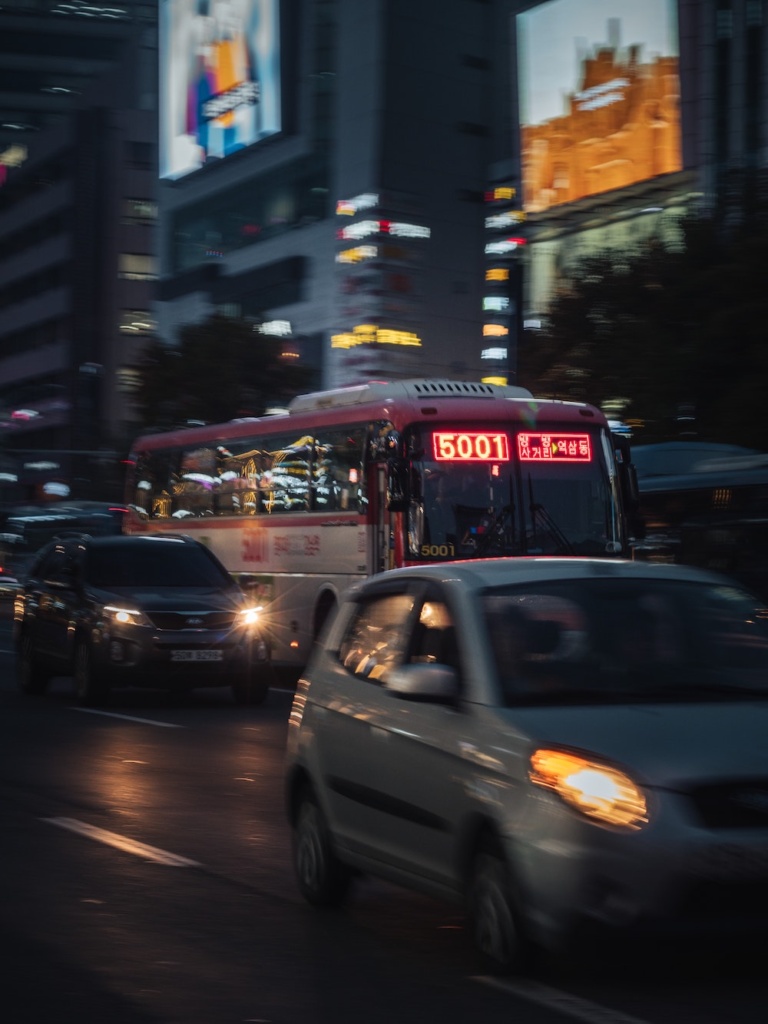 Seoul and the main cities in Korea are often congested. On the weekend going in and out of Seoul is always very stressful and a lot of time is spent stuck in the traffic. On weekdays during peak hours expect the same.
However, the infrastructures are really good and traffic not that bad once you are out of the city. The best way is to adjust your routine by going earlier at work for example.
If you intend to drive to work, it is advisable to find a house near your workplace. And be aware that sometimes to drive just a few kilometers it can take 1 hour depending on where you are in the city. So distance is not the only factor.
On top of heavy traffic, also expect reckless drivers. The rules are not really enforced in South Korea. We have seen people crossing the red light so many times, even in front of policemen and they did not say anything.
It is common to have people stopping on the side of the highway without really looking behind, cutting lanes right in front of you, people overtaking from left and right. Basically, there aren't real rules when driving in South Korea. Or at least, that's what we felt…
---
Con: Air Pollution
Unfortunately in the recent years the air pollution in Korea is getting worse.
In 2019, the government even had to pass emergency measures to tackle the air pollution problem after record levels of fine dust. The government used emergency funds to install high-capacity air purifiers in classrooms, encouraged sales of liquified petroleum gas vehicles or electric vehicles, and implemented policies to curb the use of coal-fired power stations.
Don't be too scared though, it's not every day like that and not as bad as other cities in China or India. Just be aware of it.
Some people wear masks during high pollution peaks. We also invested in air purifiers in our home which really helped lower the level of fine dust.
But in the 3 years we lived in South Korea, it was probably very bad 2 to 3 weeks a year only.
Check this website to check the air pollution level.
---
Con: Harsh winter
If you do not like Winter, then South Korea might not be for you.
Winter can be really harsh here with Siberian wind and temperatures as low as -20 degrees Celsius. The first thing we did in Winter was invest in a very thick Korean Winter Jacket. Best investment we made in Korea, as it was really worth it!
It doesn't snow too much, and most of the time it is sunny at least.
If you like snowboard or skiing at least South Korea has many ski resorts! We listed the best ski resorts here. Our favorite one is Phoenix Park, we wrote a full guide here and made a video here.
---
Con: Limited work-life balance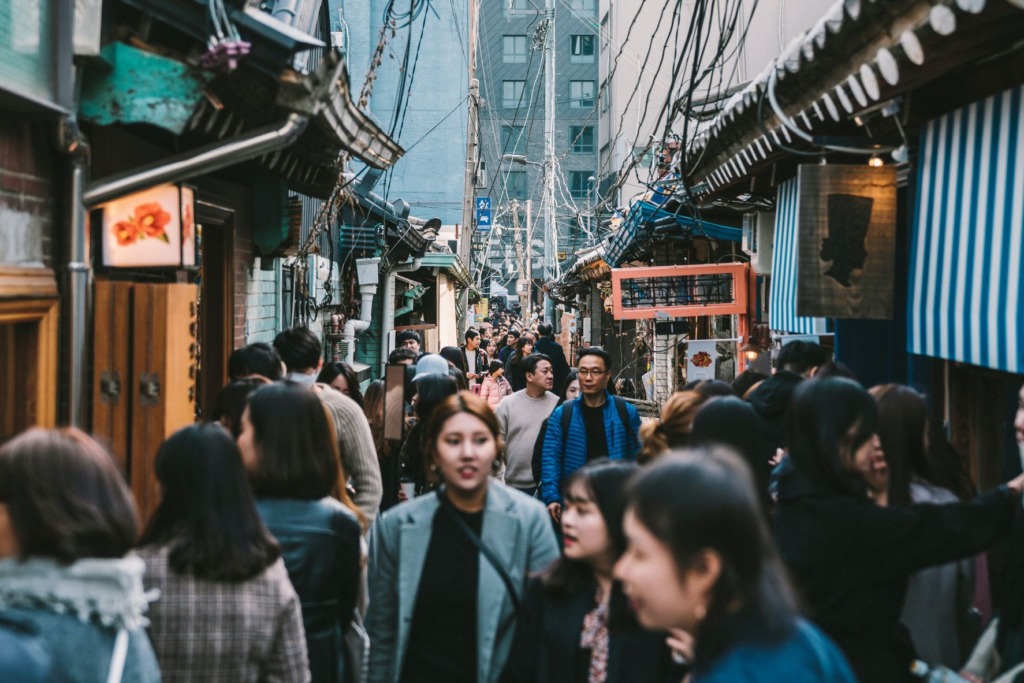 Koreans are some of the hardest-working people in the world. Actually, not only at work but right from school at a very young age. Kids are being challenged to succeed.
It is the norm that after school kids will have private teachers for various topics until late at night.
It then continues in their professional life, when working hours are really long. Recently the government reduced the maximum working hours from 63 to 52h per week. This is still a lot. And don't count on resting and taking long breaks, since most company only offers 10 to 15 days of leave per year.
In the 3 years we lived in Seoul, there was a clear effort from the government to push companies to reduce their working hours and implement clear control to enforce the 52 hours of work per week.
So overall, things got much better over time. We managed to finish work at reasonable hours. Which was good. However, still expect to work hard in South Korea!
---
Con: South Korea is technically still at war…
To be honest this is not a major Con… However, when we decided to move to South Korea, this was our family's first concern: "What about North Korea? It must be dangerous to be in South Korea? etc."
Well, Koreans don't talk about it much, and would rather make jokes about the current situation. It's been like that for so long, that it doesn't feel that South Korea and North Korea are still at war.
Perhaps the only time you will realize it, is when you visit the Demilitarized Zone (DMZ), the border between the North and the South. So don't worry too much about it.
---
Conclusion about the Pros and Cons of living in South Korea
Like in any country in the world, there are things we like and things we don't like. However, having lived in so many different countries now, we learned that we always adapt and adjust ourselves to the places we live.
Ultimately the good things will prevail. And the things we didn't like made up for some good and fun stories back home.
Living in a new country is always a fantastic experience. We always enjoy the first few months, when everything is new, every day we learn about something else and we can't wait to talk about our new life to our friends and family back home.
If you ever have the chance to move to South Korea, do not hesitate. It is a great place to live, with plenty of things to do and see. It is the occasion to discover a unique culture, with fantastic traditions, interesting history, delicious food, and very nice people. This is certainly what we remember the most about South Korea.
We hope that you found this post useful about the pros and cons of living in South Korea. We wrote many posts about South Korea. You can check them all out by clicking here. If you are moving to South Korea soon, make sure to read our full guide for expats here.
---
READ ALSO
COMPLETE GUIDE FOR LIVING IN SOUTH KOREA
UNDERSTANDING THE KOREAN CULTURE
THE BEST TIME TO VISIT SOUTH KOREA
BEST THINGS TO DO IN SOUTH KOREA