WHAT TO KNOW BEFORE MOVING TO SOUTH KOREA? PROS AND CONS OF LIVING IN SOUTH KOREA? BEST PLACES TO LIVE IN SOUTH KOREA ?
In this post we provide a complete guide for moving to South Korea for expats or students.
Things you need to know before moving to South Korea
Do you dream of going on an adventure to an Asian country? South Korea is a popular destination with expats from all over the world. The country attracts many visitors thanks to its economic wealth and the many opportunities offered on all levels.
South Korea is known as the land of the tiger. Its capital is Seoul.
In this post we provide a complete guide for living in South Korea. How to get a visa, the best way to find a job, top places to live, opening a bank account etc. We hope that you will find this guide helpful for your move to South Korea.
We also share our daily life experiences in South Korea in another post here.
---
Introduction to South Korea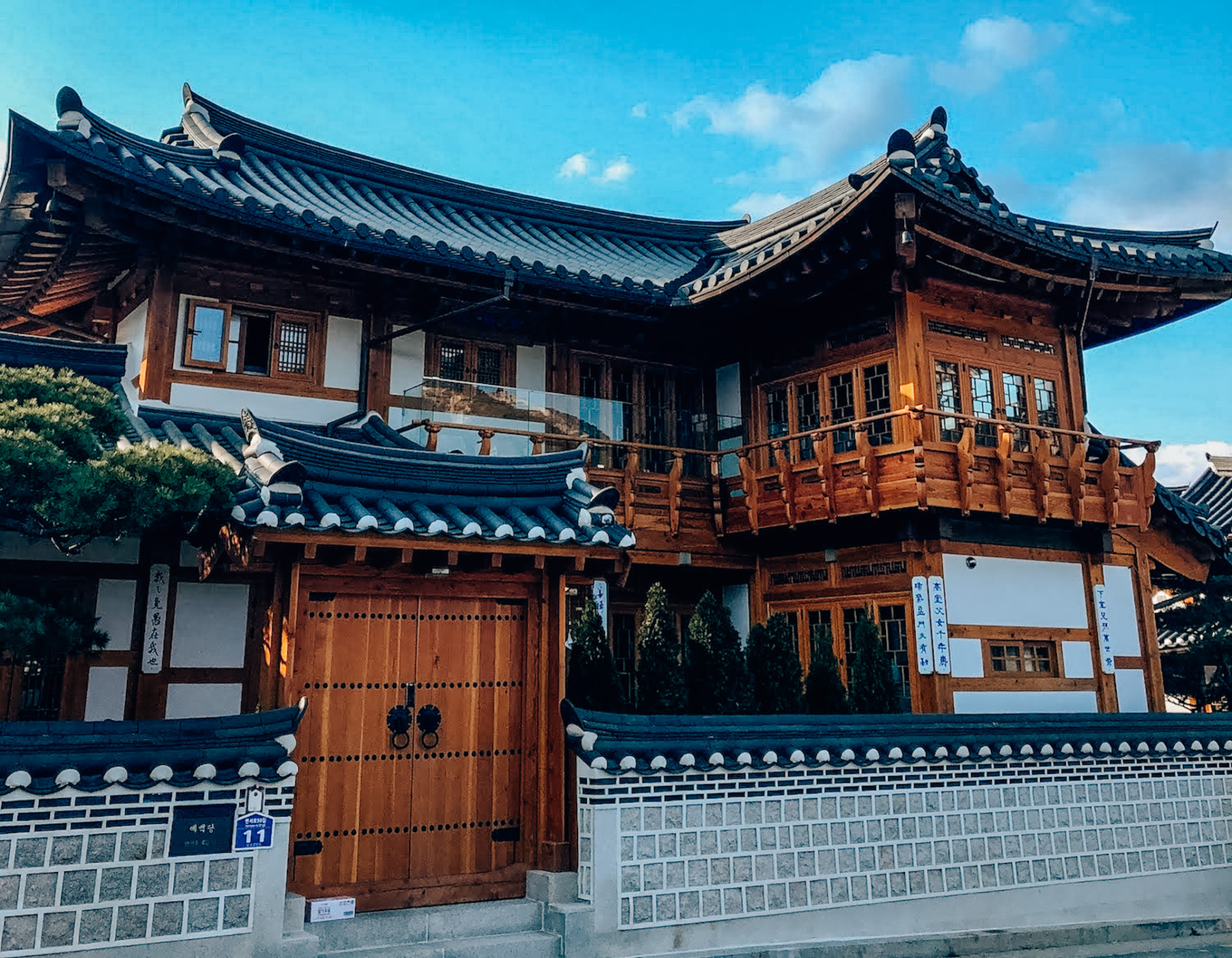 1. Demography
South Korea has a population of over 50 million. It is an ethnically homogeneous population with a Chinese community as minority. Although many Koreans decided to emigrate abroad due to the political instability in the country, millions of foreigners, especially from Europe and the United States have settled in the country over the years. Seoul, Busan and Incheon are the most populated cities in Korea.
The official language of South Korea is Korean. But other languages ​​such as Chinese and English are also spoken there. On the other hand, languages ​​such as French, German and Spanish are taught in schools.
---
2. Economy
South Korea is one of the biggest economic powers around the world. Its GDP per capita amounted to 31,362.75 USD in 2018. Its economy is mainly based on export and import of goods. Several other sectors such as technology also contribute to its GDP.
The country is a member of the Asia Pacific Economic Cooperation (APEC), the Association of Southeast Asian Nations, and the G20.
---
3. Politics
South Korea is a republic with, at its head, a President who is also the chief of the army.
As for the South Korean parliament, known as the National Assembly, it has 299 seats. 245 parliamentarians are elected by direct suffrage while the rest of the seats are distributed proportionally.
---
4. Climate
The country has a humid subtropical climate. It is marked by four beautiful seasons.
Winter lasts from December to February, with occasional snow and rain falls (if you like winter sports, check our the best ski resorts in Korea here or check out our video from Phoenix park our favorite resort, here). Winter can be really cold at times, reaching -20 degrees Celsius in Seoul.
Spring begins in March and is one of our favorite season, the flowers are gorgeous. And make sure to check out the amazing cherry blossoms.
Summer begins in June, it is usually very hot and humid with a monsoon season which usually starts in July and sometimes last until August.
In September starts Autumn, the most beautiful season in Korea. Expect all the trees in sharp yellow, red and orange. A great time for hiking. In autumn the weather is relatively dry and sunny. Apart from the monsoon season, it doesn't rain a lot in Korea.
---
5. Our Impressions
We lived in Seoul for 3 years after spending 4 years in Hong Kong and 2 years in Singapore. South Korea was definitely harder to adapt as a foreigner. First the language barrier is sometimes quite important. Opening a bank account, getting a phone, ordering things online, would not be possible without Google Translate. We wrote a full post about the pros and cons of living in South Korea here.
It is also less foreigner friendly compared to other countries. Not that Koreans don't like foreigners, but since there aren't as many expats as in Singapore or Hong Kong for example, the services for foreigners are not as straight forward.
Nevertheless, after a few months of adjustments, we really started to love Korea. Obviously the food is amazing (even for non meat eater like us). But the country itself is absolutely stunning. We discovered some places which really amazed us.
Take for example the majestic tea plantation in Boseong, an absolute beauty in Korea. The beautiful beaches in Jeju, such as Hamdeok, a true Hawaii of Asia. The possibility to go surfing some amazing spot (best 7 spot for surfing in Korea here), or some amazing national parks such as Taean.
---
6. There is something for everyone in Korea…
There is literally something to do for everyone in Korea. You will never get bored if you like exploring things.
And then, one thing we did not know when moving to South Korea, but astonished us, is that Korea is one of the country which drinks more coffee per capita in the world. The country is full of amazing cafes wherever you go. Apparently Korea has the highest number of Starbucks per capita too. Impressive right ! Here we listed our favorite cafes with outdoor sitting area to enjoy a good cup of coffee.
To summarize, if you have an opportunity to go live in South Korea, do not hesitate. You will have an amazing time. Just give it a few months to get everything settled. This guide will give you some great tips to get everything organized for living in South Korea.
---
Getting your visa for South Korea
South Korea offers several types of visas to foreigners who wish to set foot on its soil. So, for those looking for living in South Korea, the "land of the morning calm", it will be necessary to apply for a work visa.
There are also specific types of visas for investors wishing to start a business in South Korea, as well as for those wishing to enter into a partnership. Visa for students are a bit different. All visa applications are made at the Korean embassy or consulate in your home country.
All foreigners that enter South Korea intending to stay for longer than 90 days have to register with local immigration authorities within the first three months of their stay.
---
1. Work permit for South Korea
There are two official ways to apply for a Korean work visa:
If you are not yet in South Korea, you will need to apply for a work visa with the consent of your Korean employer. If you are there, you should contact the South Korean consulate or embassy in your country of origin. Korean work visas are generally valid for one year and it takes anywhere from two to four weeks to get them.
The type of work permit and employment visa you get in South Korea depends on what you do. Your options for a long-term employment visa (allowing you to stay for more than 90 days) are the following:
E-1 Professor Visa
E-2 Foreign Language Instructor
E-3 Research
E-4 Technological Guidance
E-5 Special Profession
E-6 Culture and Art
E-7 Specially designed activities
D-5 Long term news coverage (reporter, journalists etc.)
Visa holders can also apply for a visa extension if they plan to work longer with the same employer.
Once in South Korea, you will need to obtain an Alien Registration Card from the South Korea Immigration Office. This card, ARC, contains your personal information, your profession, the type of visa and the length of stay.
---
2. Business Visa for South Korea
If the purpose of your stay in South Korea is continuing your business endeavors you started abroad or becoming an investor in a Korean company, you might need to look into specifications about the following visas:
intra-company transfer (D-7);
corporate investment (D-8);
trade management (D-9).
To obtain a business visa for South Korea, you must be in possession of a valid passport. When submitting your request, you must submit a photo, the completed and signed application form containing South Korean address and telephone number, an invitation letter, a copy of the commercial record of the company in which you wish to invest, and a company document indicating your current position within the company.
---
3. Work-Holiday Visa
If you want to go to Korea to explore the country while working, the Working Holiday Program (WHP) allows you to stay for up to 12 months. Visa holders have the option of working at a local company, completing an internship, and even studying for the duration of their stay.
Only passport holders from the following 21 countries are eligible for WHP: Australia, Austria, Belgium, Czech Republic, Canada, France, Denmark, Hong Kong, Germany, Italy, Japan, New Zealand, Portugal, Netherlands, Sweden and Taiwan. , United Kingdom, Hungary, United States of America, Israel, Chile and Ireland. Please also note that the quota of applicants varies from country to country.
You can apply for a working holiday visa at the South Korean embassy or consulate in your home country. The following conditions apply:
The working holiday visa is granted to people between the ages of 18 and 30.
People aged 30 are allowed to enter South Korea until the evening of their 31st birthday.
You are not allowed to take dependents while in South Korea.
Once the visa is granted, the beneficiary has the right to live and work in South Korea for up to 12 months.
You can only benefit from the working holiday program once.
---
4. Student visa in Korea
If you want to study in Korea, it is not that difficult. The most common visa is the student visa D-2. It must be obtained before the start of a semester at a Korean university. Other types of visa such as F type are also acceptable for students.
However, short-term visas such as B-type or C-type visas are not acceptable as these visas do not allow foreigners to take academic programs at a university in Korea. Student visa can be obtained at a Korean embassy or consulate in the applicant's home country.
---
Working in South Korea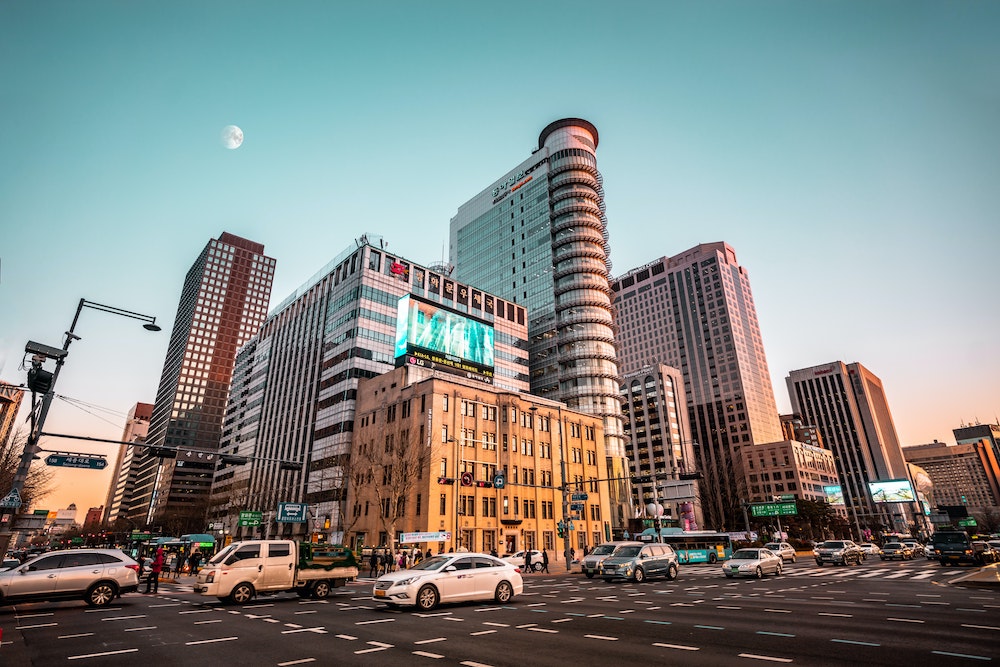 1. Overview of the job market
If you want to work in South Korea, chances are that you will end up working in Seoul, as this is where most opportunities for foreigners are.
Seoul is a dynamic city with a strong innovation effort. The country's strong growth rate inevitably generates job creation and opportunities, however, access to the labor market is not easy for foreigners.
South Korea's growth rate in 2019 was 2.8% and the gross national income per capita is over 30,000 USD. The land of the morning calm, and especially Seoul, presents itself as a powerful economic player within Asia and even more so at the global level. Korean companies are now taking on an international dimension, just mention Samsung, Kia, Hyundai to understand Korea's international influence, which explains the growing interest of expatriates in Seoul.
The free trade agreements signed between South Korea and the European Union and Canada in the early 2010s have significantly increased opportunities for foreigners by promoting the creation of missions and projects between various countries and South Korea.
We wrote a full post here with practical advices on how to find a job in Korea.
---
Some obstacles for foreigners…
Nevertheless, the job market presents significant obstacles for foreign nationals. In fact, Korean students are highly educated and can benefit from advanced education in many fields.
Competition to enter the labor market is therefore fierce. Indeed, companies established in South Korea must justify each hiring of a person of nationality other than Korean by explaining the reasons to favor the expatriate rather than the local national.
Given the current difficulties in terms of unemployment of young workers (around 10% against an average of 3%, for the entire population), the immigration services are very careful and demanding on the quality of files to which they grant a work visa in order to favor young Korean workers.
---
English teacher are most common expats in South Korea…
In order to put the best chances on your side, you must prove that you have the experience and qualifications that would be lacking in South Korea. Thus, the profiles sought are mainly holders of higher education diplomas such as Masters, MBA or PhD, however, some international groups offer job assignments through competitive examinations. An English or Korean language certificate is advised and sometimes required upon recruitment.
Hiring by a small company or by a startup is not impossible, however rarer since the company must sponsor the work visa and all young companies do not have sufficient financial capacity.
Generally you have more chances if you are a highly specialized executives in positions of engineers, computer scientists,, marketing, project manager. However, if you are an English teacher, which are the most common expats living in Korea, you will have more chances in finding a job.
---
2. Best way to find a job in Korea
The most popular ways to find a job in Seoul is online. Sites like LinkedIn are working well here. Other site such as Indeed, Xpat jobs and even Craiglist have job offers for expats in Korea.
You can also ask the Chamber of Commerce of your country of origin. They regularly update their website with new job offers sent by companies seeking to hire a foreigner. You can also consult the pages of chambers of commerce of other nationalities as the languages ​​used for working in Seoul will in the vast majority of cases be English and Korean.
Korean newspapers and recruiting agencies are also a good way to find a job. The Korea Times may include vacancies in its advertisements, you will be able to consult both the print version in South Korea and the newspaper's website.
Finally, you will have the opportunity to go through a recruitment agency such as Manpower Korea or Kelly Services.
Your CV and cover letter must be as precise as possible and define your professional projects as well as your past experiences. Korean employers are likely to make every possible checks so you would not gain anything by being confronted with falsified information.
Good luck with your research ! It will be all worth it for living in South Korea 🙂
Full post on how to find a job in Korea.
---
Studying in South Korea
1. Enrollment in a university in South Korea
South Korea is a popular destination with foreigners keen to pursue higher education in an Asian country. Many public and private universities offer recognized degrees with affordable education, a scholarship program, and many programs taught in English. In addition to the variety of educational programs, you will enjoy various options for accommodation.
To join a university program in South Korea, you must pre-register with the university or higher education institution you have chosen. To do this, prepare your pre-registration file by adding the following documents:
The registration form duly completed and signed,
A cover letter and a CV,
Photocopies of all your diplomas and study certificates,
One or more letters of recommendation,
A photocopy of your passport,
A certificate of proficiency in English or Korean (if required),
A financial certificate attesting to sufficient funds of at least 10,000 USD
You must prepare your registration form at least one year before submitting the application. Registrations for the first academic semester take place from September to November and from May to June for the second semester.
If your application is successful, you will receive an acceptance letter allowing you to apply for your student visa at the South Korean embassy or consulate in your home country.
---
2. Universities in South Korea
South Korea has more than 500 higher education institutions. According to the QS World University Ranking published each year by the English company Quacqarelli Symonds, the land of the calm morning ranks six institutions in the 150 best in the world, among them the three best universities in Seoul (all three public): Seoul National University, Korea University and Yonsei University. Each year there is a national competition for final year high school students, the results will determine the level of universities that will be accessible to future students.
The first Korean university degree (haksa) is prepared in four years and is in a way the equivalent of the Bachelor which only includes three years of study, then comes the Seoksa which is prepared in two years and finally the Paksa, in three years.
However, universities are not the only establishments welcoming foreign students, there are also institutes in various subjects, in particular languages. In terms of education, each university offers diverse degrees, ranging from financial MBAs, learning the Korean language to studies of history, art or culture.
Finally, taking Korean courses for free, is also possible for foreigners. Check out the Seoul Global center or Korea Foundation Cultural Center. These courses do not lead to any diploma, but are a good way to learn the language.
---
3. Registration fee for university
The registration fees for students who are not dependent on an exchange program from their home university are much higher with an average of around 6,000 euros for the school year, or two "semesters" of four months each. There are scholarship systems which depend on the economic context of the student or his academic results and which are issued on a case-by-case basis.
Although it may seem cumbersome, expatriation as a student is the easiest and most secure method to obtain a long-term visa in Korea.
Student life in Korea is great and exciting. Ask any student who have been studying in this country. Especially in Hongdae which has many universities in Seoul. It is also one of our favorite neighborhood to hang out. Check out our post here.
---
Housing in Korea
Here is a summary of the best way to find a house in Seoul. Like we said before in this post, living in South Korea or settling in Korea is not always very easy for foreigners. Finding a place to stay is one of the hard part when moving to Korea.
If you want to know more in details, you can check our post of the best neighborhoods to live in Seoul as an Expat here.
---
1. The rental system in South Korea
With nearly 10 million inhabitants for an area of ​​605.52 km2 Seoul is a very populated city. Seoul is also the Korean city that attracts most expatriates, its growing popularity making it more difficult to find accommodation and driving up prices.
South Korea, and therefore Seoul, has a different rental system compared to the rest of the world. Here are the different type of rental in South Korea:
---
The Jeonse
When renting the accommodation, the tenant will pay a deposit ranging from 50 to 100% of the value of the property rented without acquiring ownership. The transfer of ownership does not take place but the tenant does not pay rent until the end of his lease, when he will recover all of his deposit.
---
The Wolse
Closer to the standard system, under wolse you will have to pay a deposit before entering the apartment, then a monthly rent. However, Korean deposits are much higher than in most part of the world. For a Korean deposit, it will be around a year's rent, which for a small apartment or studio can easily be estimated between 5,000 to 10,000 Euros. Yup, that's a lot of money !
However, if you do not have sufficient funds do not despair, the research will undoubtedly take more time but it is still possible to find the rare opportunity with low deposit. This is what happened to us. The landlord lived in the US for most of her life, so she understood that in other part of the world the deposit is much less.
Our agent negotiated with her, to lower the deposit to 5 month (+ the 1st month upfront). So basically half a year… Still high, but much better than a full year of rent upfront. We considered the deposit as our savings for a few years 🙂
---
The more the deposit the lower the rent…
However, if the deposit is not a big issue, you have the option of offering the landlord a higher deposit in exchange for a lower monthly rent. That's the standard way of negotiating.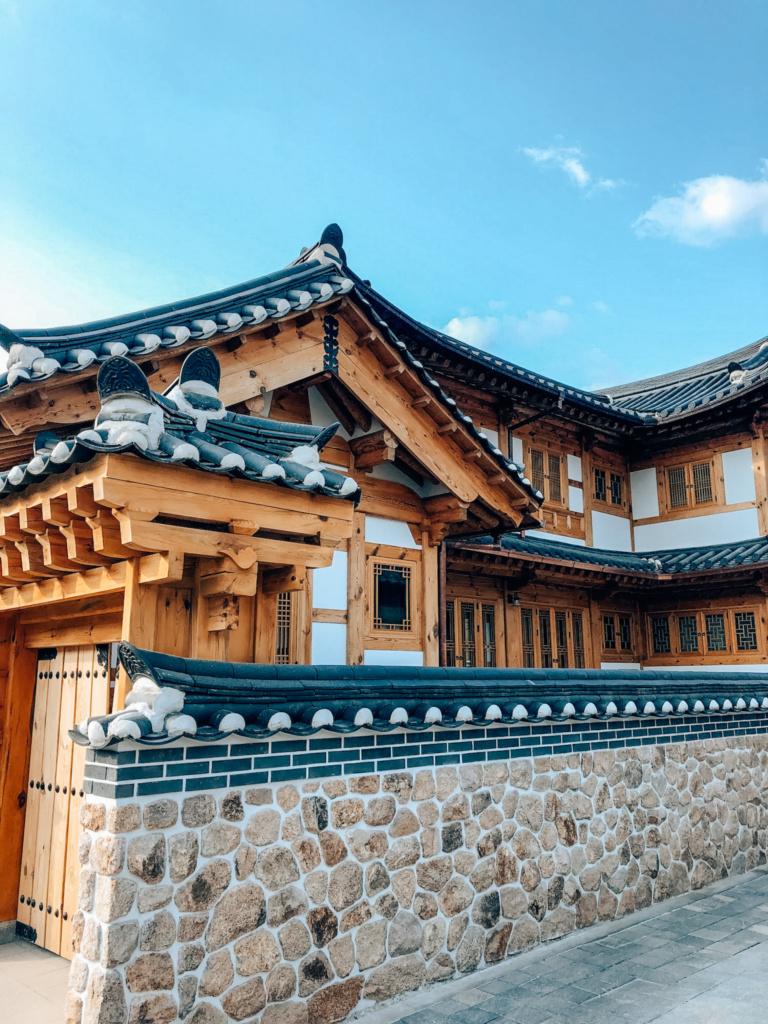 You rent will depend on your neighborhood and the type of accommodation (studio, apartment, detached house). But rents are relatively high in Seoul. Compared to Paris, London, Singapore and New York.
For the cheapest rent, look for goshiwons. These are private tiny rooms with common kitchens and sometimes shared bathrooms. The goshiwons are the cheapest solution and often do not require a deposit, however the spaces offered are really small (between 5 and 10 m2 for the most part) and you may have unpleasant surprises in terms of hygiene.
During your research, you will find that the more recent the building and the services it offers, the higher the rents will be. Indeed, some buildings in Seoul have a reception like hotels and have a basement equipped with shops, gyms, dry cleaning, hairdressers, restaurants and can even be connected by their basement to the subway.
---
The best areas to live in Seoul
The city of Seoul is divided into 25 different Districts which are called "Gu" and which vary in size between 10 and 47 km2. It would be difficult to cover all the neighborhoods in detail, therefore we will focus on the most dynamic and interesting in terms of housing.
Mapo-gu
Mapo district is arguably one of the best known to foreigners, especially by students due to the presence of Hongik and Sogang University and its proximity to Yonsei and Ewha universities.
Dynamic, it is an ideal district for the installation of a student or young expatriate wishing to take advantage of Korean nightlife and meet new people. Although festive, there are a lot of quiet areas.
In addition, labeled "student" the district of Hongdae (contraction of Korean words for Hongik University) represents only a small part of the district of Mapo-Gu which, for the rest, is residential but dynamic.
---
Seodaemun-gu
Neighboring Mapo-Gu district, Seodaemun-gu is home to two important Seoul universities (Ewha and Yonsei University) and also has a vibrant student life while retaining more traditional aspects than its neighbor.
The standard of living will be similar to Mapo-Gu but the setting will be less festive and you will enjoy more nature there thanks to the numerous parks and Ansan mountain, perfect for hiking. In addition, if you are looking for a detached house rather than an apartment, you can focus your search to the Yeonhui-Dong district.
---
Yongsan-gu
Located in the heart of Seoul and on the banks of the Han River, it is in this district that we find Itaewon, the privileged district for expatriates which has the most shops and restaurants offering services in English. Living in Itaewon and its surroundings (the HBC district in particular) will guarantee you a simpler approach to your procedures in Seoul and easy access to services such as hairdressers, manicures, telephone services.
It is in Itaewon and HBC that foreigners find accommodation most easily and that the owners are the most accommodating with people who are not Korean, especially in terms of deposits which can then be lower or even non-existent.
Among the different districts of Yongsan, it is possible to mention Hannam-dong, which is known for the many expatriates and diplomats that it houses and its reputation as a very safe district. The apartments are often spacious and you could find a detached house, but the prices are generally high.
---
Gangnam-gu
This famous district is one of the most modern and popular in Seoul, apartments are often small for a much higher budget than in the rest of the city, however, if you can afford it, you can enjoy a sophisticated and dynamic atmosphere. Although, personally we are not big fan of Gangnam, and would rather stay in Mapo-Gu and Seodaemun. To find out more about Gangnam, you can check our our dedicated post here.
---
Seocho-gu
One of the main attraction of the Seocho-Gu district is the French quarter called Soremaeul, it is not the least expensive district but you will find a little bit of France there. Its atmosphere makes it an attractive district for families and expatriates wishing to escape the student bustle.
In addition, for families wishing to send their children to a French school, the French high school in Seoul is located in Soremaeul.
In conclusion, the more modern the district, the higher the rents will be and the same goes for buildings. During your visit, be vigilant and pay attention to the condition of the building and the accommodation, in fact, aging properties are not always well maintained in Seoul and can hide problems of humidity, decay or insulation.
I hope this section helped you if you plan on living in South Korea.
---
Opening a bank account in South Korea
Alright, so here is another complication of living in South Korea as a foreigner ! It was quite an experience opening a bank account in South Korea. We chose Hana Bank, which is one of the largest local bank. You would expect that those big banks, will have someone who can speak English and guide you in opening an account… however we weren't that lucky the day we went to open our account.
So it became quite a challenge to open our bank account. Although the country is very modern for a countless of things, the banking industry is highly regulated, and requires to sign many documents just to open a simple account. And of course, everything written in Korean.
So if you can, we recommend that you have someone you can speak Korean who accompany you to the bank for the first time.
South Korea is home to the branches of several major international banks, including the global Citibank network and HSBC. Before your expatriation in South Korea, it is recommended to check whether there are partnerships between your usual bank and a South Korean bank.
---
1. Procedure to open a bank account in South Korea
The documents required to open a bank account vary from bank to bank. However, you will still need to bring your:
Passport
Work visa
Registration card as a foreigner (ARC)
It would be better if you already have a place to live with an address and a phone number (very important for online banking)
Once your bank account is open, you will get a debit card, which can be used to withdraw money from ATMs and also to make payments.
It can be quite difficult for foreigners to get credit card in South Korea. However, some banks offer low limit credit cards to foreigners. Others may grant you a credit card if you pay the equivalent or double of your credit limit on a deposit account. You can also take foreign credit cards to South Korea with you and use them without any problems.
Also be aware that if your partner comes with you to Korea, he or she won't be able to have a debit card at his or her name. So we asked for 2 debit card under the same name. Which wasn't a big deal, but just be aware of it.
Overall, we recommend Hana Bank or Shinhan Bank for foreigners. These banks seems to have more services in English compared to the others.
---
2. Money transfers from and to South Korea
You can make international money transfers to and from South Korea. Note that foreign nationals holding temporary work visas in South Korea are limited to a transfer amount equal to 60% of their monthly salary to their home country. However, the conditions vary from bank to bank. Your passport will be required for each transfer.
Good luck with your bank account, this is another important step though on living in South Korea.
---
Driving in South Korea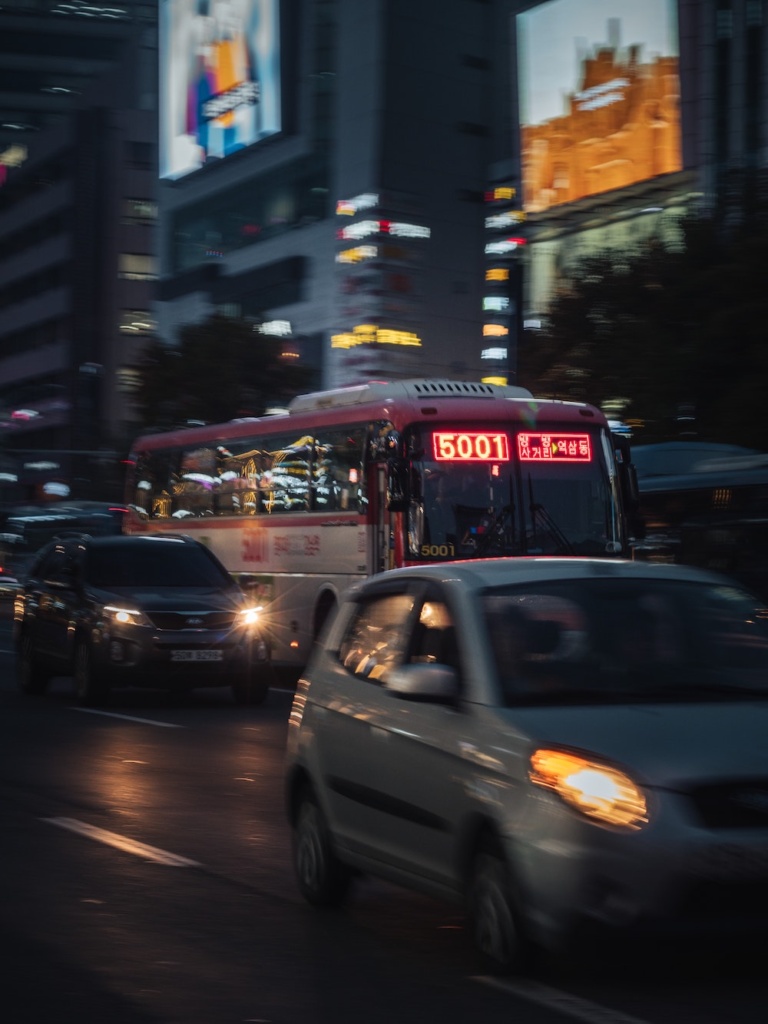 If you are staying in South Korea for short term, you are allowed to rent a car provided you have an international driving license recognized by the South Korean authorities. To apply for an international driving license, you must contact the local authorities in your country of residence.
1. Apply for an international driving license
Before traveling to South Korea, you must apply for an international driving permit, including the following supporting documents:
Your valid identity card or passport or residence permit,
Your national driving license,
Two passport size photos
The fees and duration of an international driving license depend on the issuing country.
You are allowed to use your international driving license for one year in South Korea. After this period, you must apply for a local South Korean driving license.
If you are staying in South Korea for only a few months, it is best to exchange your driver's license. The list of countries whose citizens can exchange their driving license is available on the Korea ROAD Traffic Authority (KoRoad) website.
---
2. Exchanging your driving license in South Korea
If you want to obtain a Korean driver's license, you can do so by exchanging your driving license from your home country. Your national driving license must be translated and certified from your embassy in South Korea,
To exchange your national driver's license for a South Korean license, go to a local driver's license examination office with the following documents:
Your passport,
Your ARC card (Alien Registration Card),
3 passport-sized identity photos,
A certificate from your embassy (unless you are from Belgium, Canada, the United States, Italy, Germany, Poland, Spain, France or Japan),
Vision and hearing tests (subject to a fee, approximately 11,000 won)
In Seoul you can simply visit the Global immigration center.
Note that when exchanging your driver license, the Korean authorities will keep your original home country drivers license. When you travel back to your home country you can request it back. It is quite inconvenient, but unfortunately this is the standard process for foreigners living in Korea…
---
Getting a phone subscription in South Korea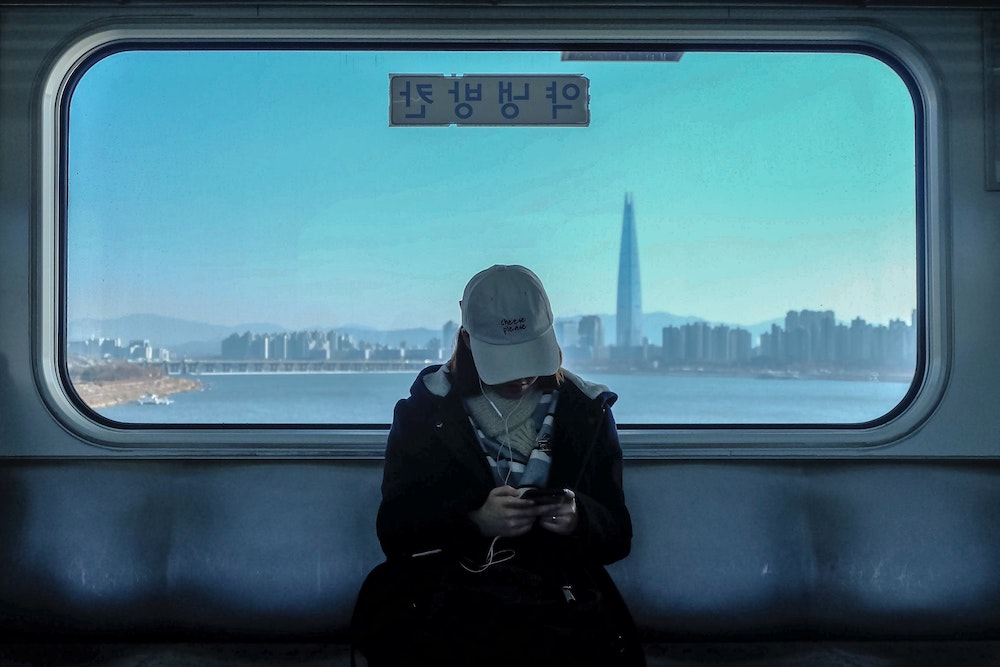 South Korea's telecommunications market is one of the most developed in the world. Once living in South Korea, you can easily take out a mobile phone contract. You will be able to choose between several mobile phone providers, different plans and affordable monthly plans. We recommend KT or SK, which are the 2 main providers.
---
1. Landline phone in South Korea
Although landlines are becoming increasingly scarce in South Korea, you can take advantage of such a service by visiting a local telecommunications agency. Bring your passport and foreigner registration card as well as proof of residence in Korea to sign the contract.
Generally speaking, the phone and installation are free, and there are many special packages for international calls, as well as other promotional offers.
To make calls to South Korea, you need to know the different city codes. Here are some examples : Seoul: 02, Incheon: 032, Busan: 051, Gwangju: 062
---
2. Mobile phones in South Korea
The mobile phone market in South Korea is one of the largest in the world, with major mobile phone manufacturers such as Samsung and LG dominating the local and global markets. The number of mobile network subscribers in South Korea exceeded 60 million, more than the country's total population, which is just over 51 million.
South Korea already has the fastest internet connection in the world, but it also launched 5G services in 2020. The number of smartphone users in South Korea has reached almost 50 million. More than 70% of smartphones in South Korea are Android, led by their giants Samsung and LG.
To get your subscription, go to SK or KT agency and get started. It is relatively easy. Although the language can be a burden, you should be able to easily understand the different packages.
---
Taxes in South Korea
If you have the intention on living in South Korea for extended period of time, you may wonder about the tax system. Note that you will have to pay taxes if you have been living in the country for more than a year. Either way, make sure you get all the relevant information from the Korean tax authorities.
1. The different types of taxes in South Korea
There are several taxes in South Korea:
Income tax,
Corporate tax,
Value added tax
South Korea has signed a tax treaty with several countries to avoid double taxation. Additional information can be found on the National Tax Service website.
---
2. Income tax in South Korea
Residents in South Korea are taxed on their income from home or abroad. In addition, income tax is deducted at the source and a tax return must be filed at the end of each year.
A special tax regime applies to expatriates in South Korea. Their income is taxed at an overall rate of 20.9%, made up of 19% income taxes and 1.9% local income taxes. Some foreign nationals residing in South Korea can choose between the flat rate of 20.9% without any deduction or a graduated rate between 6.6% and 44% after deduction.
For Korean residents and citizens, the tax schedule varies as follows:
0 – 12,000,000 KRW: 6%
12,000,001 – 46,000,000 KRW: 15%
46,000,001 – 88,000,000 KRW: 24%
88,000,001 – 300,000,000 KRW: 35%
Over 300 million KRW: 38%
You can benefit from deductions or tax credits in South Korea. These apply to tuition, insurance, medical expenses, etc.
---
3. Corporate tax in South Korea
In South Korea, foreign corporation tax is based on the company's annual income generated by its permanent establishment. In addition, a business is taxable on the income generated by the transfer of its assets or profits.
The tax schedule varies as follows:
0 to 200,000,000 KRW: 10%
200,000,001 million – 20 billion KRW: 20%
Over 20 billion KRW: 22%
Certain companies, such as agricultural and fishing cooperatives and investment companies, may be exempt from tax. However, they may be required to pay other forms of taxes, such as city planning taxes, office taxes, etc.
---
4. VAT in South Korea
Value Added Tax (VAT) is applied at a standard rate of 10%. However, export products are exempt from tax. There is also a special excise tax on products containing alcohol and tobacco, as well as energy, transportation and automobiles.
---
5. Duty Free System in South Korea
It is also possible to shop tax free in South Korea. For example, the following conditions are eligible for duty-free purchase:
People with permanent residence abroad,
Foreign visitors not staying more than six months in South Korea,
South Korean nationals living abroad for more than two years and visiting South Korea for less than three months
---
Health system in South Korea
If you are thinking of living to South Korea, you are probably wondering about the local health care system. Korean doctors and hospitals are highly developed and use the most modern technologies, like in Western countries. Indeed, health is an issue particularly taken seriously by Koreans, so much so that for the slightest symptom of a cold, they go to the local hospital.
In South Korea, locals and foreigners alike enjoy good health care, and doctor visits are very cheap. Most doctors in South Korea also speak English fairly well.
It is strongly recommended that you find out about the necessary vaccines before your move and, above all, take out health and repatriation insurance.
Foreigners working in South Korea are included in the local health system and receive a health card.
Health-related costs are automatically deducted from the monthly salary and represent around 5% of the salary. The employer also pays 50% of the foreign employee's health care.
---
Understanding the Korean culture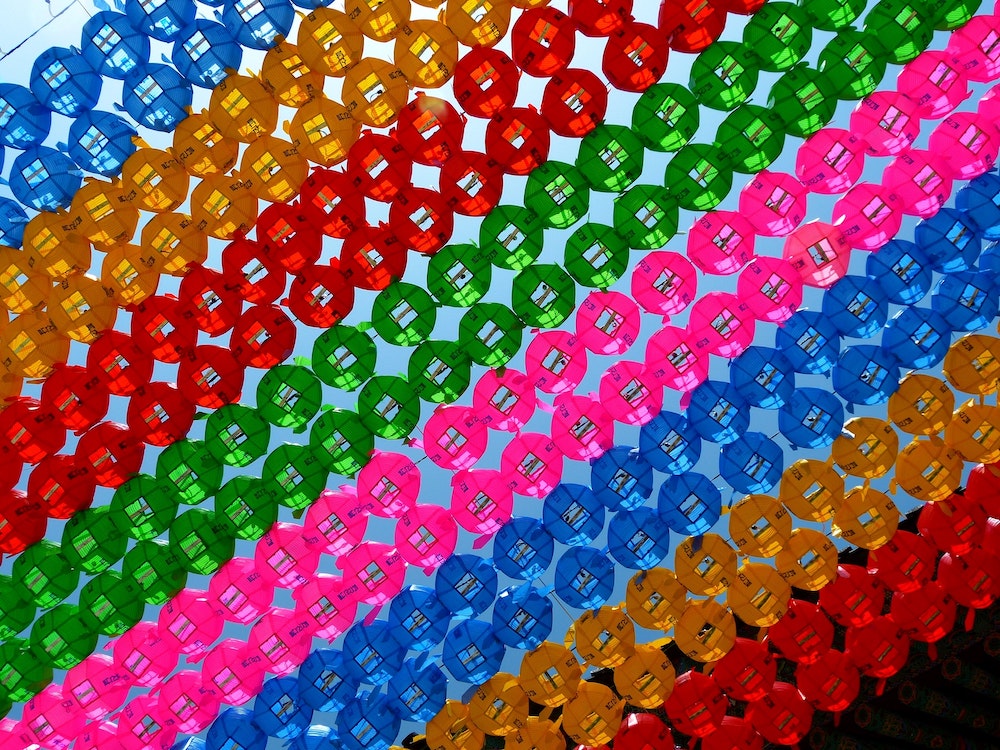 Whether you decide to go on a vacation or living long term in South Korea, you will be confronted with many cultural differences.
1. Learn the local language
The basis for any successful expatriation to South Korea is learning Korean, you may not need it for your job depending on your status, but it will be very useful for you on a daily basis. Although the younger generation speak English better and better, it is still very common to meet Koreans who only speak very limited English. However no worries, you won't need a perfect or advanced Korean, but culturally the locals will appreciate the effort you put in learning their language.
Learning the basics of the Korean language will also reassure Koreans who are sometimes intimidated by foreigners because of the few expatriates present in Seoul.
The good thing is that the government offers free Korean language lessons for foreigner. Simply check the Global Village Centers for free Korean lessons. There are a few in Seoul.
---
2. Understanding how Koreans work
The second step is to understand that the conception of Korean society is different from that observed in Europe or the US. Thus, there are essential rules that you will have to respect, even as a foreigner.
The collective is more important than the individual…
For the majority of Koreans, the collective is more important than the individual. For example, you will have to get used to the fact that meals shared with Koreans are no longer made up of individual dishes but often of dishes to be shared and the traditional condiments called "banchan" will be at the center of the table, available to all.
Koreans rarely use the equivalent of "I" and rather use "we" even if to European or American ears the phrase may seem strange ("our mother" will be preferred to "my mother" and this, although you are the only child).
Do not be surprised if an acquaintance or a colleague allows himself to make a remark (positive' or negative) about your weight gain or loss, your tired eye bags or your hair, it is not meant to be offensive and it more to show that they care about you.
Do not be surprised to see an elderly person stand naturally in front of you in a queue without anyone reacting, respecting the elders goes through the fact of giving up your place, especially in the metro where you must not occupy the seats reserved for them.
We wrote a full post about understanding the Korean Culture here. Check it out to find out more.
---
Our favorite things to do and see in South Korea
South Korea is an amazing country. Before moving there, we did not know much about South Korea nor Seoul. People traveling to Asia, would normally choose Japan, Thailand or Hong Kong over South Korea. There are also much less foreigners in South Korea compared to most other Asian countries.
So here are some of our favorite things and most memorable trip in South Korea
1. For sea lovers
South Korea is basically surrounded by a stunning coast line.
In the West
Make sure to check out the national park of Taean, It is well known by locals for its kilometers long and sandy beaches. It is also popular for camping (especially at Mongsanpo Beach), and picking up all sorts of sea creatures on the beach during low tide. Full post here.
In the East
Check our Gangneung, the pine city. The coast on the East is really beautiful, with clear blue water and white sandy beach (click here to know more).
In the South
we highly recommend Geoje. We fell in love with this place. Geoje consists of many large and small islands with a blue coastline and charming landscapes. The island is connected to Busan by an 8.2 km long bridge and a tunnel under the sea which makes it very convenient to travel there (more information about Geoje here). In Geoje, also make sure to visit the magnificent island of Oedo. See more here. Oedo is a botanical maritime garden located on a small rocky island, 4km from the coast of Geoje Island
Our 2nd recommendations in the South, is Namhae. A real hidden gem and still understated place in Korea, not really known by foreigners. We had such a fabulous time on the island of Namhae (more here).
Near Seoul, there are also a few islands to visit on the west coast. We recommend Muuido island, which is the perfect short gateway from the hustle and bustle of the city (click here).
---
2. For adventurers and sporty
Most travelers to South Korea would mainly stay in Seoul. However, if you like sports, and some adventures, there are many things to do just outside Seoul, which is worth experiencing – click here. Since, we lived in Seoul for 2 years, and both of us love going on an adventure or do any kind of water sports, we discovered exciting places, which we would like to share with you here.
For ski lovers, make sure to check out some of the best ski resorts in Korea. Our favorite is definitely Phoenix Park, we made a full video here.
If you like surfing, believe it or not, but Korea has some great spots for surfing. We listed the top 7 spots for spring here.
---
3. For nature addicts
Koreans favorite sport is to go hiking on weekend. Hiking the Bukhansan is a must-do while in Seoul. Buhkansan is a very popular mountain amongst Koreans and tourists for hiking in Seoul. It is the ideal place to relax in the nature while being so close to the city. Between Buddhist temples, the Bukhansanseong fortress and the diversity of the landscapes, there are many things to see in this mountain which is beautiful in all 4 seasons. More here.
Not too far from Seoul, you can also visit Nami Island. One of the most popular place to visit in South Korea. Nami is the perfect romantic gateway near Seoul. The island is beautiful in every seasons. We went there in Autumn and Summer and truly loved it.
Nami Island can be very crowded with tourists over the weekend, hence if you can, we recommend a visit during the weekday (full guide about Nami here).
---
4. Many amazing sights near Seoul…
Not too far from Nami Island, you can stop at the Garden of the Morning Calm. The garden is a 30,000㎡ flower garden, open year round. It is a paradise for nature lovers. The scent of thousands of plants and pines create an unforgettable aroma that will make you forget all your worries. The garden is located in Gapyeong, near Seoul (more info here).
If you like to see animals, we recommend the Alpaca World. The park is the largest alpaca ranch in Korea, covering an entire hill near Seoul. The park opened in 2017.
In Pyeongchang, near the main ski resorts, you can also explore the sheep farm of Daegwallyeong. The farm was established in 1988. The farm spans across195 k㎡.
Another great gateway from Seoul if you like nature is Pocheon Art Valley. Pocheon Art Valley is a former granite quarry, which today became a space devoted to art and culture. The valley is home to an observation deck, an art gallery and a performance hall. Also, there is a cafe, walking trails, a monorail and much more (here is our full post).
In the south, make sure to check out the stunning Boseong Green Tea Plantation. One for the site which impressed us the most in Korea. Absolutely gorgeous. Check out more information about Boseong Green Team Plantation here.
---
5. For foodies
South Korea has plenty of excellent food. It is hard to narrow down the best Korean restaurants and there are so many so we've listed here the best brunches in Seoul and top Vegan restaurants.
Seoul has fantastic and beautiful cafes all around the city. In Spring and Autumn, 2 beautiful seasons in South Korea, we enjoyed getting our cup of coffee outside to enjoy the perfect weather. We then decided to make a list of our top outdoor cafes in Seoul here.
---
6. For city dwellers
If you are visiting Seoul for the first time, you can check out this post, which lists the main attraction in the South Korean capital city.
Insadong is one of our favorite neighborhood in Seoul. If you travel to Seoul, visiting Insadong is a must. Insadong is knows for its many alleys, great shops, authentic restaurants, galleries and so much more. Here, we've listed 8 recommendations of top things to do in Insadong.
Hongdae is another of our favorite neighborhood in Seoul. Hongdae is known for being the student district and one of the party area in Seoul. It has a unique atmosphere in the Korean capital. Between arts and street food, bars, discos, music and original museums, the visit of this picturesque place reveals a dynamic and alternative culture. It is therefore a must-see while you visit Seoul. We wrote a full post about the best things to do in Hongdae, here.
When living in Seoul for a while, and not sure what to do anymore on weekends, we compiled a list of fun things do in the capital here. From Escape Room, Playing Baseball, Aquarium, to relaxation at the Korean Sauna called JJIMJILBANG, there is something to do for everyone. Have fun !
---
7. For a full escape go to Jeju Island
You have probably heard about Jeju if you intend to living in South Korea. Jeju or Jeju-do is a beautiful island situated in South Korea. Nicknamed the "Hawaii" of Korea due to its partly tropical climate, this island is one of the favorite destinations for South Koreans.
Whether it is for holidays, a school trip, a romantic weekend or a solo trip, all the excuses are good for spending a few days on Jeju Island. Here is the full guide on Jeju Island.
When you are in Jeju, one of the highlight for us was to visit Udo Island. Udo is a small island located near Jeju and accessible by a short ferry ride. The road around the island is only 17 km. 1,800 inhabitants live there, mainly from agriculture and fishing. The island is known as a "mini-Jeju" and is very charming place which we highly recommend to visit if you go to Jeju (all information about Udo, here)
---
8. For a bit of culture
We recommend Eunpyeong Hanok Village (은평한옥마을) which is a beautiful village right by the side of the Bukhansan National Park. We never heard of it and did not know about this place, until we drove past it by chance, going somewhere else. What a surprise when we found out that this place was actually a Hanok village, located in the middle of nowhere.
Located near the Hanok Village of Eunpyeong, Jingwansa temple (진관사 (서울) is one of Seoul's four most famous temples. In the heart of Bukhansan Park and at the crossroads of two valleys, this temple enjoys a beautiful surrounding environment.
Jingwansa also offers Temple Stay program, allowing you to stay overnight and participate in the temple's daily activity. To find out more about Temple Stay program, check out the official website here.
---
Pros and Cons of living in South Korea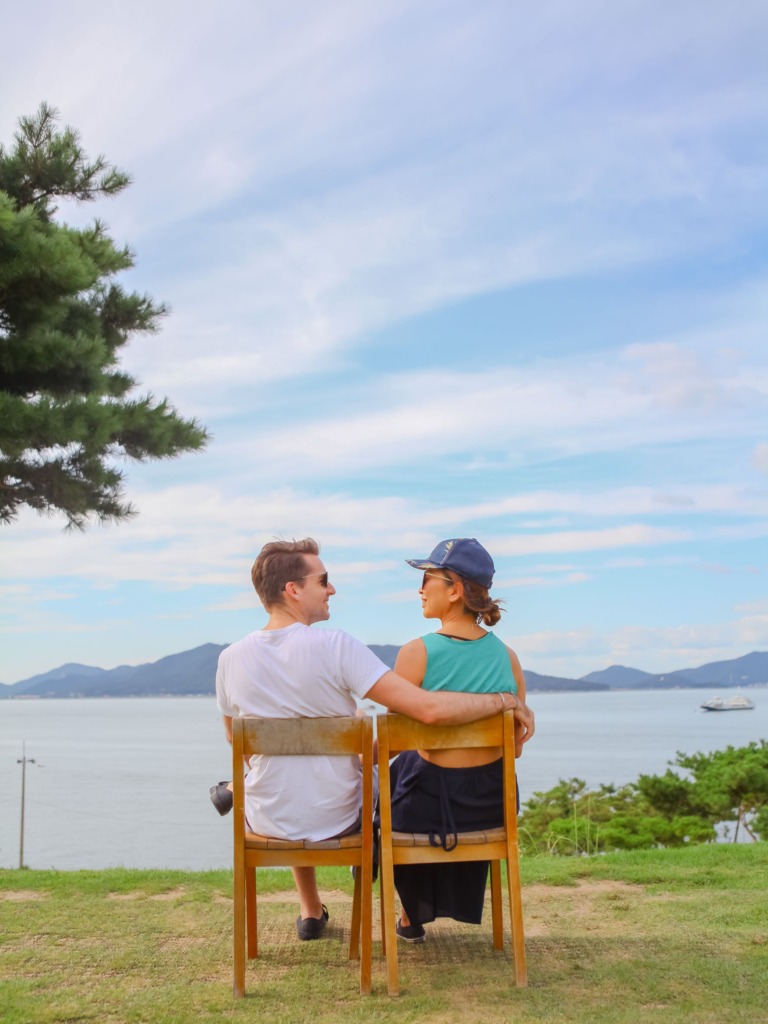 Like in most countries there are always things we like and dislike about it. South Korea is the same. We love so many things about it, but there are certain things which takes time to get used to…
Some of the pros are:
Safety
Healthcare
Great Public transportations
Speed and Efficiency
Some of the cons are:
Pollution
Traffic (in Seoul)
Language barrier
It's rather expensive compared to many other asian countries
READ: FULL POST ABOUT PROS AND CONS OF LIVING IN SOUTH KOREA
---
In conclusion about moving to South Korea
Although still not a popular destination amongst expats and foreigners in general, South Korea has a lot of positive aspects for living there long term. It is a highly developed and modern country. Living in the big city of Seoul or Busan is an absolute pleasure with so many things to do and see. The food is fantastic! The nature is stunning! Koreans are really nice and helpful! So what's not to like about South Korea?
The fact that not too many people speak English ?
Well, while it would be easier to get around if everything would be in English, being lost in translation is part of the adventure and this is what makes your experience abroad more fun.
The fact that Koreans are in constant danger due to North Korea?
Actually, South Korean do not really speak a lot about North Korea. The situation hasn't changed much over many years, so it's just part of their daily routine. While living in South Korea, it is not something you will think about a lot. Even the media do not talk about it constantly.
The fact that winters can be really cold?
We are talking about -20 degrees Celsius guys. So yes, winters are freezing. But hey, in exchange you got 2 amazing seasons in Spring and Autumn. The weather in these 2 seasons is simply perfect! Besides, in winter your home will most likely have floor heating system. Which is so comfortable and perfect to cuddle indoor during cold days.
So if you get the opprortunity to move to South Korea, and you are unsure. Do not think any longer. You will like it! It might take a few months to get adjusted and settled, but afterward it's only fun. We listed the pros and cons of living in South Korea here.
We keep posting new articles about South Korea. You can check out all our posts here.
If you want to read our experiences from living in South Korea, we recommend to read this post as well.
---
READ ALSO
UNDERSTANDING THE KOREAN CULTURE
THE BEST TIME TO VISIT SOUTH KOREA
BEST THINGS TO DO IN SOUTH KOREA